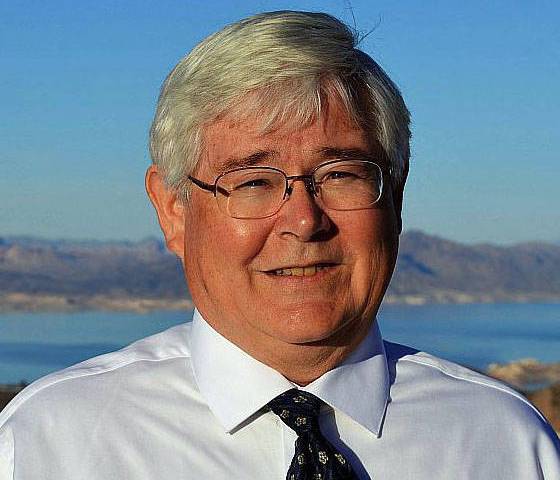 The time of year approaches to again celebrate Thanksgiving and the blessings we enjoy. And surely living in Boulder City is one of those things to celebrate. The city recently hosted some of our major events of the year with Art in the Park and the Wurst Festival. Each of the events looked to be successful. And, of course, the weather has turned to the range of delightful after the summer heat, with just a touch of winter recently.
Veterans' devotion to serve the nation while in uniform and when they return to civilian life was a recurring theme during ceremonies Monday to pay tribute to their efforts.
Hali Bernstein Saylor/Boulder City Review
Councilman Warren Harhay died Tuesday night after a lengthy illness. He was 76.
Hali Bernstein Saylor/Boulder City Review
NEWSLETTER SIGN UP
Weekly news about what's happening in and around Boulder City.
Unsubscribe at any time.