Volleyball team cleans up with division honors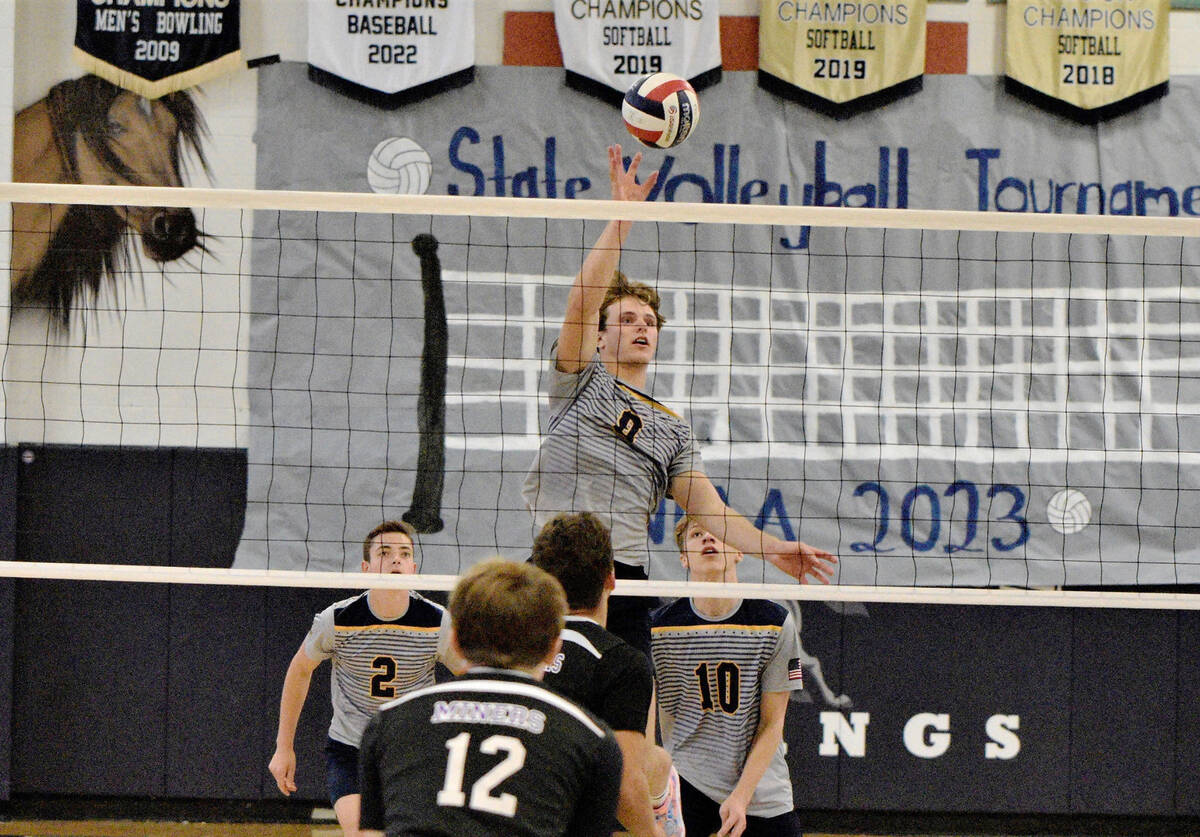 Helping the Eagles to a school record 32 victories and their third consecutive 3A state championship, six Boulder City High School boys volleyball players were named to the 3A Mountain League team.
"I'm so happy for the boys," head coach Rachelle Huxford said. "They've all worked extremely hard and it's great that they've been recognized by their peers for their efforts."
Starring in their individual roles, junior Brady Sorenson, Roman Rose and Travis Hess were named first team selections, along with senior Tyler Lemmel.
Forcing the fiercest offensive duo in the 3A, Sorenson led the way with 411 kills, while Hess added 314 kills.
Well-rounded players, Sorenson added 139 digs with 64 serving aces and 22 blocks, while Hess added 87 blocks and 16 digs.
A key catalyst during the Eagles championship run, Rose fueled the winning effort with 907 assists, while adding 136 digs, 120 aces, 88 kills and 41 blocks.
Having a breakout senior campaign, Lemmel generated 124 kills, with 54 blocks, 48 digs and 46 aces.
Earning second team 3A Mountain League selections were senior Jared Lamoreaux and junior Ike Pappas.
A four-year varsity letter winner, Lamoreaux generated 67 digs, with 48 aces, 40 kills and 39 blocks.
"Jared is the silent spirit of our team," Huxford said. "I'm really happy he was rewarded for his efforts this season because he's one of those kids who puts his head down and goes to work every day. He has a tough job being our lead block and even when he was injured the last two weeks of the season, he went out there and played for us."
Earning his first postseason accolade, Pappas led the way defensively with a team-high 224 digs and 51 aces.
Contact Robert Vendettoli at BCRsports@gmail.com.