Volleyball squad splits 2 matches
September 8, 2023 - 3:07 pm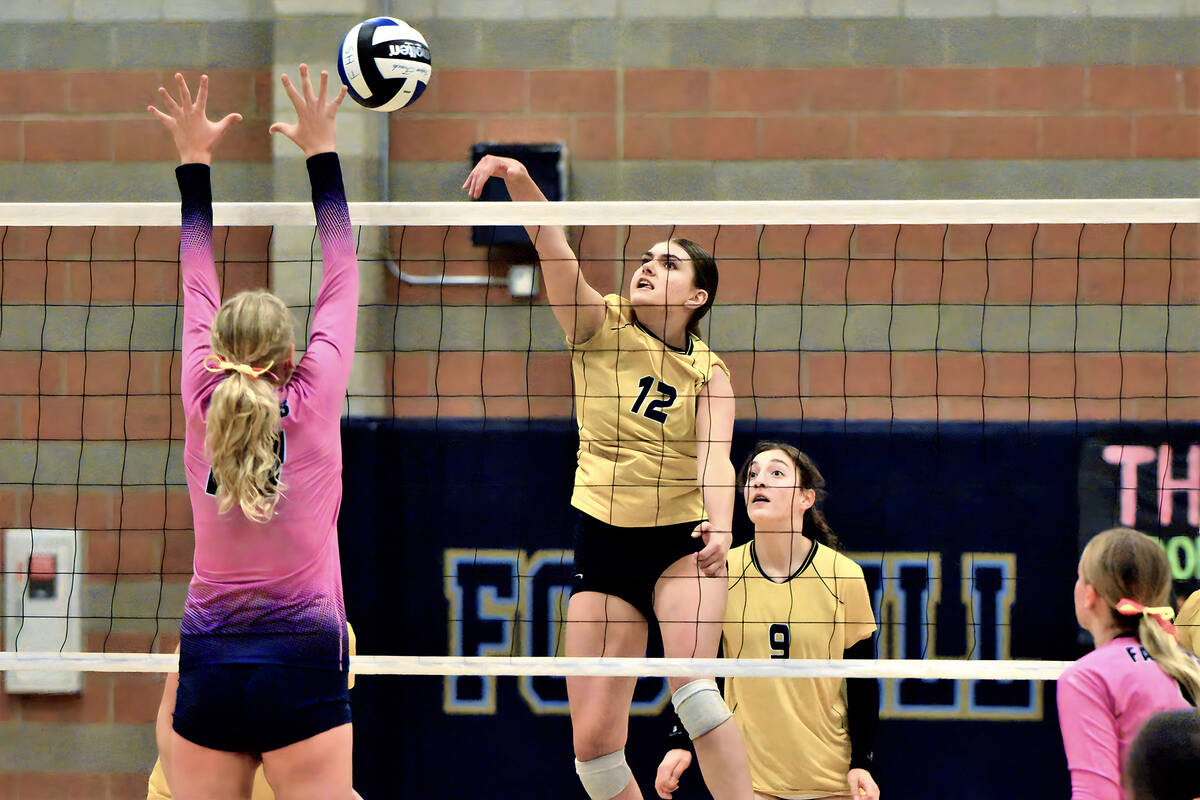 Boulder City High School girls' volleyball split their pair of matchups this week, defeating 3A Sloan Canyon on Aug. 30, while falling to 5A Palo Verde on Sept. 5.
Defeating Sloan Canyon 3-0, the Eagles routed the Pirates 25-14, 25-18, 25-10, behind seven kills from senior Haley May and six kills apiece from seniors Aspen Christian and Addison Doane.
Senior Megan Uszynski added five kills with six digs and three serving aces.
Recording 20 serving aces as a team, junior Lily Mackey led the way with six aces, while junior Sophia Kelso and sophomore Delaney Loeslein each added four.
Defensively, senior Jordyn Woodard led the way with nine digs, while senior Alexis Farrar added eight digs.
Mackey filled the winning effort with 18 assists, while Loeslein added 11 assists.
Falling to Palo Verde 3-1, the Lady Eagles stole the first match from the Panthers before eventually falling 27-25, 16-25, 18-25, 19-25.
Playing up against stiffer competition, Uszynski and Doane each generated 10 kills against the Panthers, while Christian added seven kills.
Woodard led the way with 27 digs, while Uszynski added 23 digs and Doane added 12 digs. Loeslein led the way with 20 assists.
Looking to get back on track, the Eagles will host Western today.
Contact Robert Vendettoli at BCRsports@gmail.com.