Two Eagles sign athletic letters of intent
November 16, 2023 - 8:20 pm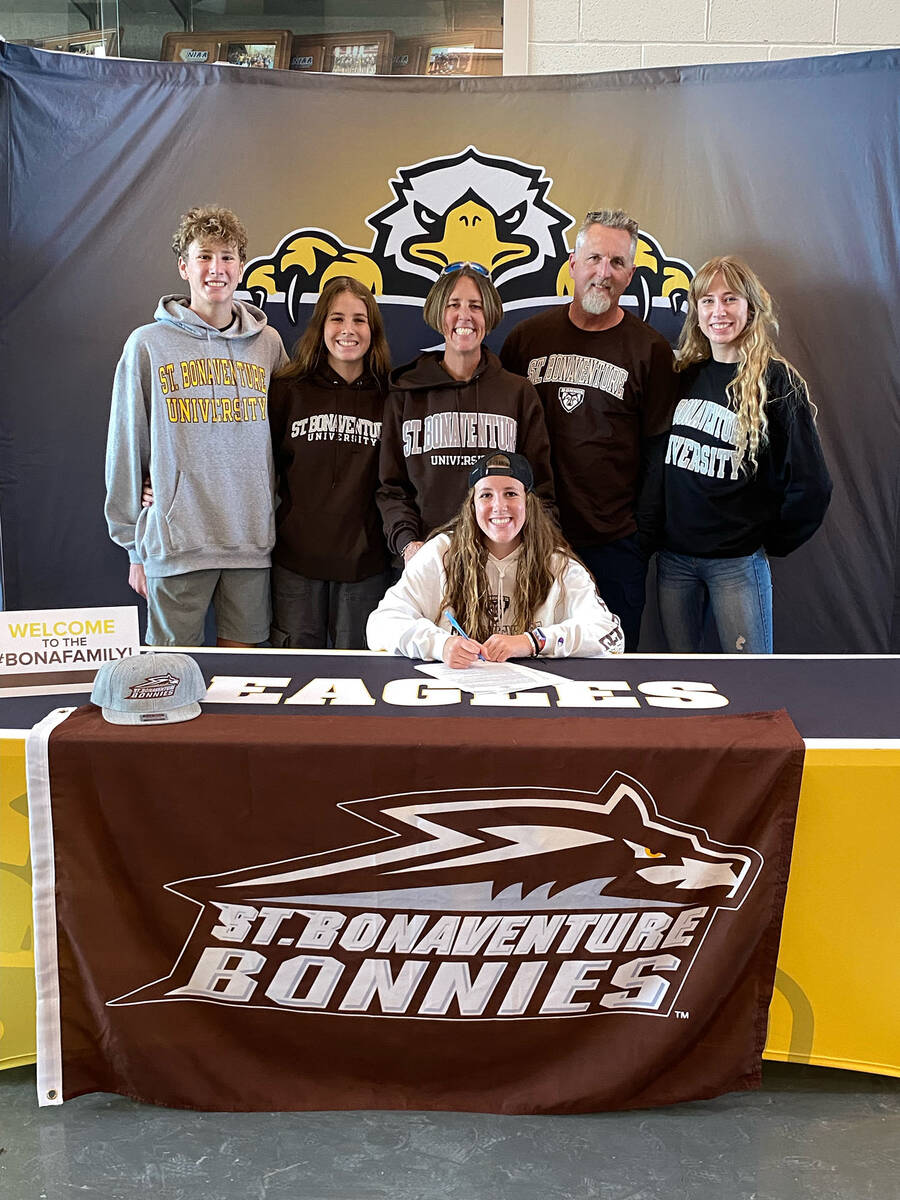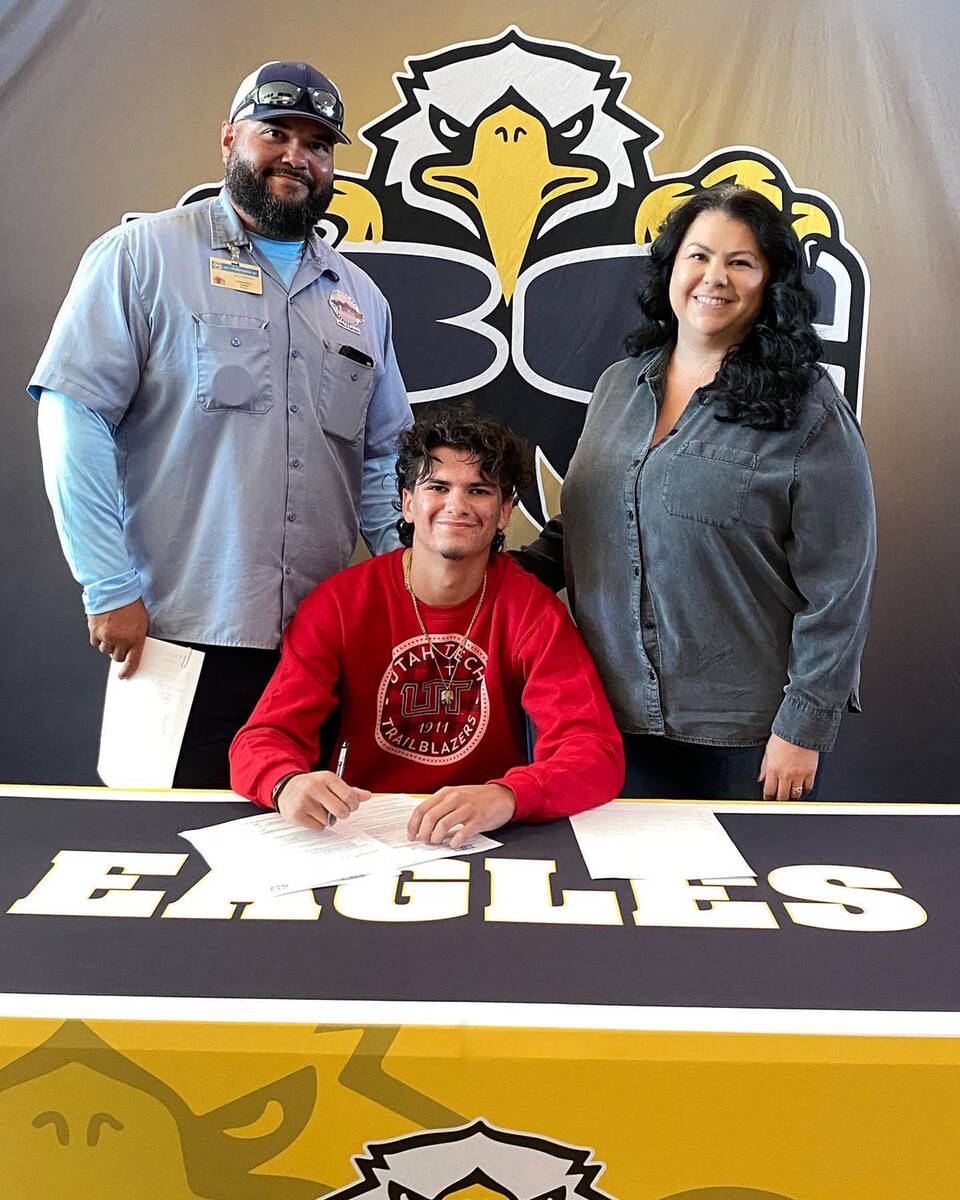 Putting pen to paper, Boulder City High School senior athletes Phoebe McClaren and Derek Render signed national letters of intent to their respective universities on Nov. 8.
McClaren, a swim star for the girls team, signed with Division I program St. Bonaventure University, while Render, a star on the baseball team, signed with Division I program Utah Tech University.
"I'm very thrilled to be attending St. Bonaventure University," McClaren said. "It was a perfect fit for me. I chose St. Bonaventure University because of its close-knit community, a supportive alumni network, their amazing coaches and wonderful teammates that I've met."
A decorated swimmer, McClaren was a first-team All-Southern Nevada selection, highlighting the best swimmers in the state regardless of classification.
Leading the way for the girls second-place finish at state last season, McClaren finished first in the 200-yard freestyle and 500-yard freestyle.
McClaren was also a part of the Eagles second-place 200-yard medley team.
Adding to the prominent swim tradition at Boulder City High School, McClaren became the 34th Eagle to sign with a Division I program during head coach Sara Carroll's tenure, which started in 1994.
One of the state's top pitching prospects in his sport, Render, who was a first-team All-Southern Region selection last season for the Eagles, is excited to make the jump to the next level.
"I'm extremely excited to go to Utah Tech," Render said. "Playing Division I baseball has been a dream and a goal of mine since I was very young and now it's going to be a reality. I'm very excited and looking forward to it."
A two-way threat, Render led the Eagles with a 5-0 record and 64 strikeouts, while batting .307 with nine runs batted in.
Falling in love with the program during a visit, Render cited the program's overall environment and leadership qualities of head coach Chris Pfatenhauer as the key reasons for his college commitment.
"The main reason was the relationship that the coaching staff builds with every single player," Render said. "The coaching staff at Utah Tech is a great staff from top to bottom. Coach Pfatenhauer shows that he truly cares for his players, which I was able to see first-hand while on my visit. Along with that comes the facilities, which are amazing. The field is one of the nicest I have seen in person and the weight room has a great environment."
Contact Robert Vendettoli at BCRsports@gmail.com.