Tennis teams off to hot start
August 24, 2023 - 6:52 pm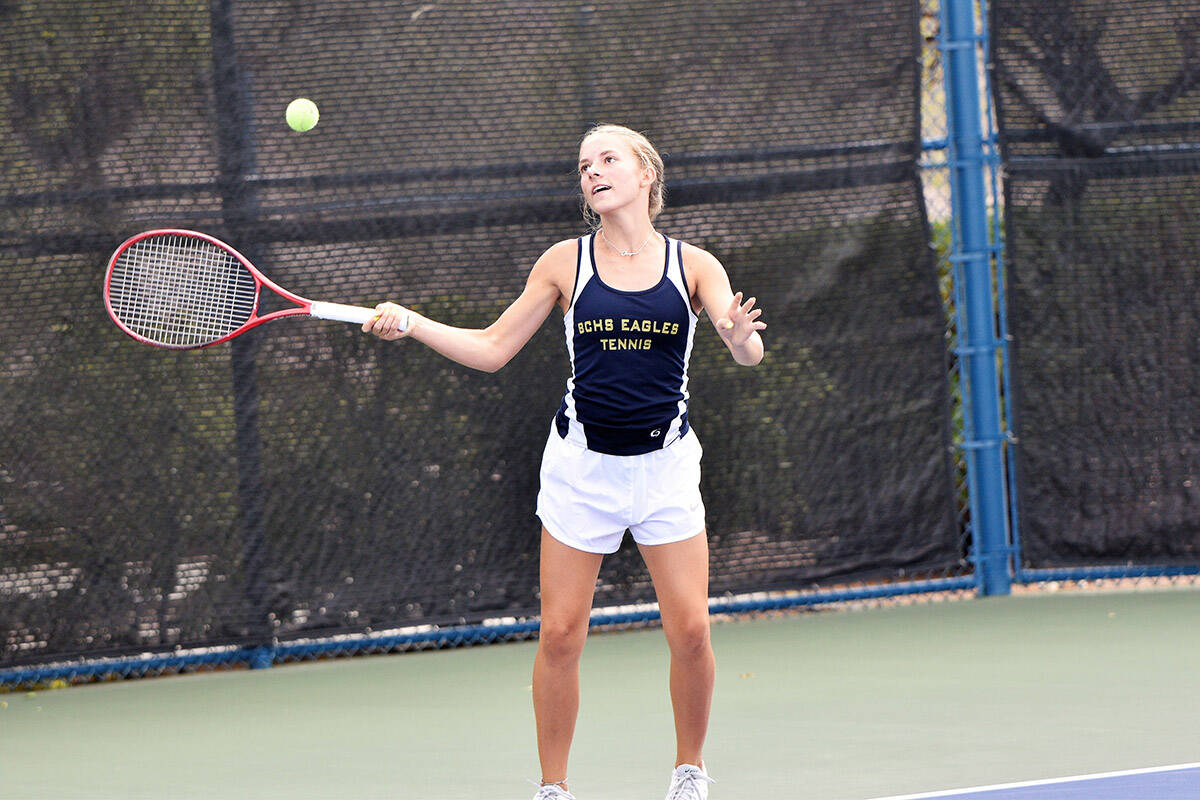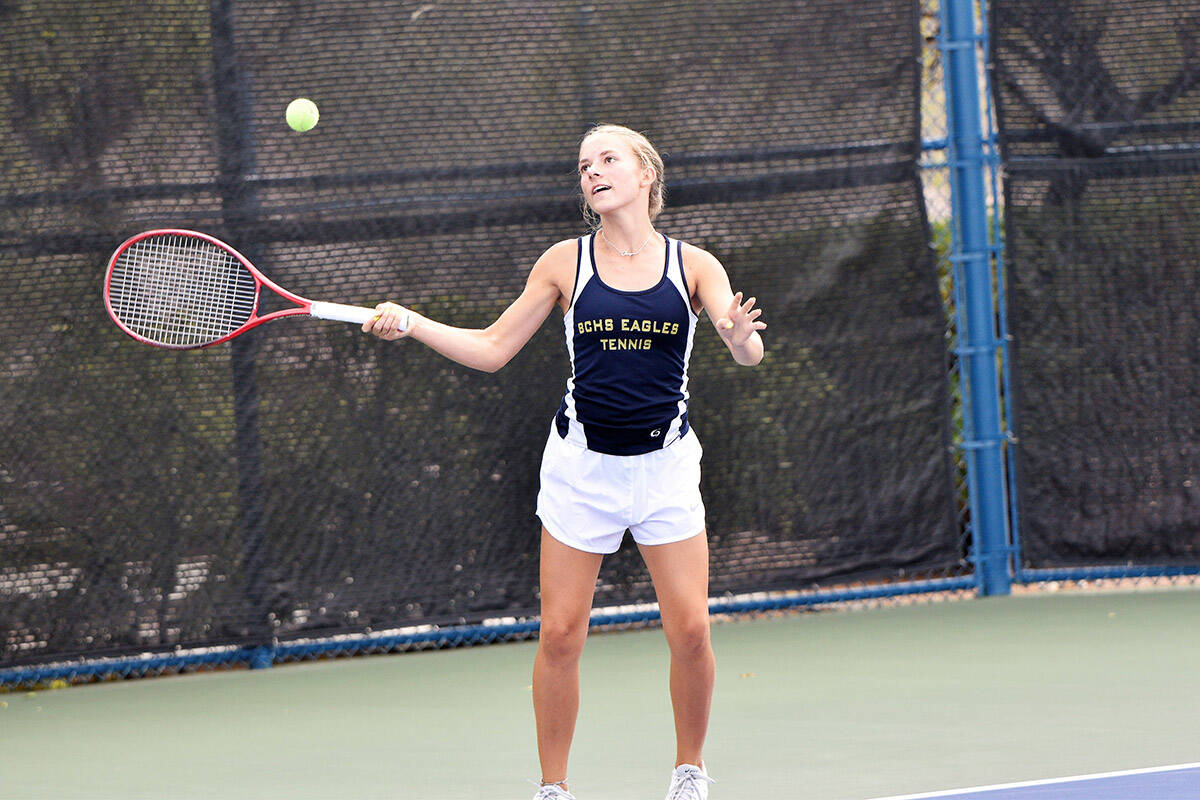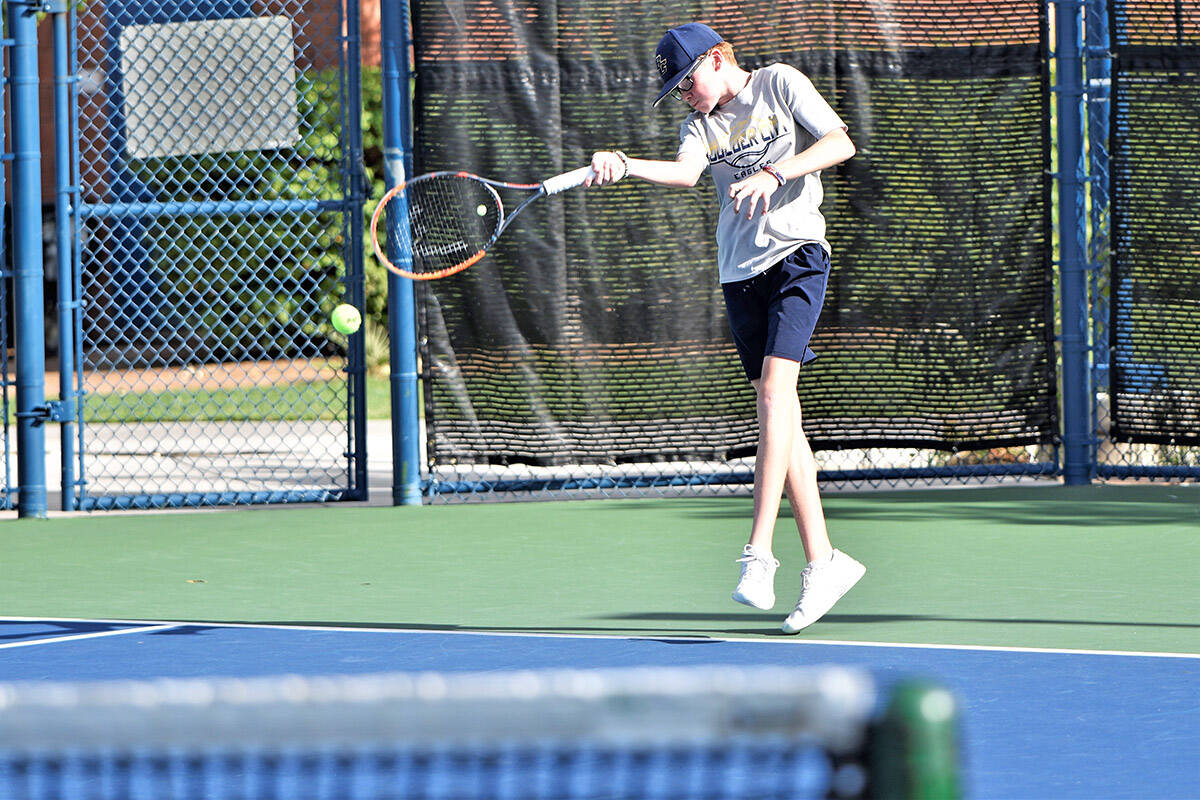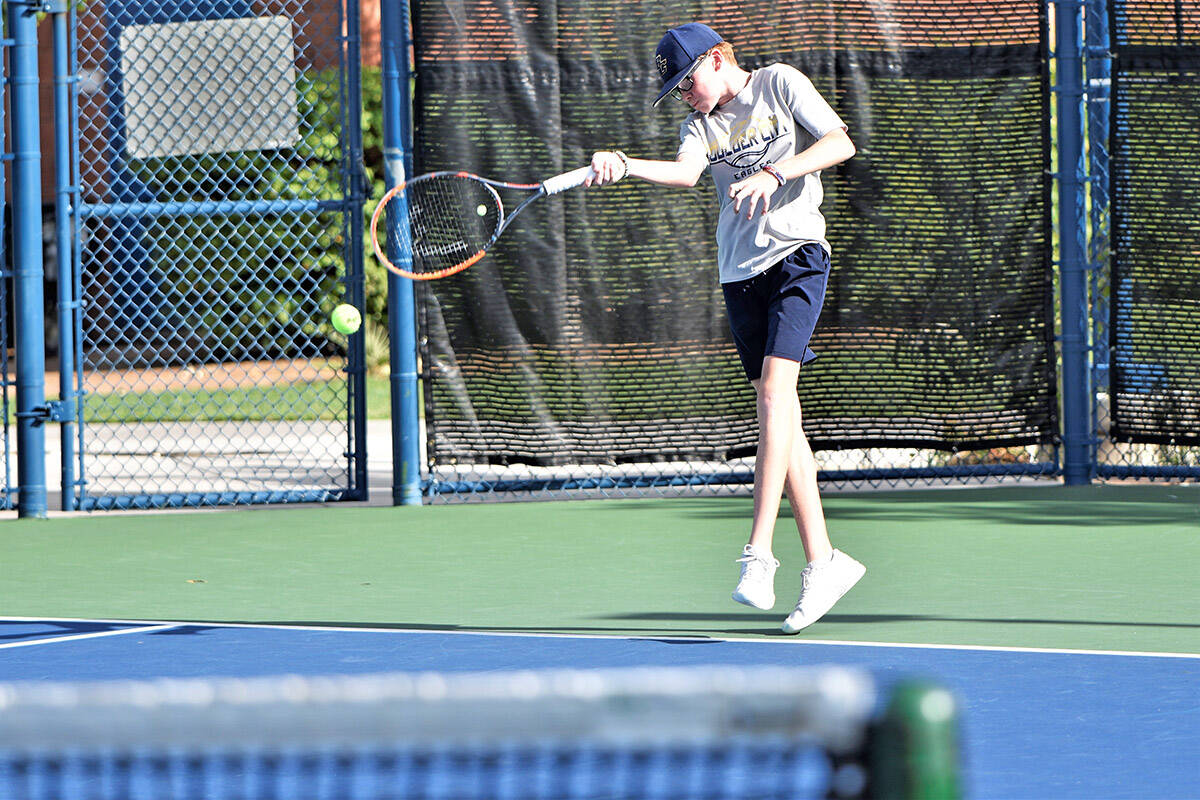 Boulder City High School boys tennis started the season off with a 2-0 record, defeating Basic on Aug. 18 and Adelson on Aug 21.
"Kids have worked hard at practice and the results are starting to show," boys coach Rachelle Huxford said. "With every match they are getting more experience under their belt. I'm super happy with the results and their progress. They will only get better from here on out."
Defeating Basic 11-7, sophomore Bennet Forney finished 3-0 in singles play, while senior Roman Rose finished 2-1.
In doubles play, juniors Luke Wright and Sean Pendleton finished 3-0, while sophomores Logan Borg and Shane Barrow finished 2-1.
Against Adelson in a 11-7 victory, Wright and Pendleton finished 3-0, while the duo of Rose and junior Chandler Shamo finished 3-0.
Leaning heavily on doubles to supply points, senior Cayden Angell and junior Alec Imboden finished 2-0, while senior Sterling Morris and Landon Cook finished 1-0.
In singles play, Forney and Borg each finished with a 1-2 record.
For the girls team, the Lady Eagles currently sit with a 1-1 record, falling to Basic, while defeating Adelson.
Defeating Adelson 15-3, the doubles tandems of juniors Chayce Larson and Madeline Morris, senior Aria Sheldon and junior Sydnie Freeman and senior Vera Gunson and sophomore Mariah Torgesen all finished 2-0.
In singles play, seniors Emma Wood and Ariel Chapman each finished 2-1, along with junior Ava Gibson.
The Lady Eagles also earned three forfeit points in doubles play due to Adelson not fielding a third duo.
Against Basic in a 14-4 defeat, Gunson and Sheldon picked up a pair of points, while Wood and Larson each picked up a point in singles play.
Looking to build momentum, the Eagles will host a pair of home games against Sloan Canyon and Silverado on Tuesday and Wednesday.