Tennis teams eyeing state titles
October 19, 2023 - 7:03 pm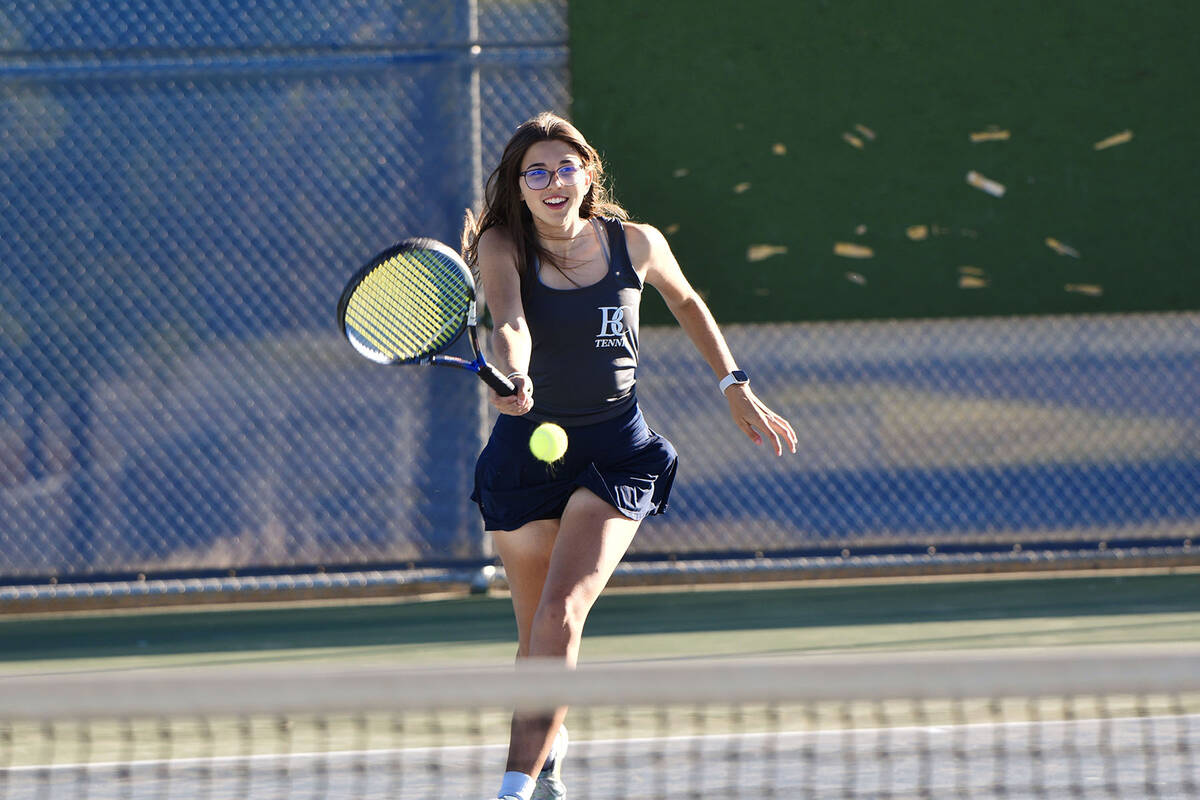 Boulder City High School girls tennis will be making their seventh straight 3A state appearance under head coach Jami Pappas, but for the first time as regional champions after defeating rival Moapa Valley 10-2 in the regional finals on Oct. 13.
"I'm elated that the girls are going back to state," Pappas said. "This is the first year that we have taken the regional finals title, after finishing as the runner-up the six seasons before. This is a huge year for the girls and I am certain if they bring their A-game, they will be able to take the state championship title this year."
Cruising past the Pirates, seniors Emma Woods and Vera Gunson each finished 2-0 in singles play.
In doubles play, juniors Chayce Larson and Madeline Morris finished 2-0, along with senior Julia Carmichael and junior Irene Fresneda-Rodriquez.
In the regional semifinals, the Lady Eagles defeated Pahrump Valley 13-2 on Oct. 12.
Making a return trip to state after taking a year off, the boys will make their sixth appearance in eight years under head coach Rachelle Huxford after defeating Adelson 10-2 on Oct. 13 in the finals.
"I couldn't be happier for this group," Huxford said. "Coming into the season we really didn't know what to expect. We had a bunch of new players come in and didn't return with a whole lot of experience. I'm really proud of how things came together and how they all played. They worked hard to be here."
Leading the charge against Adelson, seniors Ike Pappas and Roman Rose finished 2-0, along with the double tandems of juniors Luke Wright and Sean Pendleton and Carson Alder and Chandler Shamo.
In singles play, sophomore Shane Barrow finished 2-0.
The Eagles defeated Coral Academy 14-4 on Oct. 11 in the semifinals.
Ready for state at the No. 1 seeds out of the south, the boys will take on Truckee at Bishop Gorman High School at 10:15 a.m., while the girls will take on North Valley at 12:30 p.m.
Contact Robert Vendettoli at BCRsports@gmail.com.