Tennis teams continue to dominate
September 29, 2023 - 10:44 am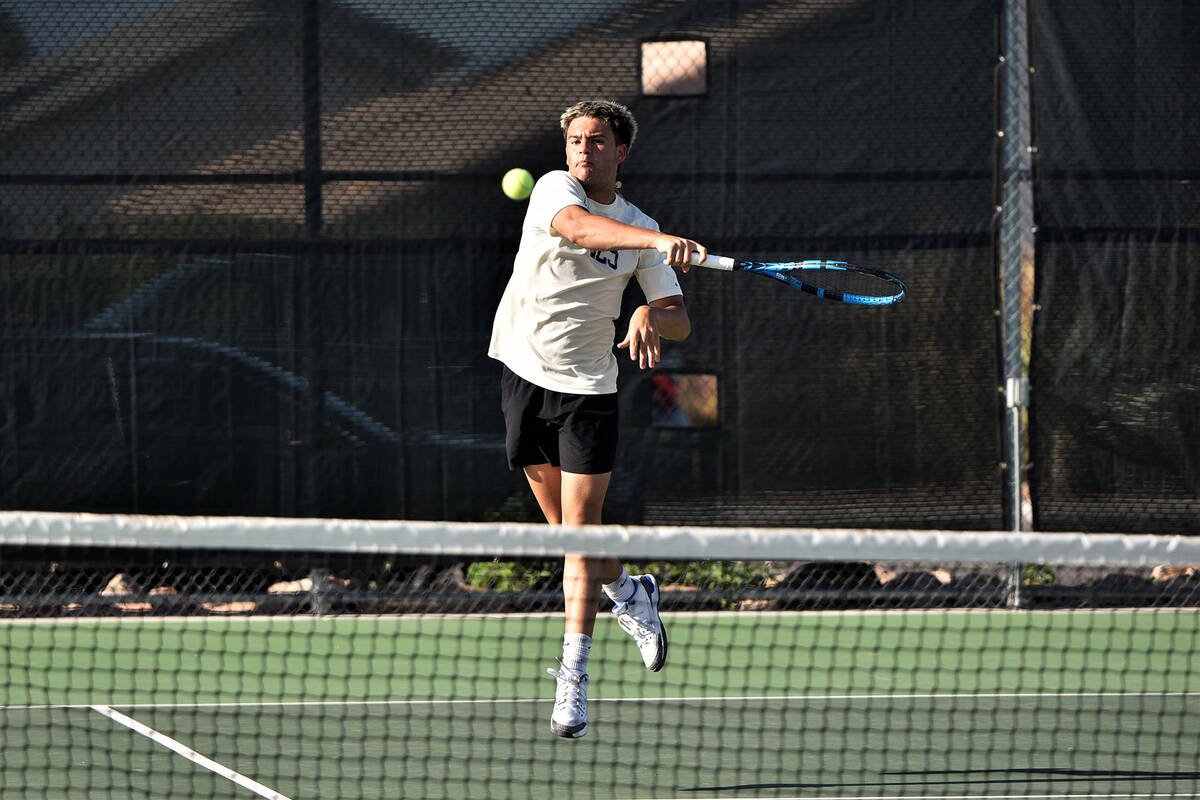 Setting themselves apart as contenders in the 3A classification, both Boulder City High School tennis programs routed rival Virgin Valley on Sept. 20.
Commanding respect with a 15-3 victory, the Eagles went undefeated in doubles play, giving them hopes toward a successful playoff run.
"I'm happy with how we're playing," head coach Rachelle Huxford said. "It was very nice to beat both our rivals Virgin Valley and Moapa Valley this year, after struggling last season. We have high hopes this postseason."
In doubles play, seniors Ike Pappas and Roman Rose finished 3-0, along with juniors Carson Alder and Chandler Shamo.
Juniors Luke Wright and Sean Pendleton finished 2-0.
"Our doubles team are carrying us right now," Huxford said. "It's amazing that the majority of them are first-year guys. They've all put in the work to get better and they all push each other to be better. They understand sports and while they're new to tennis, that aspect is important. It's their drive to be winners that's pushing them to succeed."
In singles play, sophomores Shane Barrow, Logan Borg and Bennet Forney all finished 2-1.
"This is a young group but they're all improving," Huxford said. "With every match, they're gaining more experience and confidence."
Also claiming a 15-3 victory, the girls remain in the driver's seat moving toward the postseason.
Undefeated in doubles play, juniors Chayce Larson and Madeline Morris continue their undefeated streak, finishing 2-0 against the Bulldogs, along with senior Julia Carmichael and junior Irene Fresneda-Rodriquez.
The tandem of senior Chiara Steffes and junior Sydnie Freeman also finished 2-0.
Looking to remain undefeated in 3A play, the Eagles will resume play on Oct. 5 against Chaparral.
Contact Robert Vendettoli at BCRsports@gmail.com.