Softball squad opens postseason with wins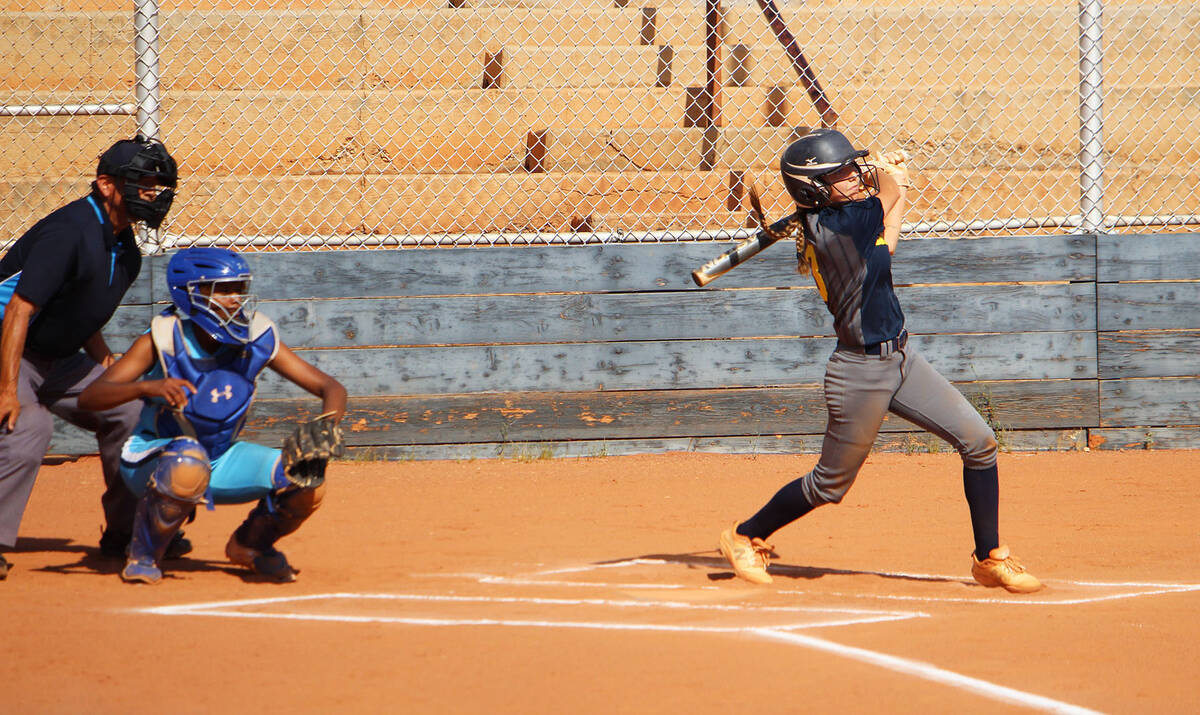 Extending their winning streak to 11 games, Boulder City High School softball opened the postseason with victories over Canyon Springs and Clark.
"We are just playing one game at a time honestly," head coach Anjelica Moorhead said. "The girls are doing a great job so far."
Defeating Canyon Springs 19-4 on May 8 in three innings, junior Alexis Farrar batted 2 for 2 with five runs batted in and a double, while sophomore Baylee Cook batted 2 for 2 with four RBIs.
Junior Hailey Carothers (1 for 2) and freshman Riley Elder (1 for 1) each drove in a pair of runs.
On the mound, Elder picked up the victory, striking out a pair of batters.
Defeating Clark 11-1 on May 9, freshman Payton Rogers picked up the victory, striking out seven batters.
At the plate, Cook (1 for 3), junior Talynn Madrid (2 for 4) and sophomore Kylie Czubernat (2 for 4) each drove in a pair of runs.
"Hopefully our bats stay strong and our defense continues to do its job," Moorhead said. "We're having fun and playing softball. Does it get any better than that?"
Playing into the weekend, continued coverage of the Eagles' postseason run will be recapped in next week's issue.
Contact Robert Vendettoli at BCRsports@gmail.com.