Roundup: Boys bowling team wins first match of season
January 4, 2023 - 3:26 pm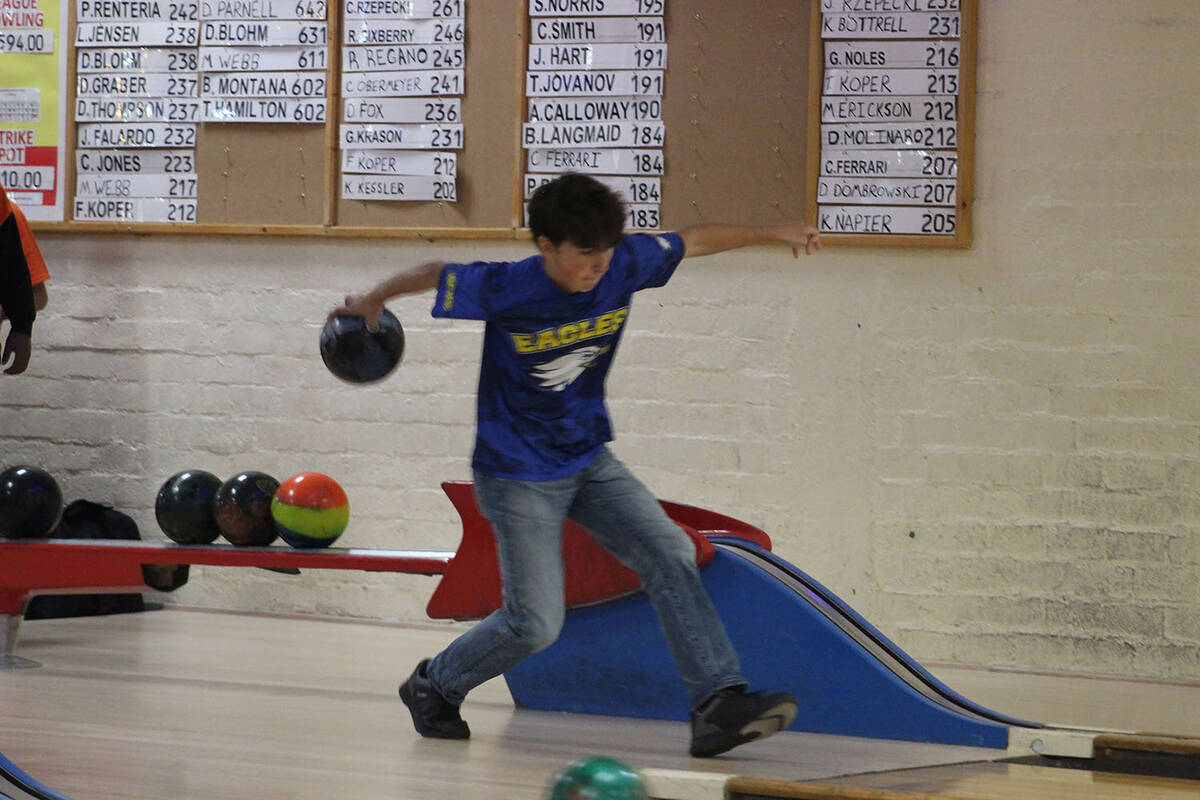 The Boulder City High School boys bowling team won its first match of 2023 at The Orleans on Tuesday, Jan. 3, knocking off Canyon Springs 1,767-1,723.
Sophomore Zach Dieter bowled a 517 to lead all scorers, while senior Gabriel Castellanos bowled a 487. Sophomore Jacob Grace-Madrigal bowled a 399.
Falling to the Pioneers, the girls battled tough in a 1,493-1,401 defeat.
Sophomore Maddy Salas bowled a 373, and junior Emma Wood bowled a 361.
The Eagles will continue their season Friday, Jan. 6, against SLAM Academy at Sam's Town Bowling Center.
Contact Robert Vendettoli at BCRsports@gmail.com.
Upcoming games
Bowling
Friday, Jan. 6, vs. SLAM Academy at Sam's Town
Flag football
Thursday, Jan. 5, vs. Foothill, 3:30 p.m. junior varsity; 4:30 p.m. varsity; 6 p.m. freshmen
Wrestling
Friday and Saturday, Jan. 6 and 7, Iron Town Duals at Cedar City, Utah, varsity
Tuesday, Jan. 10, vs. Valley, Tri Dual vs. Virgin Valley and Chaparral at Chaparral, 3 p.m. junior varsity; 4 p.m. varsity vs. Virgin Valley; 6 p.m. varsity vs. Chaparral