Roundup: Basketball, flag football teams fall to regional champs
February 22, 2023 - 3:30 pm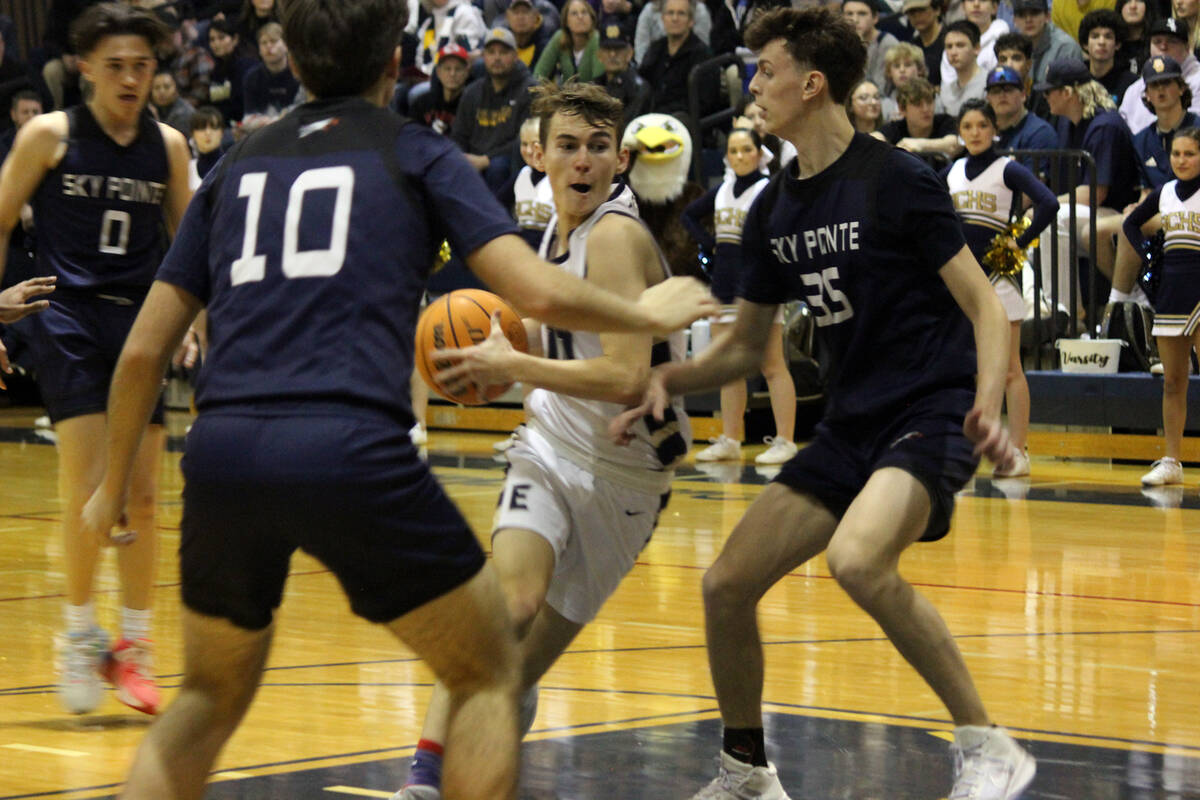 Boulder City High School's boys varsity basketball team ended its season in the 3A regional semifinals, falling to eventual regional champion Somerset Academy Losee 60-45 on Friday, Feb. 17.
Falling to the top seed in the 3A Desert League, the Eagles were led by senior Bruce Woodbury and sophomore Sean Pendleton, who each contributed with eight points and five rebounds.
Seniors Bret Pendleton and Brayden Jones each added seven points, along with sophomore Luke Wright.
Winning their opening-round matchup on Feb. 16 against Somerset Academy Sky Pointe in the quarterfinals, the Eagles used a strong fourth-quarter run to claim a 50-41 victory.
Ahead by a point heading into the fourth quarter, the Eagles used a 18-10 run to close out the game, highlighted by an all-around effort.
Getting key contributions from their starting core, Jones led the way with 10 points and 12 rebounds, while Woodbury added nine points with seven assists and four steals.
Junior Roman Rose and sophomore Jack Walker scored eight points apiece, and Bret Pendleton scored seven points with six rebounds and six steals.
Flag football
Ending their season in the 3A state semifinals, Boulder City High School's varsity flag football team fell 21-0 to eventual state champion Virgin Valley on Feb. 15.
Unable to muster up much offense against a strong Bulldog defense, senior quarterback Salah Coplin completed just 5 of 20 for 42 yards and a pair of interceptions, ending what had been a breakout season.
Junior Izabel Rehrer was the team's leading rusher with 35 yards on seven attempts.
Defensively, junior Jordyn Wetherbee made 12 tackles, putting the finishing touches on a standout season.
Contact Robert Vendettoli at BCRsports@gmail.com.