Rivals end season for Eagles
November 10, 2023 - 8:59 am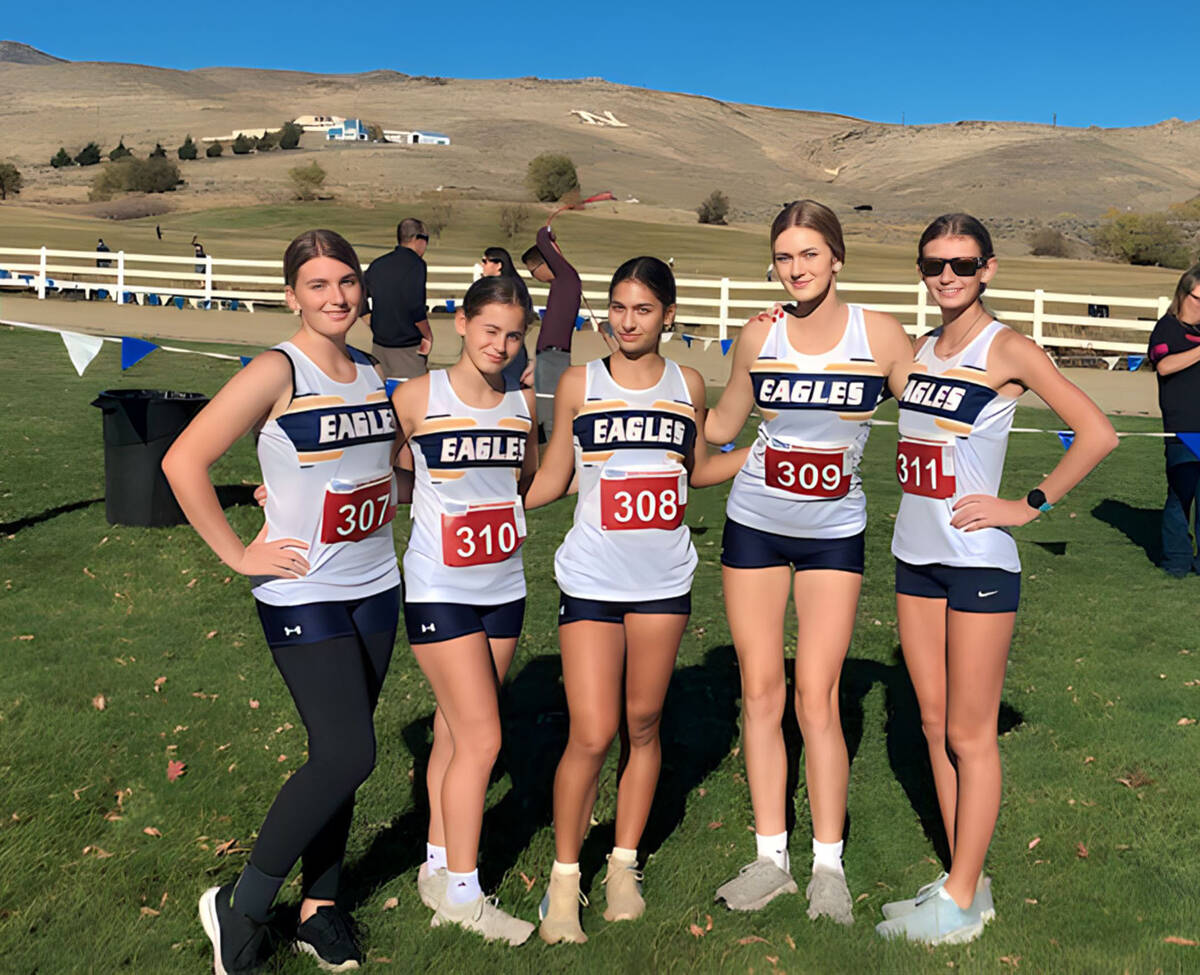 Ending their season, Boulder City High School football fell to Moapa Valley 62-14 on Nov. 3 in the regional semifinals.
The Eagles ended their season with a 7-3 record.
"This first year was about scratching the surface," head coach Bubba Mariani said.
"We took over a senior-heavy team and I loved the way they bought in. I think this was a good introduction to what we hope to accomplish at Boulder City."
Tied 7-7 after the first quarter, Moapa Valley proved to be too much, going on a 35-7 second quarter run to put the game out of reach.
Showing promise for next season, junior quarterback Gage Hopkinson completed 15 of 29 passing for 246 yards and a pair of touchdowns and interceptions apiece, while rushing 26 yards on 10 attempts.
Hopkinson also made five tackles.
Junior Easton Welbourne also made quite the impression to end the season, catching seven passes for 156 yards and an interception, while making three tackles.
"Gage and Easton have a special connection," Mariani said. "They are an exciting duo to watch. Excited to have them back next season."
Ending their senior campaigns, Derek Render caught two passes for 48 yards and a touchdown, while Brady Sorenson caught five passes for 39 yards, while making six tackles.
Defensively, senior Charles Stewart made five tackles with a sack, while senior Travis Hess made a tackle with a fumble recovery.
Looking to build upon this loss, Mariani is excited for year two with the Eagles, starting his offseason program with the Eagles after Thanksgiving.
"I told them when we finished the season, if we want to compete with the top teams in the 3A, we need to get bigger, stronger and faster," Mariani said. "The kids are really excited to start the offseason."
Cross country
Competing in the 3A state meet on Nov. 4 at Rancho San Rafael Regional Park, Boulder City High School junior girls cross country star Ellie Palmer finished 22nd out of 57 runners, while the team finished six out of seven teams.
Palmer finished fifth among runners from the South.
"It was great experience for the kids," head coach Mark Misuraca said. "They certainly held their own. Getting sixth place is definitely an accomplishment. I was happy with the outcome."
Junior Layla Lourenco finished 36th at the event, while sophomore Kendall Shamo finished 37th.
Senior Tracy Trygstad finished 53rd, while junior Meleah Camphouse finished 55th.
Contact Robert Vendettoli at BCRsports@gmail.com.