Returning, new players to lead Eagles tennis
August 17, 2023 - 9:56 pm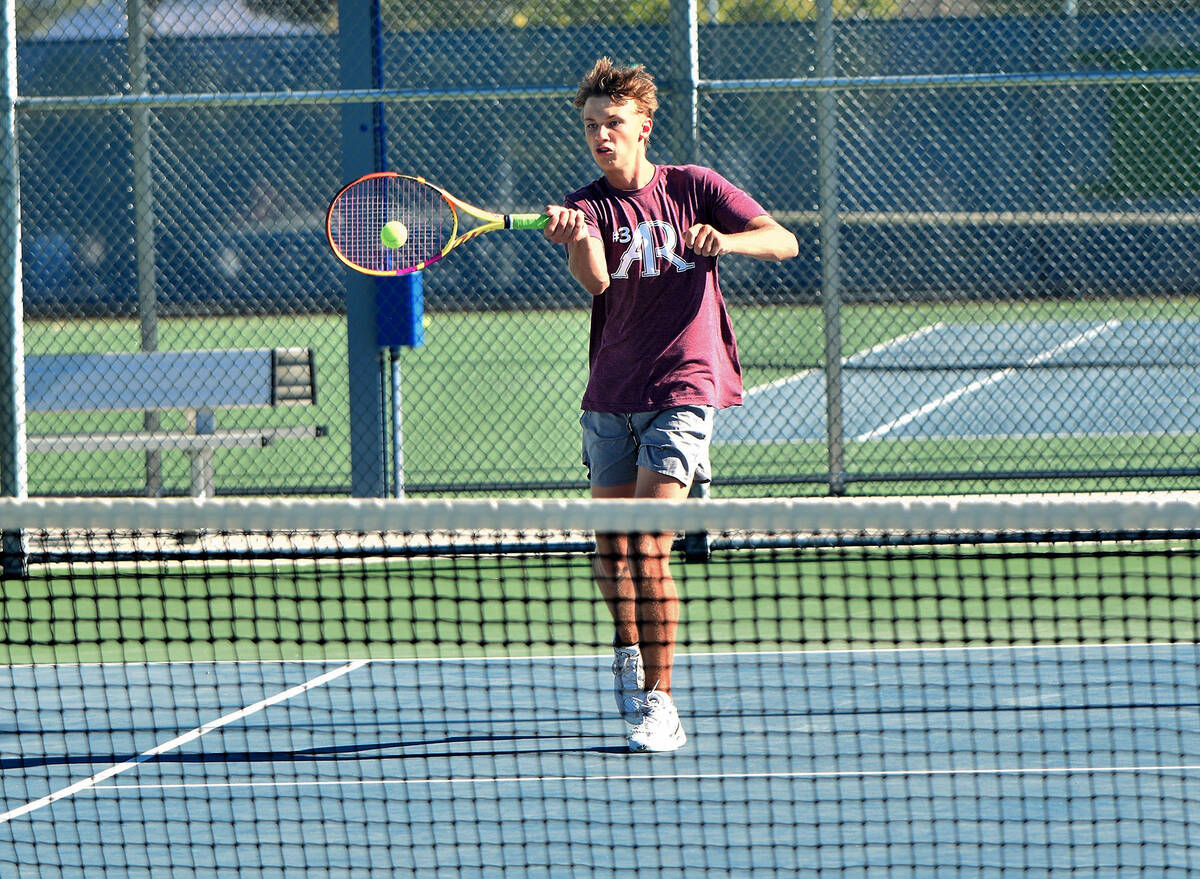 Behind a handful of newcomers, Boulder City High School boys tennis will look to retool this season and make a push at a long postseason run.
"I expect us to be super competitive this year," head coach Rachelle Huxford said. "I expect us to make a run at the postseason as long as the boys keep working hard. I feel like this is a better team than what we had last year."
Welcoming senior Roman Rose and juniors Luke Wright and Sean Pendleton, Huxford feels these new additions will help propel the Eagles toward success.
"We have a good handful of new players who will be in their first year with us, but aren't new to the game," Huxford said. "They've come in and brought new life to our tennis program."
Looking to make an impact in doubles play, Rose will team up with senior Ike Pappas as the duo looks to compete for an individual state title.
"Ike is great about understanding the team aspect, but he has personal goals too," Huxford said. "Roman and him want to win an individual title in doubles. I know the two of them will be working really hard toward that goal as well as trying to help us progress as a team."
Praising Pappas for his leadership qualities, Huxford had nothing but good things to say about her fourth-year varsity starter.
"Ike is going to be that benchmark player for other kids to look up to," Huxford said. "He's a great role model and great teammate. He has the most experience out of anyone on the court and he's been really great about helping other players and teaching them. He wants everybody to do well, it's not just about him."
Helping out his new teammates, Wright and Pendleton figure to be the Eagles' second doubles team, earning praise from coach Huxford for making the easy transition.
In singles play, sophomore Bennett Forney returns after a solid freshman campaign, while sophomores Shane Barrow and Logan Borg will look to solidify the unit.
"Shane and Logan have worked really hard the last six months to become better singles players," Huxford said. "They've become very consistent and should do great for us. Bennett's already got a year under his belt so that should help him a lot. We're a young singles team but I expect us to do well."
Looking for a challenge right out of the gate, the Eagles will travel to 4A Basic on Friday, followed by an away game at Adelson on Monday and Liberty on Wednesday.