Pouch finishes 5th at U.S. Open, eyes Olympics
January 11, 2023 - 4:05 pm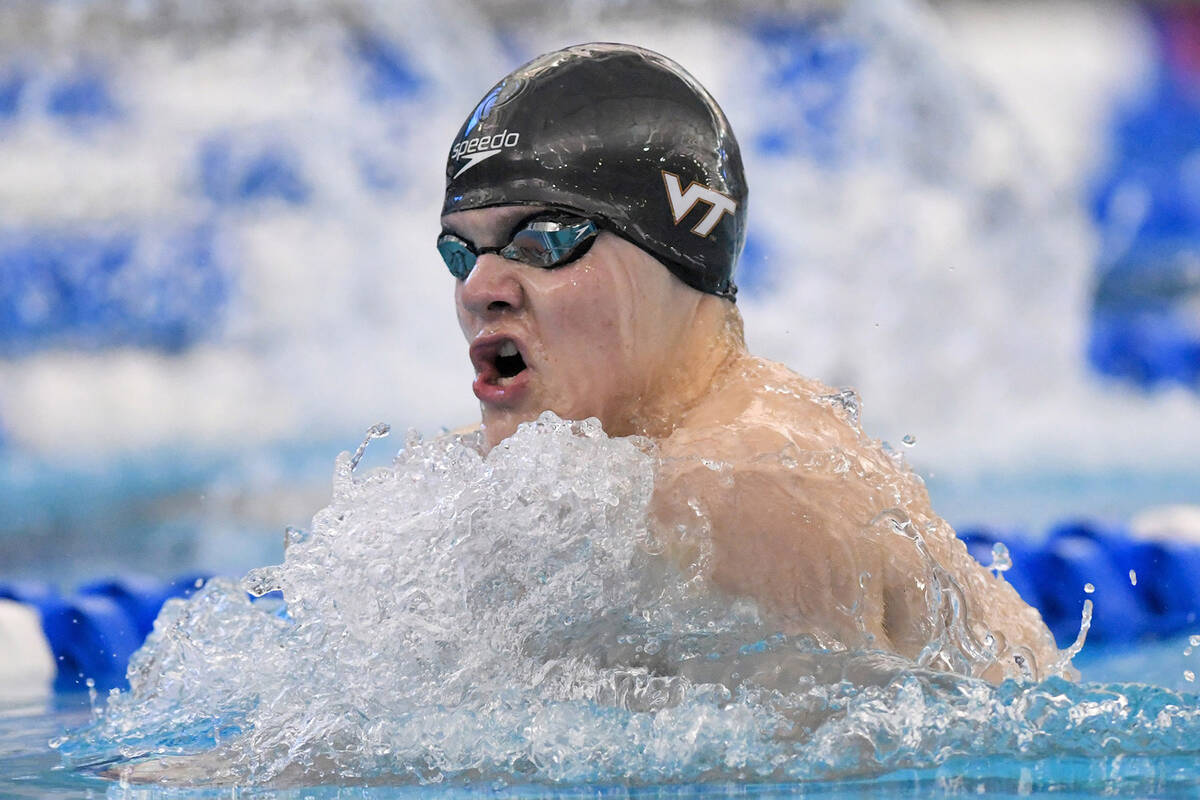 AJ Pouch, a 2018 graduate of Boulder City High School, finished off the U.S. Open strong on Dec. 3, qualifying for the 2024 U.S. Olympic Trials.
Pouch, currently a senior at Virginia Tech, qualified in the 200-meter breaststroke, finishing fifth in the event in Greensboro, North Carolina, with a time of 2:13.06.
"Qualifying for my second Olympic trials is definitely exciting," Pouch said. "Going into this next Olympic trials, knowing how far we got last time in the final, is definitely fueling us for larger goals."
Pouch previously competed in the 2020 U.S. Olympic Trials, placing fifth in the 200-meter breaststroke.
Currently named to the 2022-2023 national team, Pouch is no stranger to success.
An accomplished swimmer, Pouch placed fourth at the U.S. Summer Nationals in the 200 breaststroke with a time of 2:09.07, which was the fifth-fastest time in the United States this year and the 14th-fastest time overall in the U.S.
"Being named to the U.S. National team has been something my coaches and I have talked about since high school and finally being at this level, not just nationally, but globally, is something I dreamed about," Pouch said. "Being on the U.S. National team means I'm among the top in the world and knowing that only makes me want to be at the very top. It's another stone in the path we are paving and I can not wait to start wearing the Stars and Stripes around the world."
Striving for greatness this season, Pouch was a honorable mention all-American as a junior for the 100 breaststroke and 200 breaststroke after finishing 15th and 11th, respectively, at the NCAA championship. Looking to give an encore performance, Pouch should once again be among the top swimmers in the Atlantic Coast Conference and nationally.
The 2024 U.S. Olympic team trials will be held June 15-23, 2024, in Indianapolis, Indiana, at Lucas Oil Stadium.
Contact Robert Vendettoli at BCRsports@gmail.com.