Nelson scores 15 goals in pair of wins
October 12, 2023 - 6:04 pm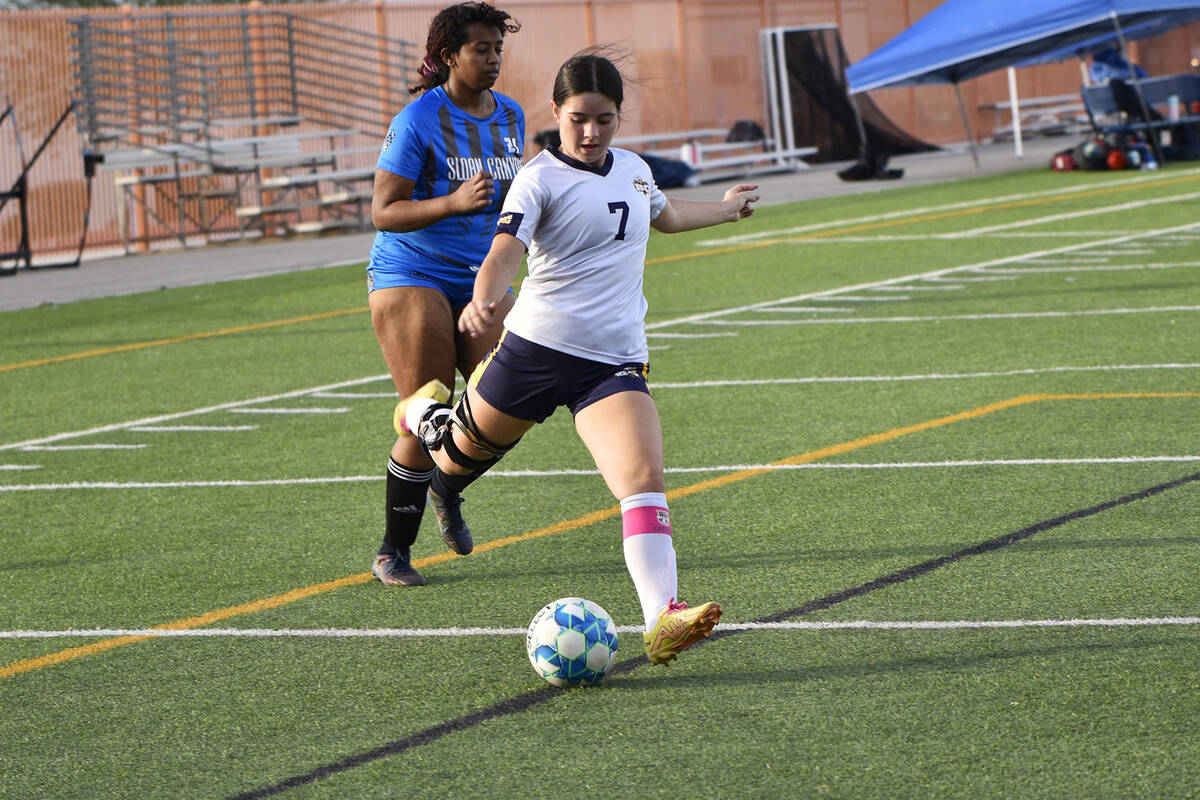 On a three-game winning streak, Boulder City High School girls soccer defeated Pine Crest Sloan Canyon 20-0 on Oct. 9 and. Equipo Academy 6-4 on Oct. 5.
"Our winning streak is an indicator we use as a metric for our development," head coach Arnold Oeland said. "It creates momentum to capitalize on by repeating our strengths in other matches."
Absolutely dominant against Sloan Canyon, the Eagles offense was on full display, gaining goals from six different players.
Leading the charge offensively, junior Makayla Nelson scored 11 goals on the day, while senior Natasha Oeland scored four goals with six assists.
Sophomore Giuseppina Cimino scored a pair of goals, while sophomore Sancha Jenas-Keogh added a goal and an assist.
Junior Allie Beal added a goal with three assists, while junior Alyssa Degregory added a goal with an assist.
In a giving mood, junior Abigail Francis and sophomore Kaila Shelton each dished out two assists, while senior Indy Ruth added an assist.
"Our 20-0 rout was an implementation of our strengths, which is why we saw a diversity of goals and assists," Arnold Oeland said. "We are finalizing our strengths and these games are the implementations of that, which is whole-team play."
Defeating Equipo 6-4, Nelson scored four goals, while Jenas-Keogh and sophomore Bryelle Young each added a goal.
Natasha Oeland dished out three assists.
Currently sitting with a 7-4 record, the Eagles will travel to Sunrise Mountain on Tuesday. Sitting in third place in the current standings, coach Oeland likes the direction the team is heading.
"The girls had a rough start and it takes time to build and refine and build some more," he said. "We are now at the execute and performance stages, which will secure our contenders' place in postseason."
Contact Robert Vendettoli at BCRsports@gmail.com.