Lucky 13 off to tennis state
October 26, 2023 - 10:54 pm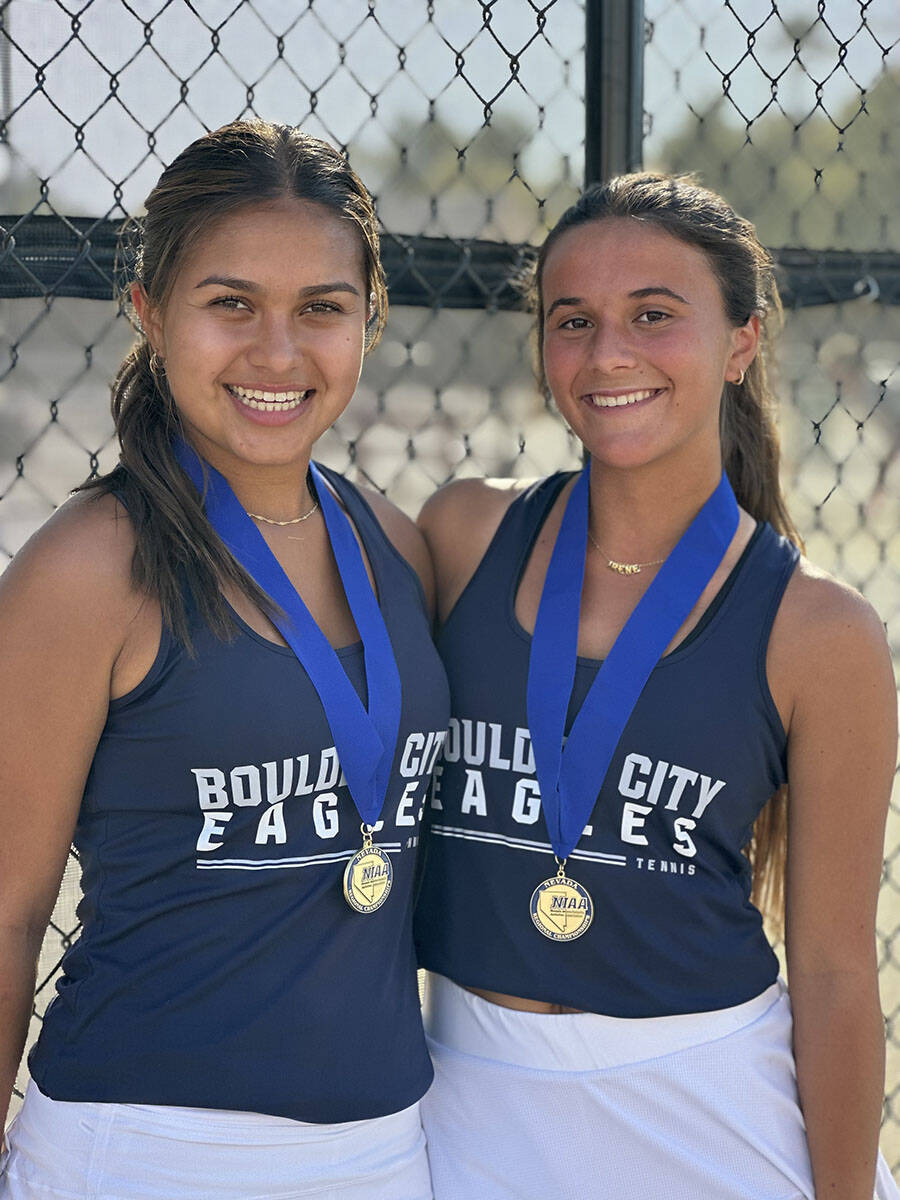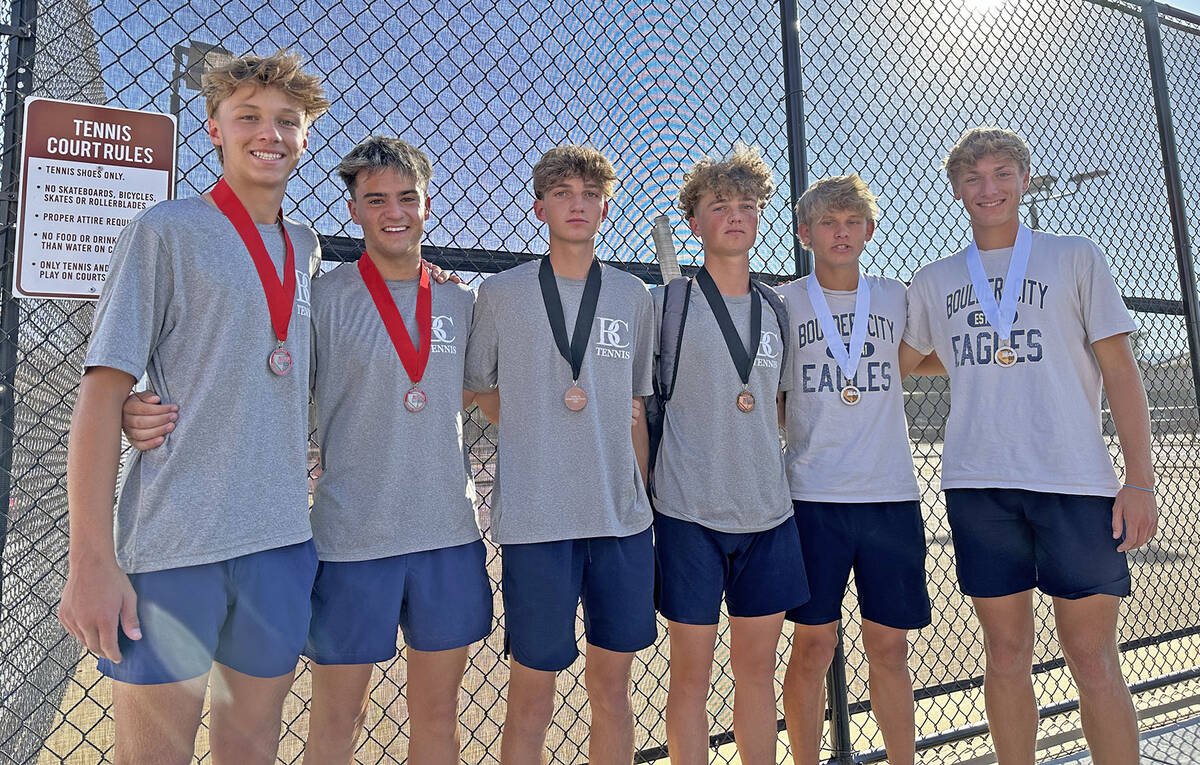 Thirteen Boulder City High School tennis players will compete at state this week after successfully navigating through regionals, highlighted by the doubles tandem of senior Julia Carmichael and junior Irene Fresneda-Rodriquez, who took first place.
"I'm excited to end my senior year as a regional champion," Carmichael said. "I took a lot of lessons over the summer, trying to get better. I'm really excited to try and win a state championship. I've been wanting to do this after finishing fourth last season. I'm happy I get another shot."
Meeting up in the regional finals, Carmichael and Fresneda-Rodriquez defeated the Eagles doubles tandem of juniors Chayce Larson and Madeline Morris 7-6, 6-3, giving Boulder City the top two seeds at state.
Taking third place at regionals was the tandem of senior Chiara Steffes and junior Sydnee Freeman, who defeated Moapa Valley's Kaylie Freeman and Katharina Jaeger 7-6, 6-4.
"I'm really proud of our girls for sweeping doubles," girls head coach Jami Pappas said. "This has been in the making for a few years now. We've had really good doubles players who could compete and we finally got our pairings together this year."
In singles play, senior Emma Wood defeated Virgin Valley's Brynn Andrus 6-1, 6-4 in the third-place match.
Sending three doubles teams to state as well, seniors Ike Pappas and Roman Rose lead the way, after finishing as the region runner-up for the boys.
Battling in a classic three-set match, Pappas and Rose fell 6-4, 4-6, 6-3 to Moapa Valley's Aidan Johnson and Braden Leavitt, who came into regionals as the No. 1 seed.
In the third-place matchup, juniors Carson Alder and Chandler Shamo defeated the Eagles tandem of Luke Wright and Sean Pendleton 5-7, 6-2, 6-4.
"It's been a long time since we've had all three doubles team go to state," boys head coach Rachelle Huxford said. "These boys worked really hard to get here. Tennis is a tough sport and to have five new players come in and qualify for state is really special."
State for the individual tournaments will start on Friday and conclude on Saturday at Bishop Gorman.
Both the top seed for the team tournament, the boys will play today at 10:15 a.m. at Bishop Gorman, while the girls will play at 12:30 p.m.