Lady Eagles split pair of matches
August 31, 2023 - 9:20 pm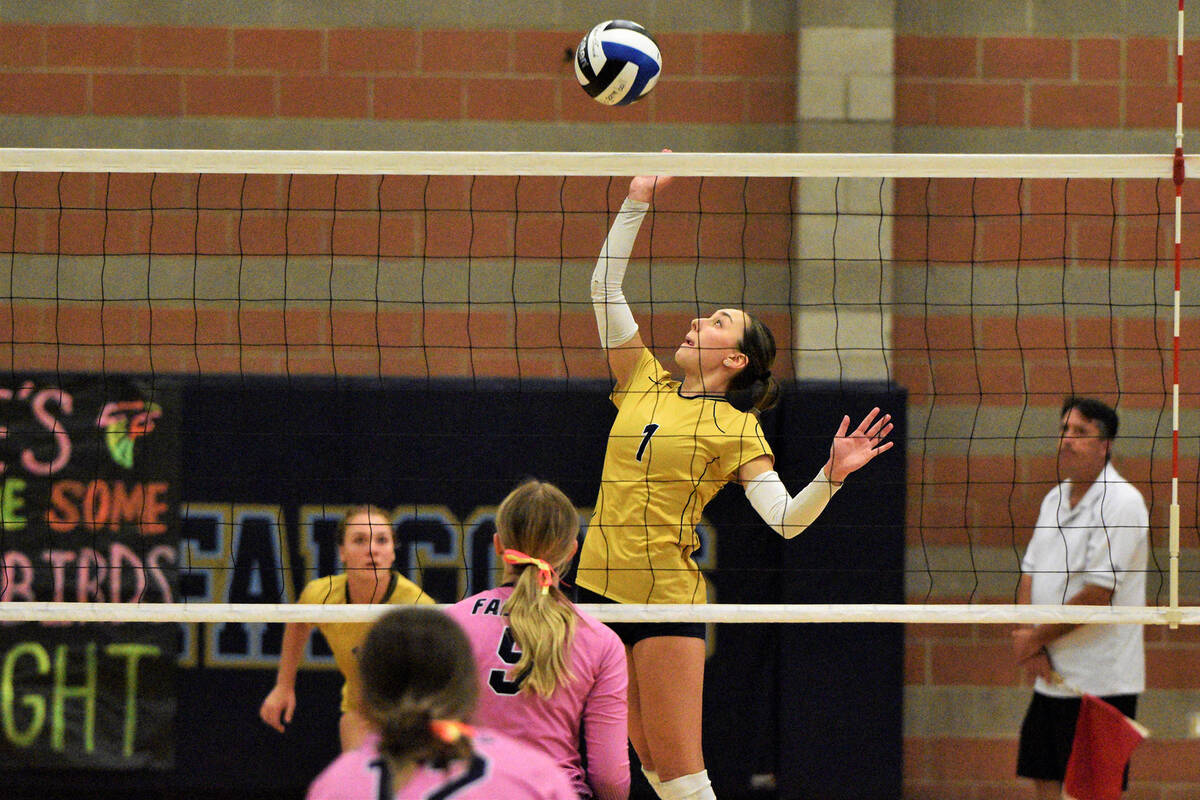 Splitting a pair of matches this past week, Boulder City High School defeated 3A The Meadows, while falling to 5A Foothill in volleyball action.
In a first-time matchup, the Eagles, last season's 3A state champion, defeated The Meadows, last season's 2A state champion, 3-1 on Aug. 28.
The Meadows just recently joined the conference after winning a pair of 2A state titles.
"They were a good opponent," head coach Chad Robinson said. "They gave us a really good match. We were able to rely on our depth down the stretch to come away with a victory."
Claiming a 26-24, 14-25, 25-21, 25-15 victory, senior Megan Uszynski led the way with 16 kills and 14 digs defensively, while senior Addison Doane added eight kills and 17 digs.
Getting in on the offensive action, senior Haley May and junior Sophia Kelso each added eight kills, while senior Aspen Christian added five kills.
Junior Lily Mackey dished out 31 assists, while senior Jordyn Woodard led the way defensively 26 digs.
Despite falling to 5A Foothill 3-0 on Aug. 24, the Eagles held their ground throughout the matchup in a highly competitive 25-18, 25-24, 25-23 shootout.
"Even though we lost I'm happy with how the girls played," Robinson said. "We led during the second and third match at times. This was a good opportunity for us to see some good competition."
Leading the way for the girls, Uszynski generated 10 kills and 15 digs, while Christian added seven kills.
Woodard made 28 digs, while sophomore Delaney Loeslein added 16 assists.
Looking to stay in the win column, the Eagles will travel to 5A Palo Verde on Tuesday.