Softball team extends win streak to 8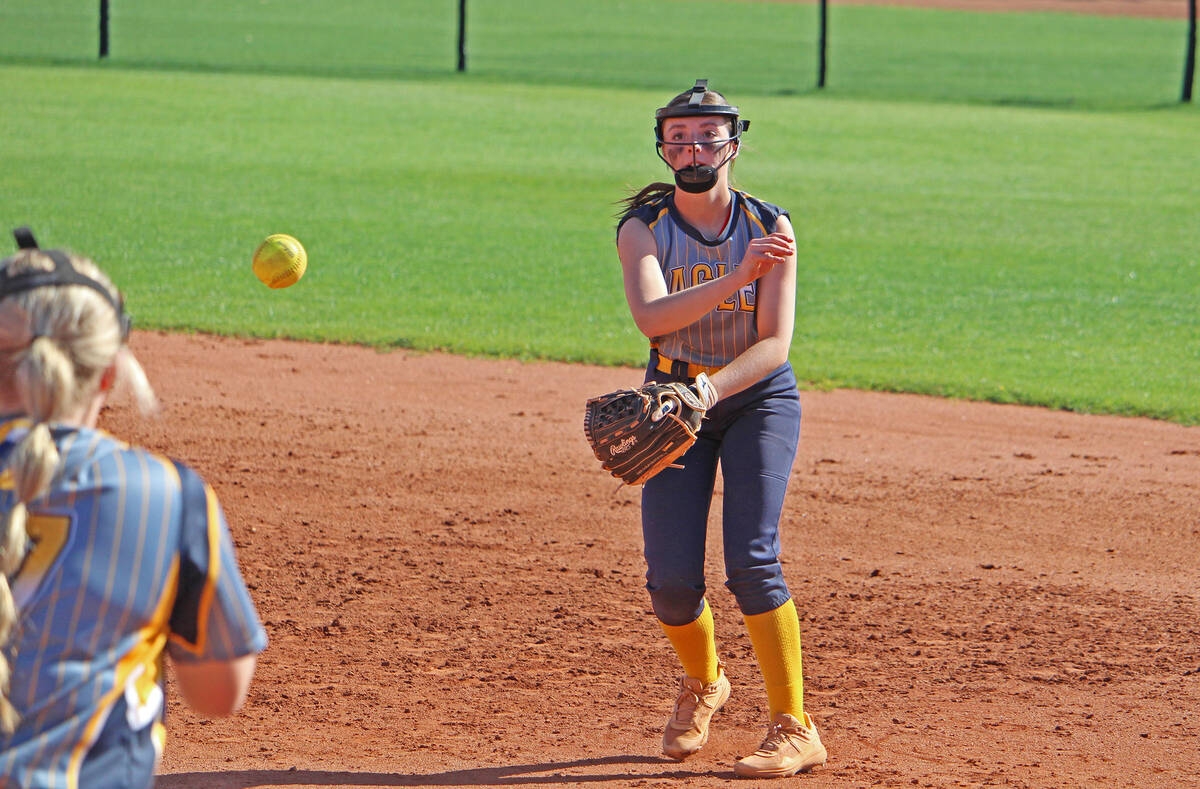 Boulder City High School softball defeated SLAM Academy on April 20 and Valley on April 25 to push their winning streak to eight games.
Defeating SLAM Academy 11-7, the Eagles scored at least a run in every inning to put away the Bulls.
"We're working our plan, one game at a time," head coach Angelica Moorhead said. "The SLAM game was a good game to play. It got us ready for Pahrump on Friday."
Swinging for the fences, sophomore Baylee Cook finished 2 for 4 with three runs batted in and a home run, while junior Talynn Madrid batted 3 for 5 with three doubles.
Driving in a pair of runs each were juniors Alexis Farrar (1 for 4) and Hailey Nordstrom (1 for 3), along with sophomore Kylie Czubernat (0 for 4).
Picking up the victory, freshman Payton Rogers struck out seven batters.
Routing Valley 17-0, Madrid batted 3 for 3 with two RBIs, while Farrar batted 1 for 2 with two RBIs and a double.
Driving in a pair of runs each were junior Jordyn Wetherbee (2 for 3) and sophomore Gabby Andrews (1 for 1).
Czubernat struck out five batters in the victory.
Looking to end the regular season on a high note, the Eagles will travel to Pahrump Valley on Friday, where they'll renew their rivalry.
"You never know with these two teams what can happen," Moorhead said. "We're ready to play Pahrump. We talk about it a lot and we are preparing both physically and mentally to win that game and go into the playoffs as the No. 1 seed. Excited to see what these girls can do."
Contact Robert Vendettoli at BCRsports@gmail.com.