Eagles volleyball team stays hot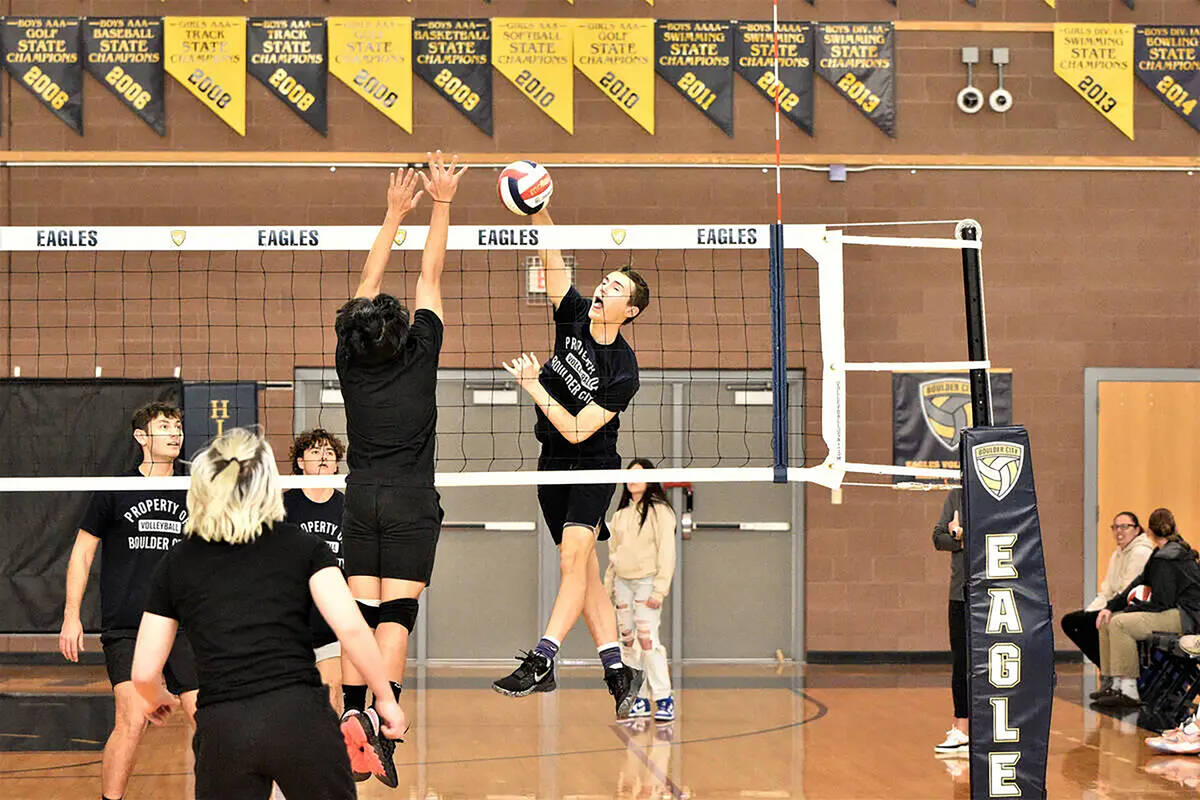 Extending their winning streak to 13 games, Boulder City High School boys volleyball defeated Clark and Western this week to advance to 23-4 on the season.
Facing their stiffest test in 3A competition, the Eagles defeated Clark 3-1 on April 14, despite dropping their first match to a 3A opponent this season.
"I think this game was good for us," head coach Rachelle Huxford said. "We knew facing Clark was going to be a challenge and we responded well."
Winning 25-16, 25-27, 25-17, 25-21, junior Brady Sorenson led the way with 12 kills and seven digs, while junior Travis Hess added nine kills with five blocks.
Junior Roman Rose dished out 31 assists with six digs and three blocks, while junior Ike Pappas made 10 digs.
Seniors Tyler Lemmel and Jared Lamoreaux added five blocks apiece.
Routing Western 27-25, 25-17, 25-10, Sorenson generated 23 kills, while junior Parker Owens dished out 35 assists.
Hosting SLAM Academy tonight, they will travel to Pinecrest Academy Cadence on Monday, followed by a home game with Chaparral on Wednesday.
Contact Robert Vendettoli at BCRsports@gmail.com.