Eagles volleyball team continues its streak with win against Pinecrest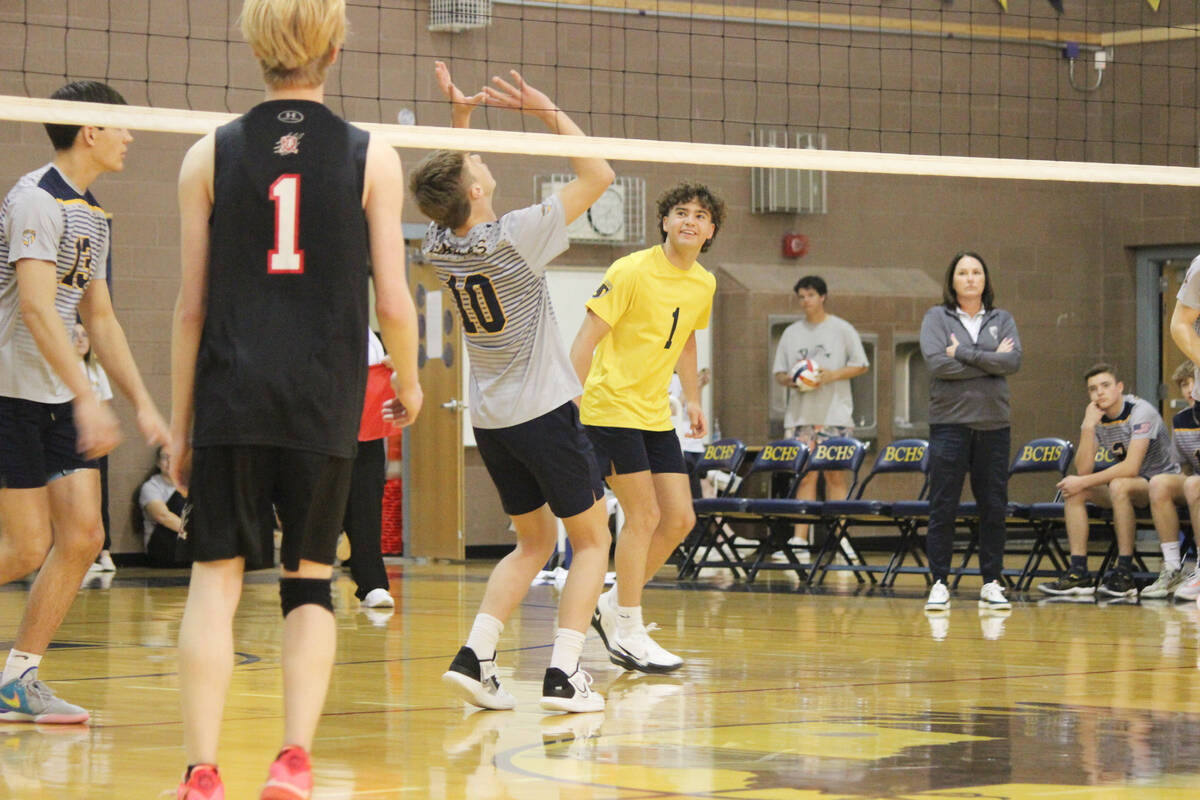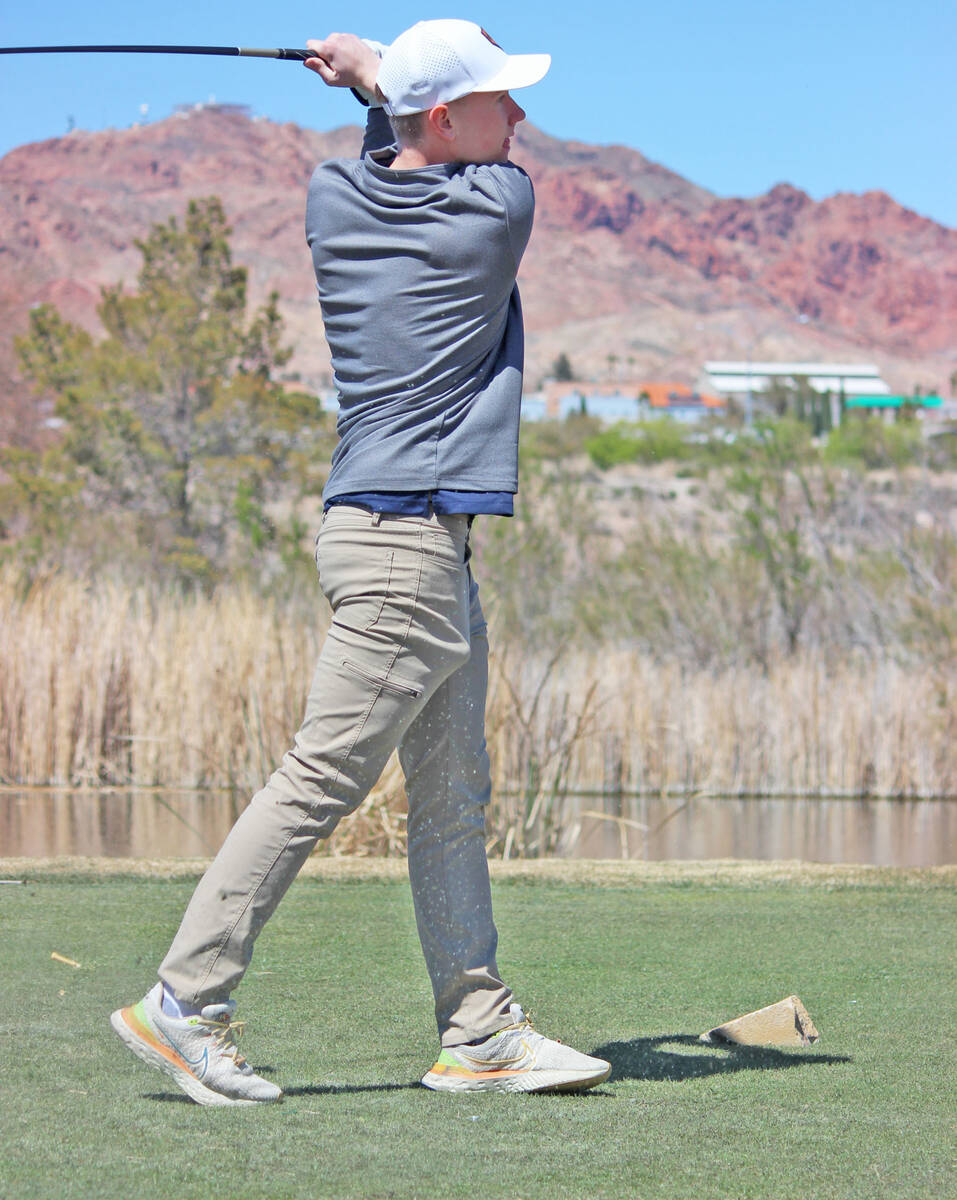 Winners of 10 consecutive matches, Boulder City High School boys volleyball routed Pinecrest Academy Cadence 3-0 on April 6.
Dominating their opponent 25-9, 25-3, 25-5, the Eagles advanced to 20-4 on the season, continuing to build confidence.
"The boys have really bonded and started to rely on each other to become one team, not six individuals," head coach Rachelle Huxford said. "Together their play is tough and decisive and their resolve to win another state title is even stronger."
Seeking their third consecutive 3A state championship, the Eagles will look to close out the regular season strong, hosting Clark on Friday, before traveling to Western on Tuesday.
Golf
Boulder City High School boys golf split a pair of matches this past week, winning at Boulder Creek on April 6 and finishing in second at Mountain Falls on April 10.
At Boulder Creek, the Eagles defeated Pahrump Valley 366-383, behind sophomore Chase Kovacevich, who finished with a score of 87 on the par-72 course.
Sophomore Agustin Acosta finished second with a score of 89, while senior Bradley Lawson finished fourth with a score of 92.
At Mountain Falls on April 10, the Eagles finished second behind Pahrump Valley, falling 383-388.
Finishing third, fourth and fifth consecutively was Acosta (91), Lawson (94) and Kovacevich (95).
The Eagles' next match will be at Legacy Golf Club on April 17.
Track
Competing at a weekday event at Spring Valley, Boulder City High School girls track star Makayla Nelson placed first in both the 800-meter and 1,600-meter runs, while finishing fifth in the 400-meter run.
Helping Nelson make an impact for the girls, senior Summer Mattea (100 hurdles), junior McKennzye Trobiani (discus) and sophomores Lindsay Poe (shot put) and Emily Olsen (long jump) all finished third in their respective events.
McKennzye Trobiani also finished fifth in shot put, while senior Kaitlyn Trobiani finished fourth in discus.
Junior Aspen Christian finished fifth in the high jump, while senior Annalie Porter finished fifth in the 300-meter hurdles and freshman Sydney Litjens finished fifth in the 100-meter hurdles.
Freshman Sancha Jenas-Keogh finished eighth in the 100-meter dash and ninth in the 200-meter dash, while senior Elizabeth Wirthlin finished sixth in the 400-meter run.
For the boys, seniors Brayden Jones finished first in the 800-meter run and James Grace-Madrigal finished first in discus, while junior Mason Terrill finished first in the 110-meter hurdles.
Junior Calahan Murphy finished second in the shot put and fourth in discus, while sophomore Jacob Grace-Madrigal finished third in discus.
Sophomores Dimitri Antico finished fourth in the high jump, while sophomore Brian Wainwright finished sixth in the triple jump.
Back on the track this upcoming week, the Eagles will compete at Durango on Tuesday.
Contact Robert Vendettoli at BCRsports@gmail.com.