Eagles softball team breaks through with 3-0 victory over Pahrump Valley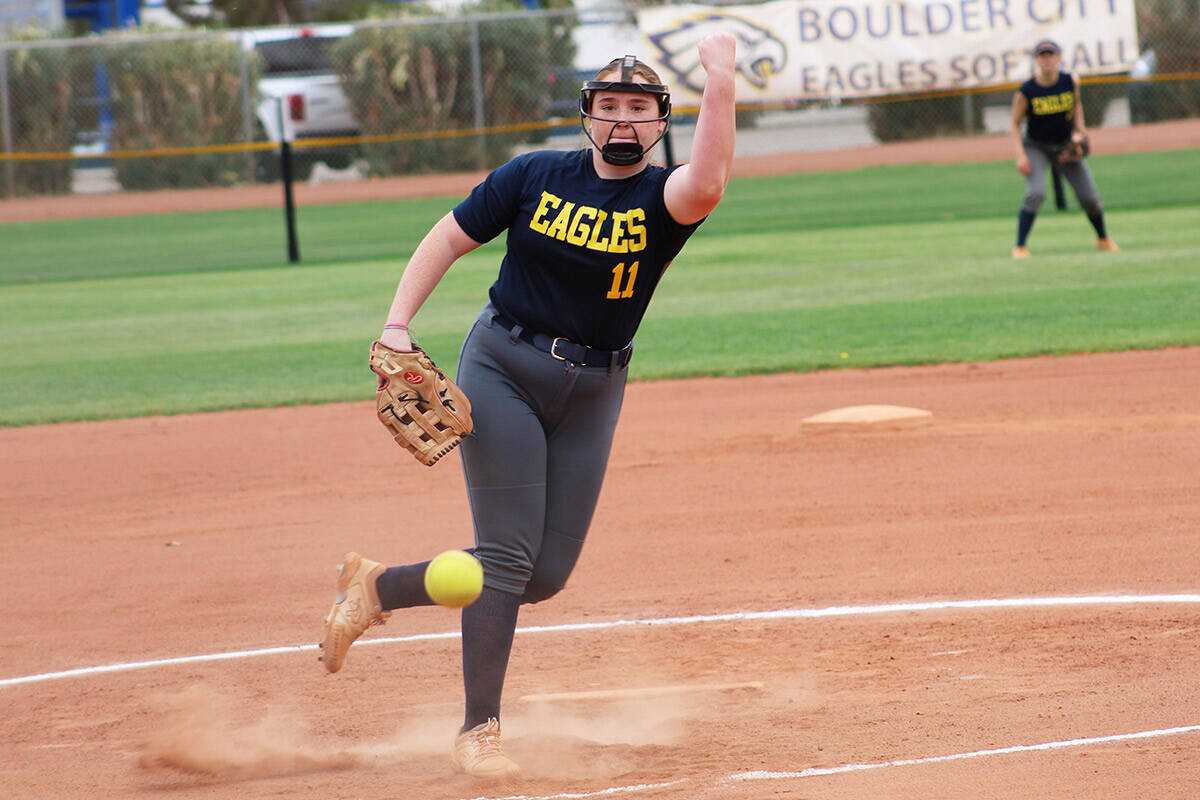 Extending their winning streak to six games, Boulder City High School softball picked up a monumental 3-0 victory over Pahrump Valley on April 12.
"Great win against Pahrump," head coach Angelica Moorhead said. "The girls just stayed focused and played one inning at a time."
Battling back and forth with Pahrump Valley, the Eagles finally broke through a 1-0 lead in the fifth inning, tacking on a pair of insurance runs.
Managing just two hits in a scratching and clawing effort, junior Jordyn Wetherbee and sophomore Kylie Czubernat each drove home runs in sacrifice efforts, despite going hitless.
Driving in a run with a base hit, junior Alexis Farrar batted 1 for 3.
Lights out on the mound, despite little run support, freshman Payton Rogers had her best outing of the season, striking out 14 batters, while allowing just three hits.
"Payton is doing great and handling the pressure," Moorhead said. "She's so calm and she's smart in the circle. It's very impressive for a freshman."
Finishing their week with a 2-0 slate, the Eagles defeated Desert Pines 17-1 on April 17.
Compiling 12 hits collectively, sophomore Baylee Cook batted 3 for 4 with five RBIs with a pair of triples, while Czubernat batted 2 for 3 with two RBIs and a double.
Farrar and Wetherbee each batted 2 for 4 with a pair of RBIs.
On the mound, Czubernat picked up the victory.
Prepping for their final home game of the regular season, the Eagles will host Valley on Tuesday.
Contact Robert Vendettoli at BCRsports@gmail.com.