Eagles see win streak snapped against Pahrump Valley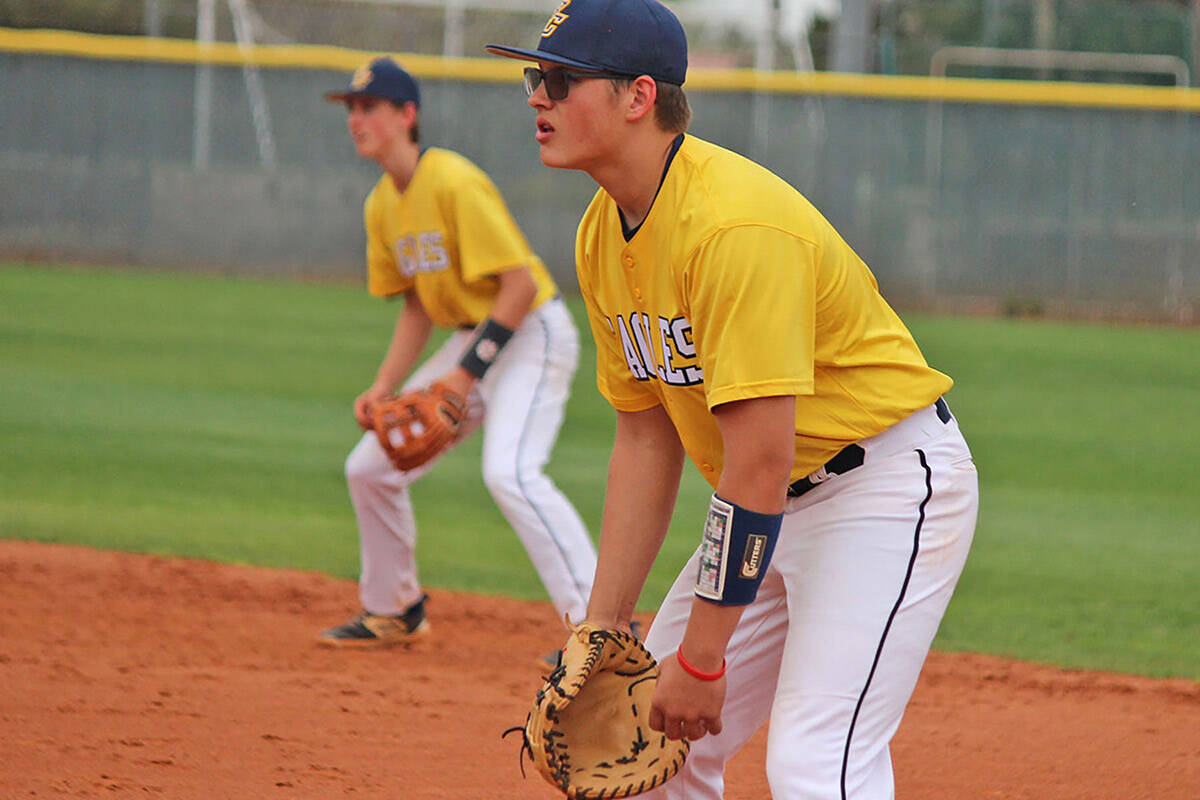 Snapping a seven-game winning streak, Boulder City High School baseball suffered a humbling experience against Pahrump Valley on April 15, losing 7-1.
"I think we found out that nothing will be given to us this year," said head coach Denny Crine. "We will have to earn everything. Each team from here on out will have a pitcher that can beat us and if we are not ready to play, we will get beat."
Outscoring their opponents 84-15 during their previous winning streak, the Eagles managed only three hits against Pahrump Valley, while striking out 12 batters, looking human for this first time throughout 3A play this season.
"We were not ready to compete in that game," Crine said. "Way too many strikeouts."
Serving as the lone bright spot against Pahrump Valley, senior Jeremy Spencer batted 1 for 3 with a home run, while senior Kanon Welbourne batted 1 for 3 with a double.
Battling back after their defeat, the Eagles rebounded with a 22-0 victory over Canyon Springs on April 17.
"We did what we needed to do against Canyon Springs," Crine said. "But in the end, that game won't make us better. We have to get back to work and prepare to grind it out the rest of the season."
Grinding it out against Canyon Springs, senior Dylan Spencer batted 3 for 4 with four runs batted in and a home run, while Welbourne and senior Connor Solberg each batted 1 for 1 with three-run homers.
Senior Isaac Gibson batted 1 for 3 with four RBIs and a triple.
On the mound, Dylan Spencer struck out seven batters in three innings.
Looking to build their next winning streak, the Eagles will host Valley today, followed by a home gameagainst SLAM Academy on Tuesday.
Contact Robert Vendettoli at BCRsports@gmail.com.