Eagles put up 14 hits in win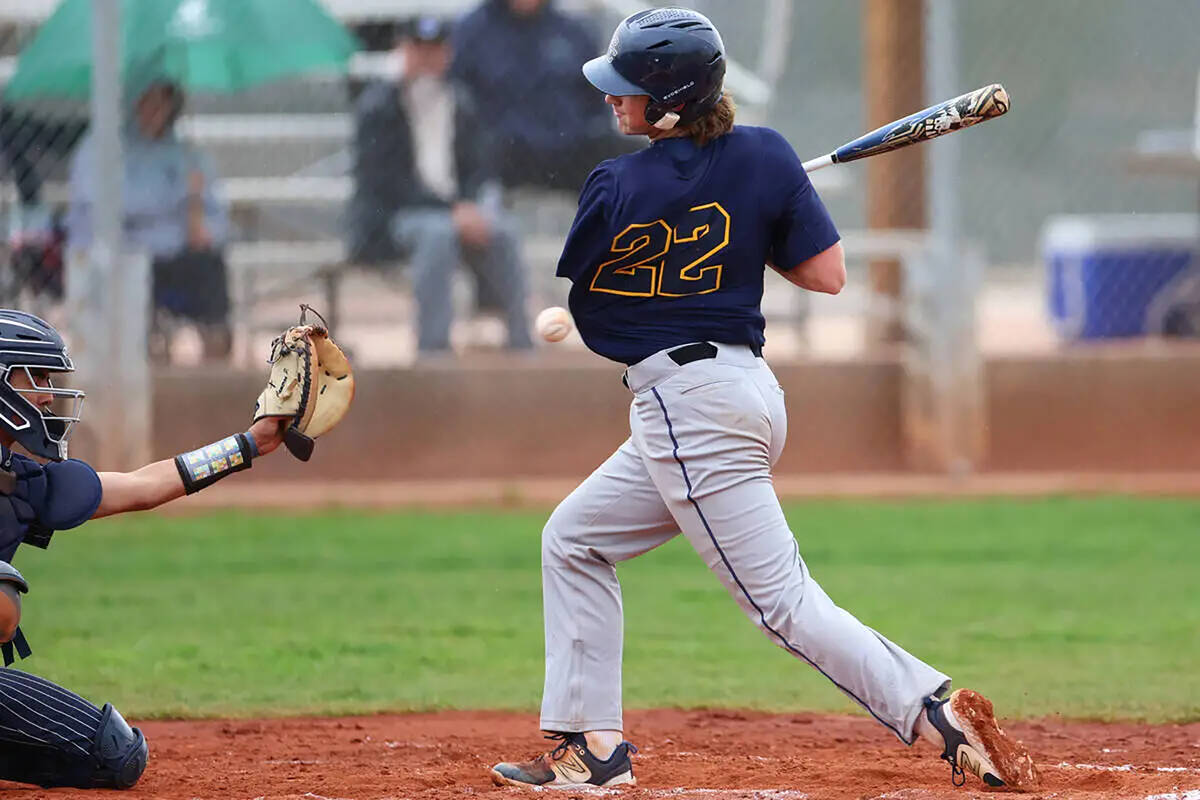 Generating their sixth straight victory, Boulder City High School baseball routed SLAM Academy 14-1 on April 6.
"It was a tight game for a couple of innings, then we capitalized on some mistakes," head coach Denny Crine said. "Definitely a team win, with Derek pitching great."
Lights out on the mound, junior Derek Render picked up the victory, throwing four innings where he struck out five batters and allowed two hits.
A two-way star, Render also batted 3 for 3 at the plate with a run batted in.
Getting 14 hits collectively against SLAM Academy, senior Brayden Cook led the way with a 3 for 4 performance at the plate with three RBIs and a double.
Seniors Kanon Welbourne (2 for 4), and Dylan Spencer (1 for 3) and junior Landon Barker (1 for 3) all drove in a pair of runs each.
Seniors Caleb Brown-Ramsey (2 for 3), Isaac Gibson (1 for 3) and Bruce Woodbury (1 for 3) all ended the game with an RBI.
"It is going to take the whole team to be successful this year," Crine said. "I think the boys are starting to understand that. The goal is for everyone in the lineup to be a tough out. A great example of this is Woodbury in the nine hole having a 10-pitch at bat."
Winners of nine of their last 10 games, the Eagles are soaring with confidence heading into a Saturday matchup with Pahrump Valley and Monday's road game at Canyon Springs.
Hoping to stay focused and grounded, Crine has instilled an "every game is important" mentality into his team.
"Our winning streak can be a good thing, or it could work against us," Crine said. "We can't become arrogant or complacent. The next opponent is the toughest opponent. We need to remember this."
Contact Robert Vendettoli at BCRsports@gmail.com.