Boulder City High School volleyball picks up trio of victories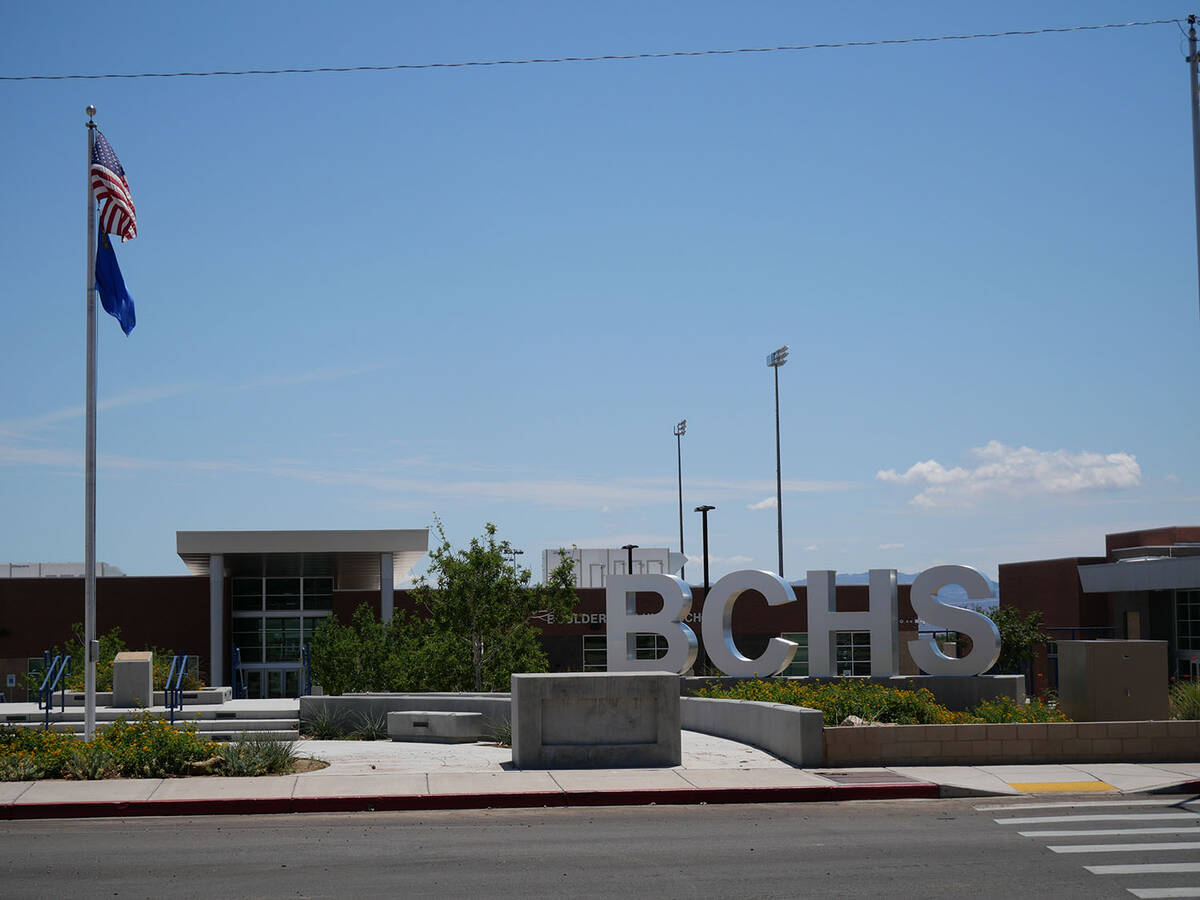 Here is a roundup on the latest in Boulder City High School sports:
Volleyball
Currently on a five-game winning streak, Boulder City High School's boys volleyball team picked up a trio of victories this week, defeating Coral Academy, Sunrise Mountain and Desert Pines.
Defeating Coral Academy 25-12, 25-10, 26-24, on March 23, junior Brady Sorenson led the Eagles with 14 kills, while junior Travis Hess added 12 kills and three blocks.
Filling in big shoes this season, junior Roman Rose had another solid outing, dishing out 33 assists with four digs, three blocks and three serving aces.
"Roman has stepped up to the plate, filling in some big shoes as our new setter," head coach Rachelle Huxford said. "I've been impressed with his athleticism and IQ on the court. He has really taken over the role and done really well. It's hard to become a setter after being the Libero the last two years."
Defeating Sunrise Mountain 25-18, 25-16, 29-27 on March 24, Sorenson generated 16 kills, while Hess added 12 kills. Senior Bret Pendleton added eight kills.
Defensively, Rose and Hess each had four blocks, while junior Ike Pappas made 13 digs. Rose dished out 35 assists, while senior Jared Lamoreaux added four aces.
The Eagles beat Desert Pines 25-5, 25-18, 25-11 on March 28, as Sorenson generated 17 kills, while Rose dished out 33 assists.
Looking to extend their winning streak, the Eagles will host Eldorado today, followed by a trip to the Aggies Tournament this weekend, hosted by 5A Arbor View High School.
Track
Competing in a weekday event at Coronado High School on March 22, the girls track and field team finished second out of six teams, while the boys finished fourth.
For the girls, sophomore Makayla Nelson placed first in the 800-meter run and second in the 1,600-meter run, while junior Julia Carmichael placed second in the triple jump.
In the long jump, sophomore Emily Olsen and junior Aspen Christian and Delaney Levitt placed fifth, sixth and seventh, respectively, while Levitt placed fifth in the pole vault.
Freshman Sydney Litjens placed fifth in the high jump and sixth in the 100-meter hurdles, while freshman Sancha Jenas-Keogh placed sixth in the 100-meter dash.
Rounding out the girls' efforts, junior Lily Stuart placed fourth in the 3,200-meter run, while junior Tracy Trygstad and Kalie Hedrick placed fourth and fifth, respectively, in the 300-meter hurdles.
Highlighting the boys' efforts, junior Mason Terrill placed first in the 110-meter hurdles and high jump and sixth in the long jump, while senior Brayden Jones placed first in the 800-meter run and sixth in the 400-meter run.
Junior Lane Pusko placed second in the triple jump, while sophomores Landon Goodhue and Brian Wainwright placed third and fifth.
Sophomore Dimitri Antico and Ethan Valencia placed third and sixth in the high jump, respectively, while Ben Scheppman placed fifth in the long jump.
Senior James Grace-Madrigal placed third in discus and ninth in shot put.
Back on the track today, the Eagles will head to Green Valley, followed by a meet on Wednesday at Spring Valley.