Boulder City High School rebounds from softball losing streak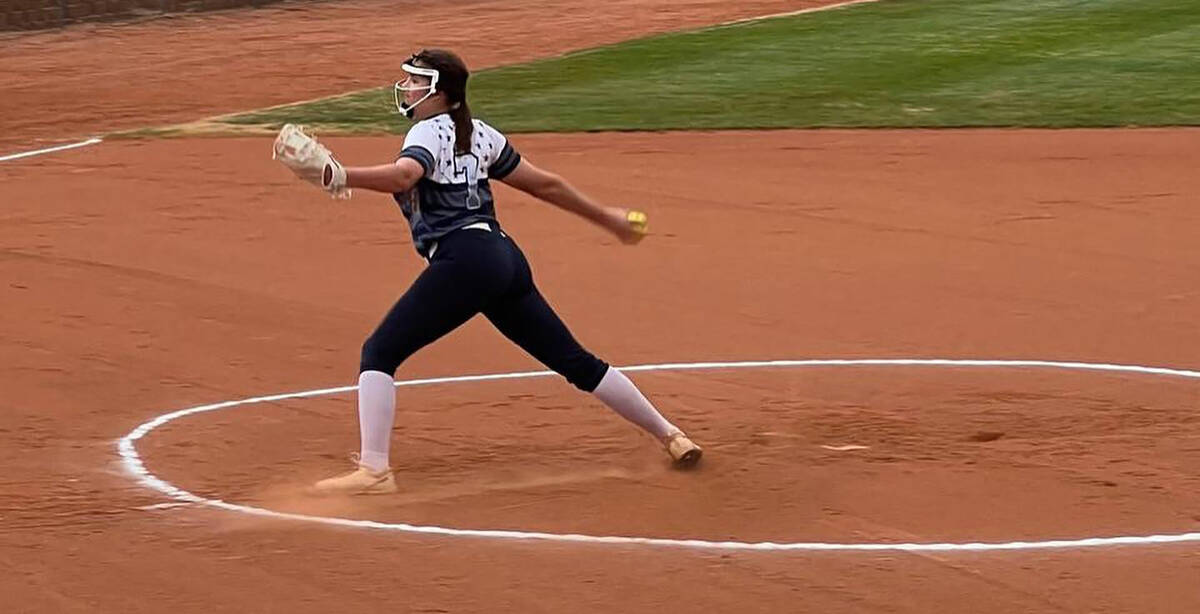 Boulder City High School softball rebounded from a 1-4 losing streak in the March Warmup Tournament in St. George, Utah, by defeating Canyon Springs 21-0 on March 20.
Having her best game of the season, junior Jordyn Wetherbee batted 2 for 2 with six runs batted in, while senior Hailey Caruthers batted 1 for 3 with three RBIs.
Junior Hailey Nordstrom (1 for 3), sophomore Baylee Cook (3 for 4) and freshman Peyton Rogers (1 for 1) all drove in two runs each.
On the mound, Rogers picked up the victory, striking out six batters.
Playing against stiff competition in St. George, the Eagles fell to Parowan (Utah), Thunder Ridge (Idaho), Rigby (Idaho) and Stansbury (Utah), while picking up a victory over Millard (Utah).
"The competition in St. George was good," head coach Angelica Moorhead said. "We played three big schools out of the five games we played. You want to see where your club sits, so it's important for them to see all types of teams and get us prepared for what's to come. Overall, if we eliminate our errors and just be more confident in what we need to do, we'll be ready for the rest of the season."
Dominating in their 19-4 victory against Millard, Baylee Cook batted 4 for 4 with five RBIs and a home run.
Hailey Nordstrom batted 4 for 5 with three RBIs, while sophomore Kylie Czubernat batted 3 for 4 with two RBIs.
Collecting 18 hits as a team against Millard, freshman Riley Elder batted 2 for 4 with two RBIs, while junior Talynn Madrid batted 2 for 4 with an RBI.
"When this group of ladies are on their game, they play some good softball," Moorhead said. "They're a good team, they need to believe and know that for themselves. We need to eliminate our errors and be aggressive at the plate."
Dominating at both the plate and mound, Rogers batted 2 for 4 with an RBI and double, while picking up the victory after throwing four innings.
Looking to go on a run now that they're back in town, the Eagles will host Sunrise Mountain today, followed by a road game at Virgin Valley on Saturday and home game against Moapa Valley on Tuesday.
Contact Robert Vendettoli at BCRsports@gmail.com.