Boulder City High School boys volleyball continues 15-game winning streak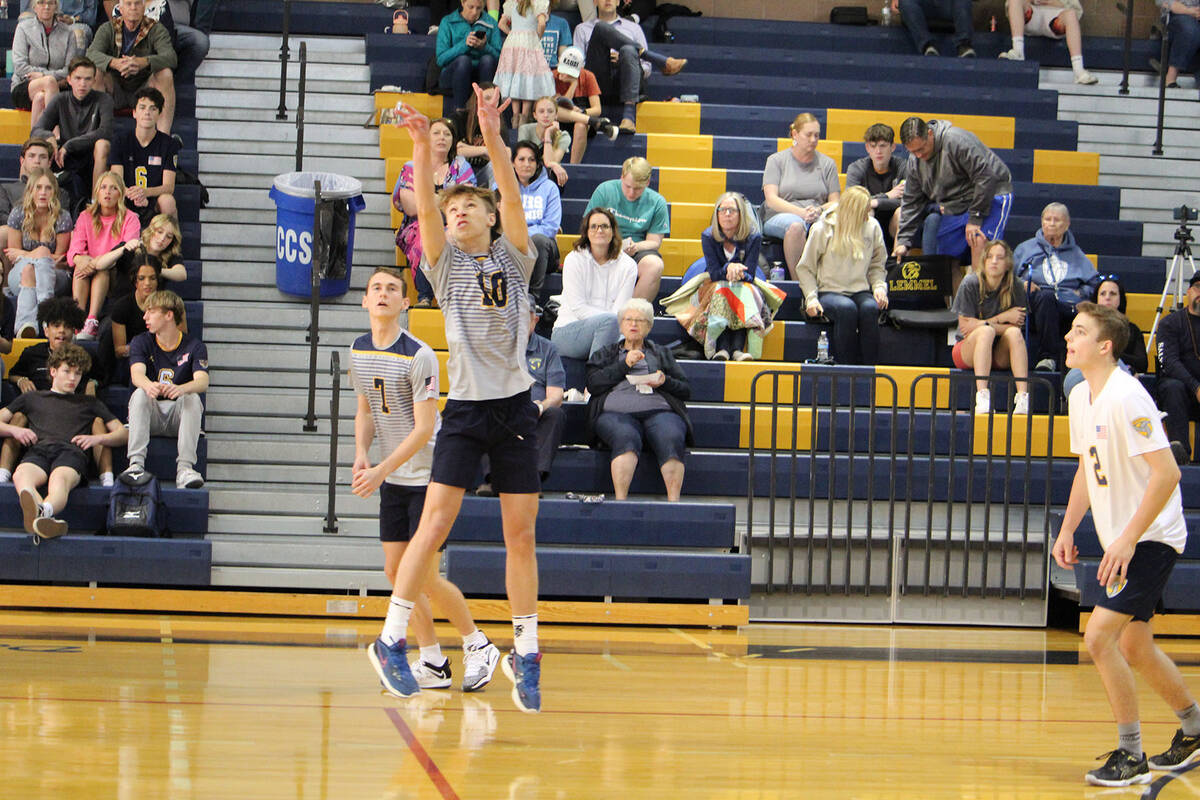 On a 15-game winning streak, Boulder City High School boys volleyball defeated both SLAM Academy on April 20 and Pinecrest Academy Cadence on April 24 in 3-0 routs.
"We're playing very well," head coach Rachelle Huxford said. "We're taking it one game at a time. I'm proud of the boys' effort."
Defeating SLAM Academy 25-9, 25-12, 25-15, junior Travis Hess led the way with eight kills, while junior Brady Sorenson added seven kills with four digs and two serving aces.
Junior Roman Rose fueled the winning effort with 28 assists, five aces, four kills and two digs, while senior Bret Pendleton added four kills with two aces.
Senior Tyler Lemmel added three kills and three digs, while sophomore Paul Prior added four digs and three aces.
"The reason why we're so successful this season is our depth," Huxford said. "We have multiple players who we can rely on to shine when we need them to. We're very blessed that we are so deep in the talent pool because other teams don't have that luxury."
Defeating Cadence 25-14, 25-19, 25-10, Hess led the way with 11 kills, while Sorenson added six kills with six digs and five aces.
Rose added five aces with 21 assists, while junior Ike Pappas generated six digs.
Prepping for a big test, the Eagles will travel to Clark tonight, followed by a home game against Western on Tuesday.
Dropping their only match in 3A play this season to Clark earlier in the month, Huxford said this would be a great test for her team, moving toward the postseason.
"This will be a big match for us," Huxford said. "They were a good test for us last time, but I like the way we played. We limited their best player when we needed to and they had trouble getting other players involved. That will be our game plan again on Thursday."
Contact Robert Vendettoli at BCRsports@gmail.com.