Boulder City beats Sierra Vista in baseball tournament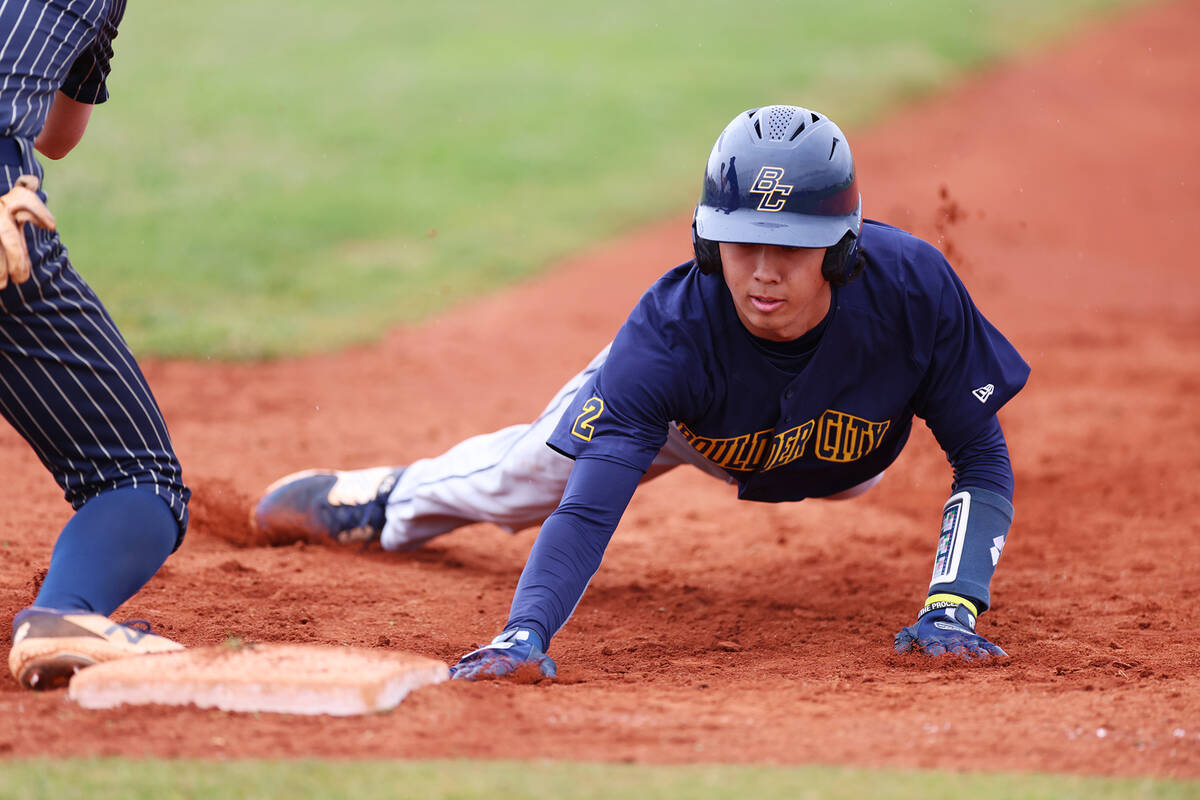 Closing out the Blazer Bash tournament in style, Boulder City High School baseball cruised past 4A Sierra Vista 5-3 on March 15.
The Eagles finished with a 3-2 record at the Blazer Bash with all three victories coming against 4A opponents.
"I set the schedule up for the first nine games to be as tough as possible," head coach Denny Crine said. "That way, once we hit league we would be ready. I feel that we are getting there, but still have some more to do."
Rattling off four runs against Sierra Vista in the second inning, the Eagles jumped out to an early lead they wouldn't relinquish.
At the plate, senior Jeremy Spencer batted 2 for 4 with a run batted in, while junior Landon Baker batted 1 for 4 with an RBI and a stolen base.
Senior Dylan Spencer batted 2 for 3 with a stolen base, while senior Kanon Welbourne batted 1 for 3.
On the mound, senior Isaac Gibson picked up the win in his first start of the season, while junior Derek Render pitched a dominant three innings to earn the save.
"The boys played great," Crine said. "Isaac had his first outing of the year and pitched really well. Derek came in and closed the game out. He also threw very well."
Gibson pitched four innings, allowing three runs off of five hits with four strikeouts.
Continuing to dominate on the mound, Render pitched three innings and struck out eight batters.
In three outings this season, Render has struck out a team-leading 20 batters in 12 innings, holding opponents to a .093 batting average.
Looking to continue their winning streak, the Eagles will host Western today, followed by a home game with Durango on Friday.
The Eagles will also face Eldorado on the road on Saturday, followed by a home game against Sunrise Mountain on Tuesday.
Contact Robert Vendettoli at BCRsports@gmail.com.