Grothe wins three events at pro swim series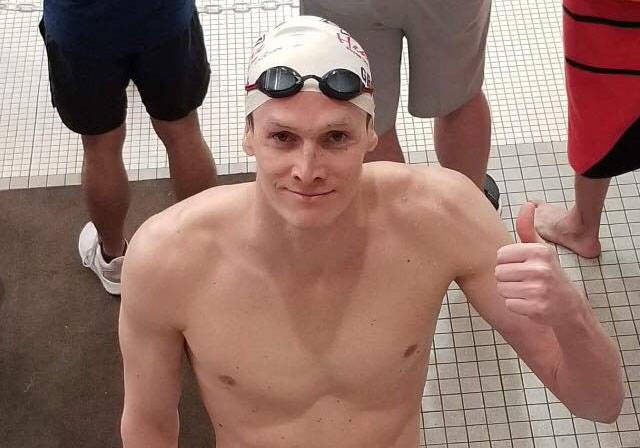 Finding success on the 2019 TYR Pro Swim Series, Boulder City High School 2010 graduate Zane Grothe won three events in Bloomington, Indiana, on May 16-19.
Dominating the competition, Grothe placed first in the 400, 800 and 1500-meter freestyles, continuing to build momentum for the 2019 World Championships in South Korea that will be held July 12-28.
Grothe was the only swimmer to finish in less than eight minutes in the 800-meter freestyle, finishing with a time of 7:53.40. Second-place finisher Felix Auboeck completed the race in 8:04.69.
Easing his way past the competition, Grothe won the 400-meter freestyle with a time of 3:48.27 in front of Auboeck (3:52.69) and the 1500-meter race in 15:17.12, beating Marcelo Acosta (15:28.66).
In the 200-meter freestyle, Grothe placed second behind Blake Pieron (1:47.25) with a time of 1:47.90.