Girls tennis to lean on doubles teams
August 17, 2023 - 9:54 pm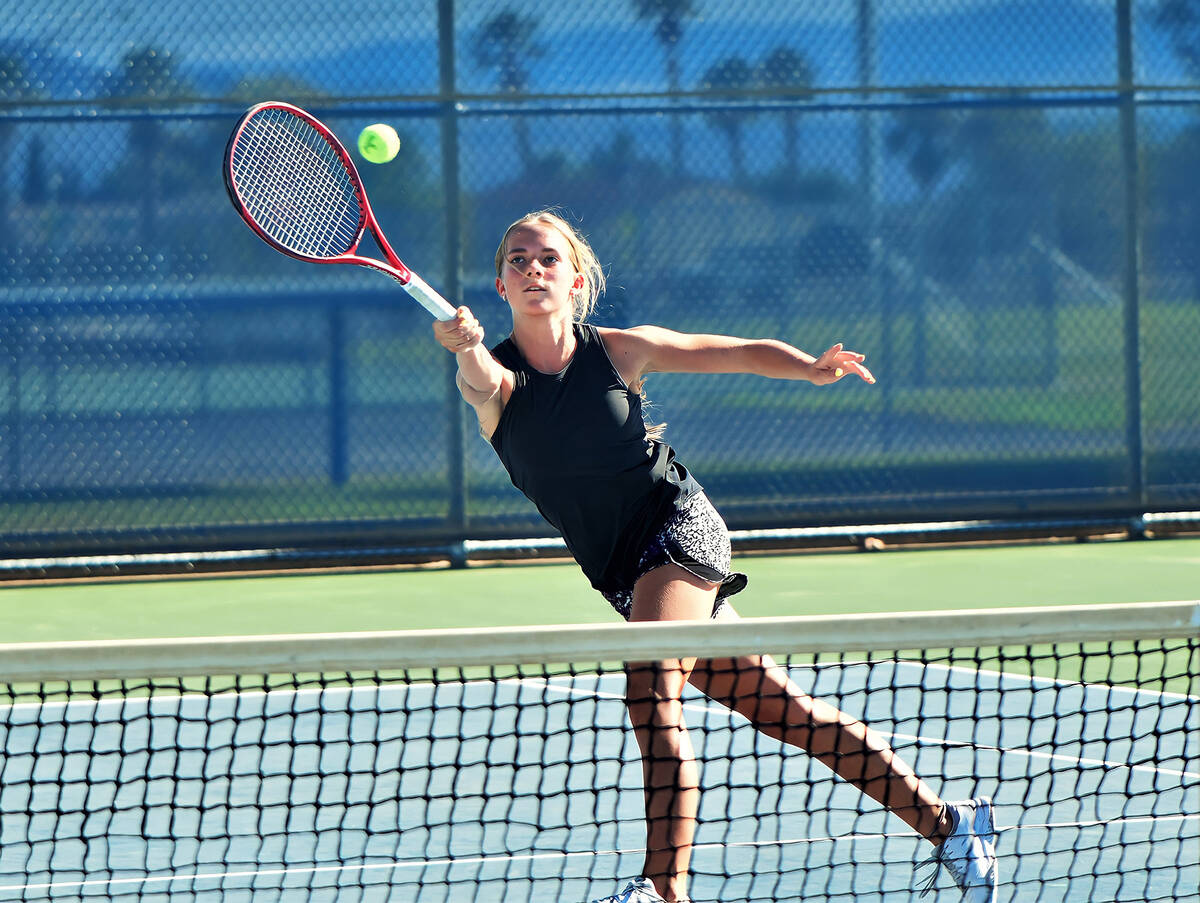 After making it to the 3A state tournament last season, Boulder City High School girls tennis figures to once again be a top contender.
"I'm super excited about this season," head coach Jami Pappas said. "We have a great group of seniors. We should have a really great doubles trio and some solid singles players. I think it's going to be a great year."
Backed by what might be the most complete doubles trio in the 3A classification, the Lady Eagles are in great shape as they look to claim their first 3A state championship in school history.
"They're all really good friends and they're all really good athletes," Pappas said. "They're dedicated and passionate and all cheer for each other. It's their attitudes and hard work that is going to propel them forward. They know they have a really good chance of winning a state championship this season."
Leading the way in doubles will be the duo of juniors Chayce Larson and Madeline Morris and senior Chiara Steffes and junior Sydnee Freeman.
Senior Julia Carmichael will be paired with junior foreign exchange student Irene Fresneda-Rodriquez in a pairing coach Pappas was very excited about.
As a duo last season, Carmichael and Larson placed fourth in the individual state tournament together.
In singles play, senior Emma Wood returns with plenty of varsity experience to help what will be an inexperienced but up-and-coming core.
"I have really high hopes for Emma." Pappas said. "She continues to take lessons and improve her game. I expect her to have a great season."
Fighting for singles spots this season will be seniors Vera Gunson and Ariel Chapman and sophomore Mariah Torgesen.
Looking to get their singles players some experience, the Lady Eagles will travel to Basic on Friday, followed by an away game at Adelson on Monday and Liberty on Wednesday.