Girls soccer squad blanks Sunrise Mountain, 8-0
September 14, 2023 - 9:15 pm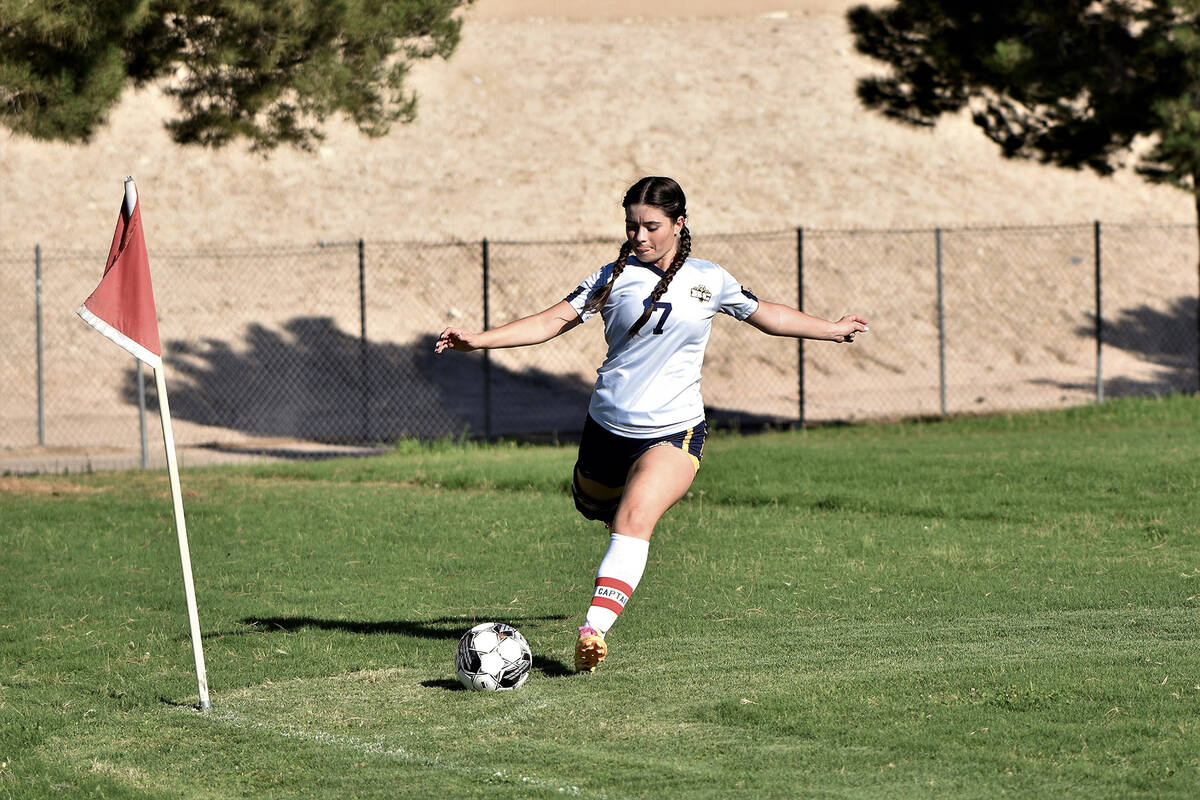 Rebounding from a heartbreaking loss, Boulder City High School girls soccer routed Sunrise Mountain 8-0 on Sept. 11.
"The girls are in redemption mode after their loss to Mojave and out to establish themselves as contenders," head coach Arnold Oeland said.
Continuing to go on an early season tear, junior Makayla Nelson scored four goals on the day with an assist, her fourth consecutive four-goal outing to start the season.
Senior Natasha Oeland dished out three assists with a pair of goals, bending a corner kick beautifully to hit the far side of the netting.
Sophomore Sancha Jenas-Keogh added a goal and an assist each, striking on a blistering 40-yard shot that went over the keeper's head.
Senior Madison Hammond also scored a goal for the Eagles, while senior Indy Ruth and sophomore Bryelle Young each dished out an assist.
"The girls were aggressive, tenacious and persistent," Arnold Oeland said. "That's the nature that this sport demands."
Defensively, junior Allie Beal and sophomore Peyton Arboreen worked well with each other, utilizing their strength and speed to diminish the Miners' attempts on goal, only allowing six shots total.
In the net, freshman Reese Pusko made five saves, while senior Saige Schweich made one.
Sitting with a 3-2 record, the Eagles handed the Miners their first loss of the season. Hoping to build a winning streak after their let down against Mojave, the girls will travel to Mater East on Tuesday.
Contact Robert Vendettoli at BCRsports@gmail.com.