Eagles route Vikings for win
September 8, 2023 - 3:05 pm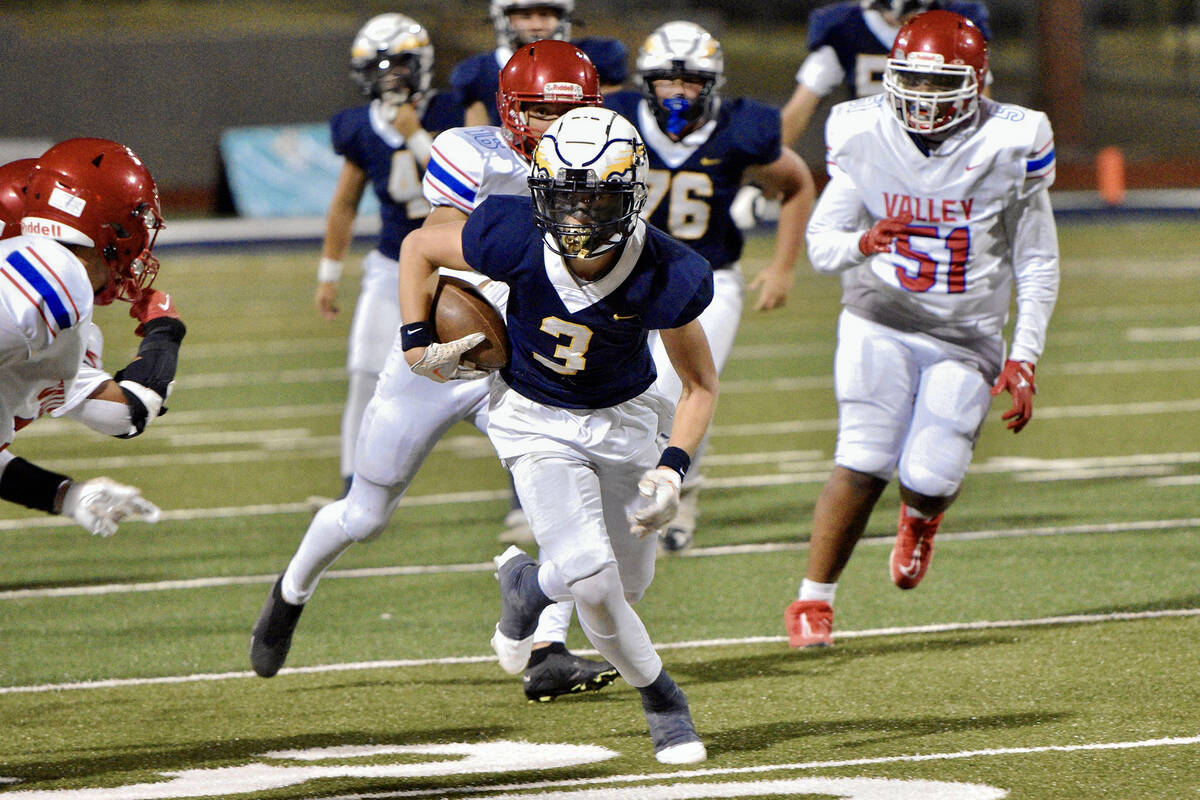 Opening the season on a high note, Boulder City High School football defeated the Valley High Vikings 45-8 on Aug. 31 at home.
"I thought that was about as good as we could have played for our first game," head coach Bubba Mariani said. "Obviously we have some things to clean up moving forward, but I'm happy with how the team played."
The game was delayed just seven minutes as dark clouds and lightning could be seen in the near distance. However, Mother Nature cooperated and the entire game was played.
High flying behind a new-look offense, junior quarterback Gage Hopkinson dazzled in his first career start, connecting with four different receivers for touchdown passes.
"I thought our quarterback and receiving core were in sync," Mariani said. "Gage did a great job of getting everyone involved and finding the open man."
Completing 16 of 25 passing, Hopkinson threw for 266 yards and five touchdowns, highlighted by a 31-yard touchdown pass to senior Brady Sorenson to end the first half.
Sorenson caught five passes for 118 receiving yards and two touchdowns, while junior Easton Welbourne caught six passes for 66 yards and a touchdown.
Senior Chase Jappe caught two passes for 57 yards and a touchdown, while senior Derek Render caught two passes for 18 yards and a touchdown.
Defensively sound on the night, junior Sam Bonar made five tackles, while senior Charles Stewart made three tackles with one sack and one fumble recovery.
Jappe made three tackles on the night with a forced fumble.
Looking to build a winning streak the Eagles will travel to Mater East on Friday.