Eagles lose homecoming to rivals Moapa Valley, 42-9
September 29, 2023 - 10:43 am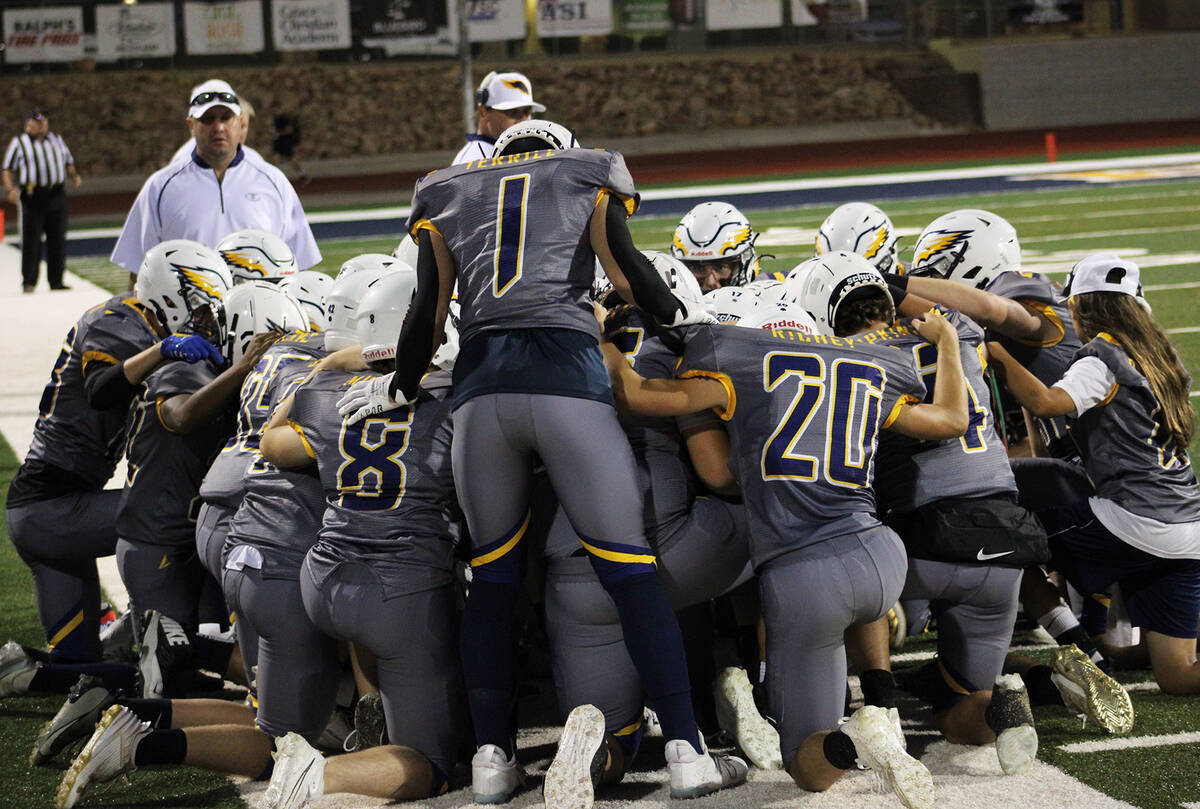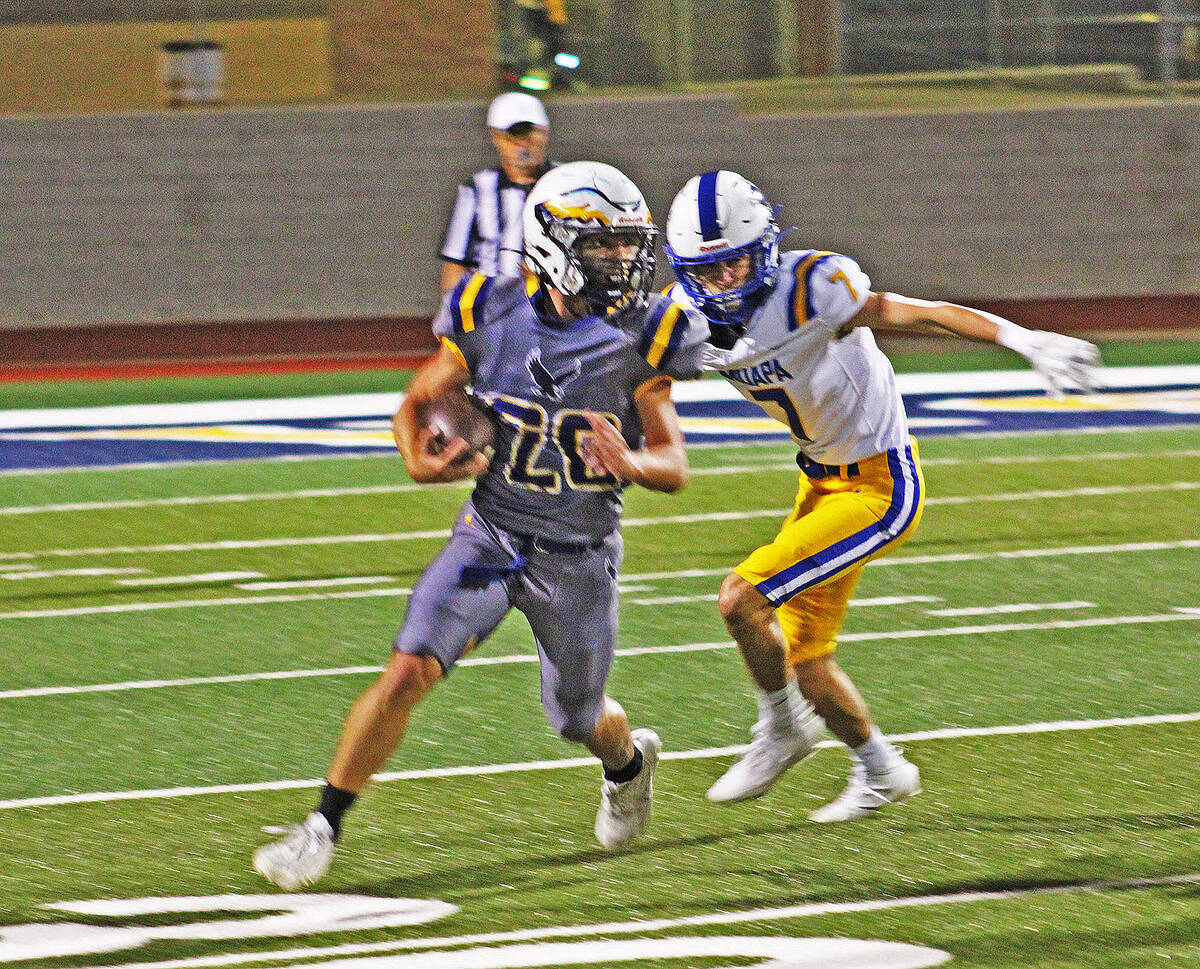 Despite falling to rival Moapa Valley 42-9 on Sept. 22, Boulder City High School football coach Bubba Mariani sees hope behind the loss.
"Honestly, after watching the film, the kids realized they were more in the game than they thought," Mariani said. "It wasn't just a complete blowout like the score would suggest. It was still 7-7 with a few minutes left in the second quarter, before we made a few mistakes. They will need to bounce back from this."
Closer than the score would indicate, the Eagles offense kept the ball moving against the Pirates, but were unable to capitalize on built momentum.
"Looking back at the film, I was happy with how the offense played," Mariani said. "We moved the ball consistently but just couldn't capitalize. Every time we were gaining momentum we would have a drop on third down or would get a penalty. The offense performed a lot better than the score suggested. We stopped ourselves."
Performing up to par, junior quarterback Gage Hopkinson connected on 21 of 36 passing for 223 yards and an interception, connecting with four different receivers routinely.
Senior Chase Jappe led the way through the air with six receptions for 108 yards, while senior Brady Sorenson caught six passes for 57 yards.
Jappe also scored the Eagles' lone touchdown with a three-yard run.
Junior Easton Welbourne caught five passes for 36 yards, while senior Derek Render caught four passes for 32 yards.
Despite optimism on offense, a poor defensive performance left more to be desired moving forward.
"We have to tackle, bottom line," Mariani said. "Our guys were in the right spots to make the initial play, they just didn't make the tackles. On every one of their long runs, we made contact within three yards of the line of scrimmage and just didn't finish the play. We have to do a better job moving forward."
Giving up five rushing touchdowns to the Pirates, the Eagles will have to do a better job moving forward if they want to be competitive in the 3A playoff race.
Needing a strong performance this Friday, the Eagles will travel to rival Virgin Valley.
Contact Robert Vendettoli at BCRsports@gmail.com.