Coach: Girls at their best
February 8, 2023 - 3:35 pm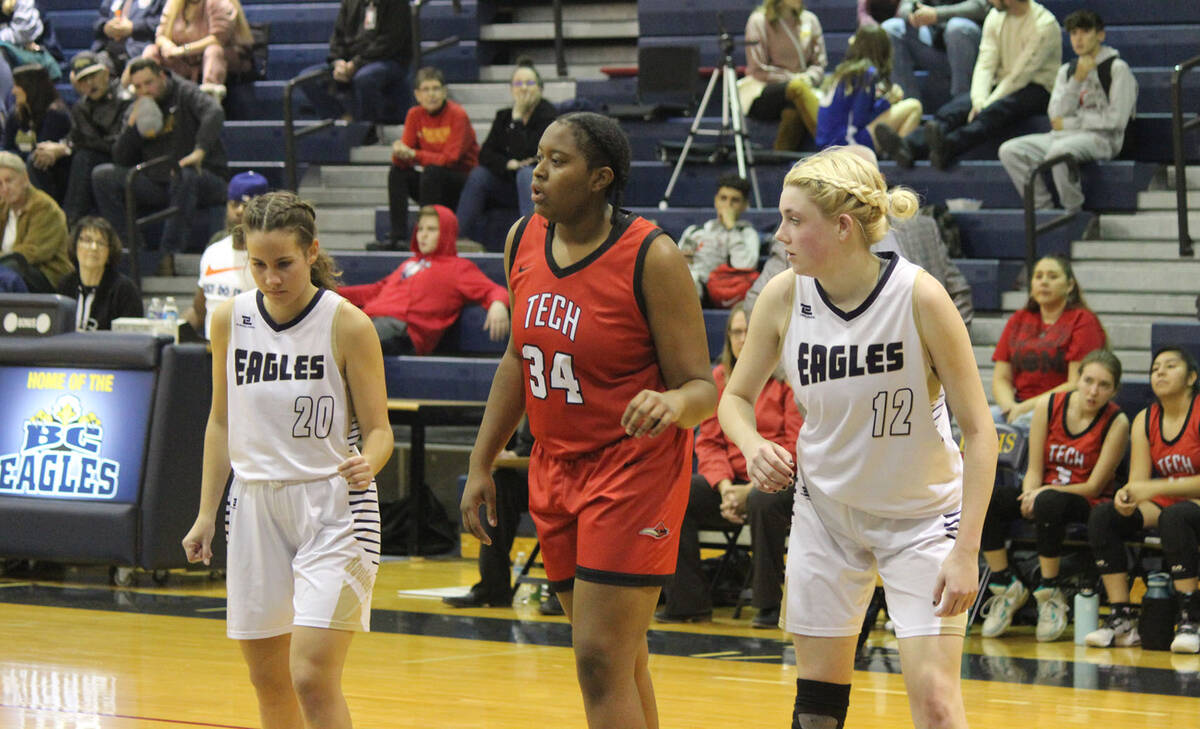 Boulder City High School's varsity girls basketball team is riding a four-game winning streak after picking up victories over Eldorado, Pinecrest Academy Cadence and Southeast Career Technical Academy.
Defeating Eldorado 46-29 on Monday, Feb. 6, junior Julia Carmichael scored a game-high 16 points with 13 rebounds. Senior Bree Leavitt added 15 points, six rebounds and five steals.
Senior Kennedy Barrow scored 11 points with 17 rebounds.
"I believe we are playing our best basketball right now heading into the postseason," said girls head coach Brian Bradshaw.
Defeating Pinecrest Academy Cadence 48-21 on Feb. 1, Carmichael scored a game-high 17 points with nine rebounds and four steals, while Barrow added 12 points with eight rebounds and five steals.
Defeating Southeast Career Technical Academy 65-51 on Friday, Feb. 3, Barrow scored 16 points with 10 rebounds and four steals. Leavitt scored 15 points with five assists and two steals.
Sophomore Sophia Muelrath scored 12 points with eight rebounds, and Carmichael and senior Callie Torgesen each scored 11 points, getting all five starters in double figures. Torgesen filled the stat sheet with seven assists, six rebounds and six steals; Carmichael added eight rebounds.
"We talk often about playing together as a team and I contribute much of our recent success to our ability to be great teammates," Bradshaw said. "The balance in our scoring has definitely improved during our winning streak."
Currently sitting with a 12-13 record, the Lady Eagles will end their regular season on the road against Pahrump Valley today, Feb. 9.
Contact Robert Vendettoli at BCRsports@gmail.com.
Upcoming games
Thursday, Feb. 9, at Pahrump Valley, 3:30 p.m. junior varsity; 5 p.m. varsity; 6:30 p.m. freshmen
Monday, Feb. 13, Southern Region quarterfinals, 6:30 p.m. at TBA, if qualified
Wednesday, Feb. 15, Southern Region semifinals, 6:30 p.m. at TBA, if qualified