December 11, 2019 - 2:59 pm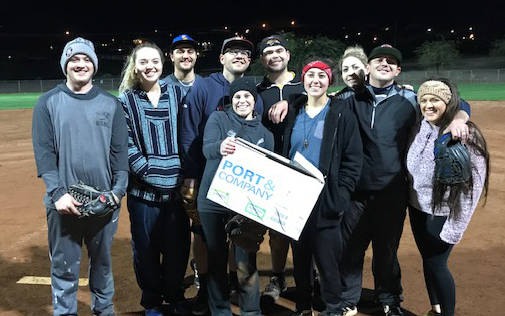 Brew Pub team wins coed softball tournament
The Boulder Dam Brew Pub coed softball team went undefeated Sunday, Dec. 8, at Boulder City Parks and Recreation Department's season-ending, double-elimination tournament at the ballfields at Hemenway Valley Park.
Boulder Dam Brew Pub defeated T.Q. Pallets and Boulder Dam Credit Union early in the tournament to secure a place in the championship game. They faced T.Q. Pallets again, which came up from the loser's bracket, and defeated them 9-5, said Kelly Lehr, sports coordinator for the department.
The spring adult softball league will begin in April. Interested teams should contact Lehr at 702-293-9254.