Baseball squad tops Clark, Cheyenne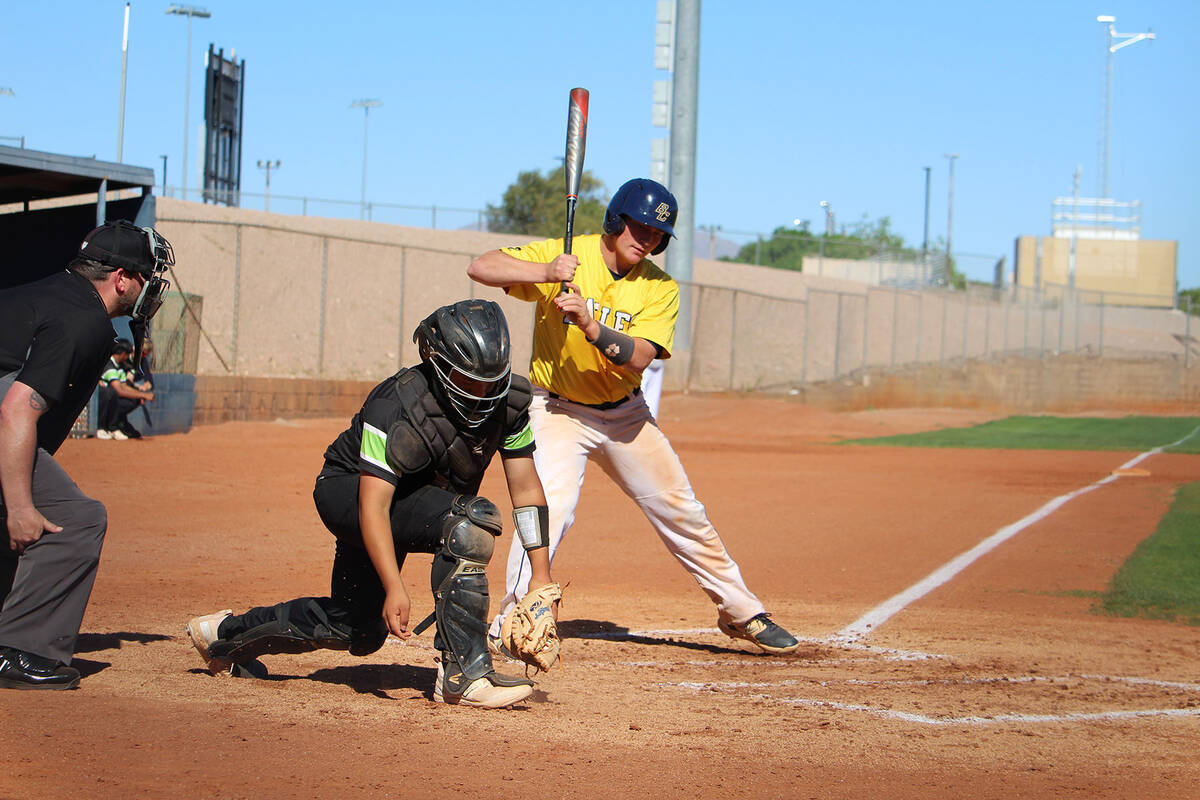 Extending their winning streak to five games, Boulder City High School baseball defeated Clark on April 28 and Cheyenne on May 2.
Defeating Clark 3-1, the Eagles tacked on a pair of insurance runs in the fifth inning to support an already 1-0 lead.
"It was a good win," head coach Denny Crine said. "We needed to play a competitive game and we did."
With hits coming at a premium against the Chargers, senior Dylan Spencer had a monster day at the plate, batting 3 for 3 with a run batted in.
Driving in runs for the Eagles, senior Brayden Cook batted 1 for 3, while junior Ian Aldridge batted 1 for 2.
Lights out on the mound, junior Derek Render picked up the victory, striking out six batters and allowing only three hits.
"Derek has been solid all season," Crine said. "He's a gamer."
Defeating Cheyenne 15-0 in four innings, sophomore Sam Bonar batted 2 for 2 with three RBIs, while senior Isaac Gibson batted 2 for 3 with three RBIs.
Senior Jeremy Spencer batted 2 for 2 with a pair of doubles and RBIs, while senior Kanon Welbourne batted 1 for 3 with two RBIs.
On the mound, Jeremy Spencer picked up the victory, striking out three batters.
Moving forward to regionals, the Eagles await their playoff opponent for Monday's home matchup.
Contact Robert Vendettoli at BCRsports@gmail.com.