Wrestlers to honor memory of coach
January 25, 2017 - 3:02 pm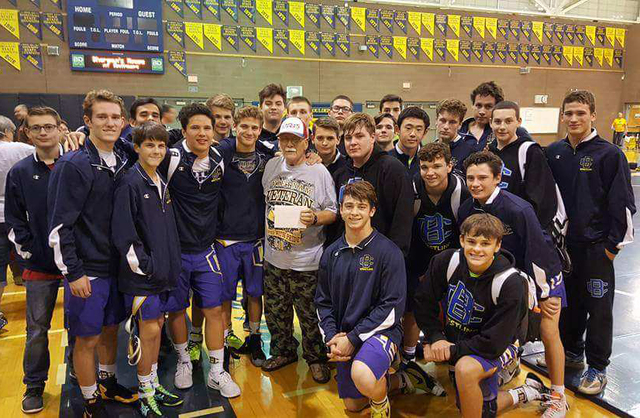 Members of Boulder City High School's wrestling program are paying tribute to Charles "Chuck" Brown, a longtime Boulder City wrestling coach who died Friday at the age of 67.
"The kids really loved Chuck," head coach Jim Cox said. "He's been in their corner since they were little, teaching them the ropes at an early age. He's helped produce many of our talented stars over the years. There's no success in our program without him."
A fixture with the junior Eagles wrestling program, Brown served as a mentor for more than a decade to some of the Eagles' past state champions and current state champion hopefuls.
"Just looking at our program and where it is now, you ask yourself, who hasn't Chuck worked with," Cox said. "It takes time to build a program and a roster full of competitors. Chuck dedicated his time for free in hopes of guiding our guys when they were kids to higher levels. He won't only be missed by us, but by the sport."
Paying their final respects to Brown, the entire team plans to be at his memorial service today at 11 a.m. at The Church of Jesus Christ of Latter-day Saints on Fifth Street across from the school.
— Robert Vendettoli