Wrestlers gain momentum with victories
December 13, 2017 - 3:21 pm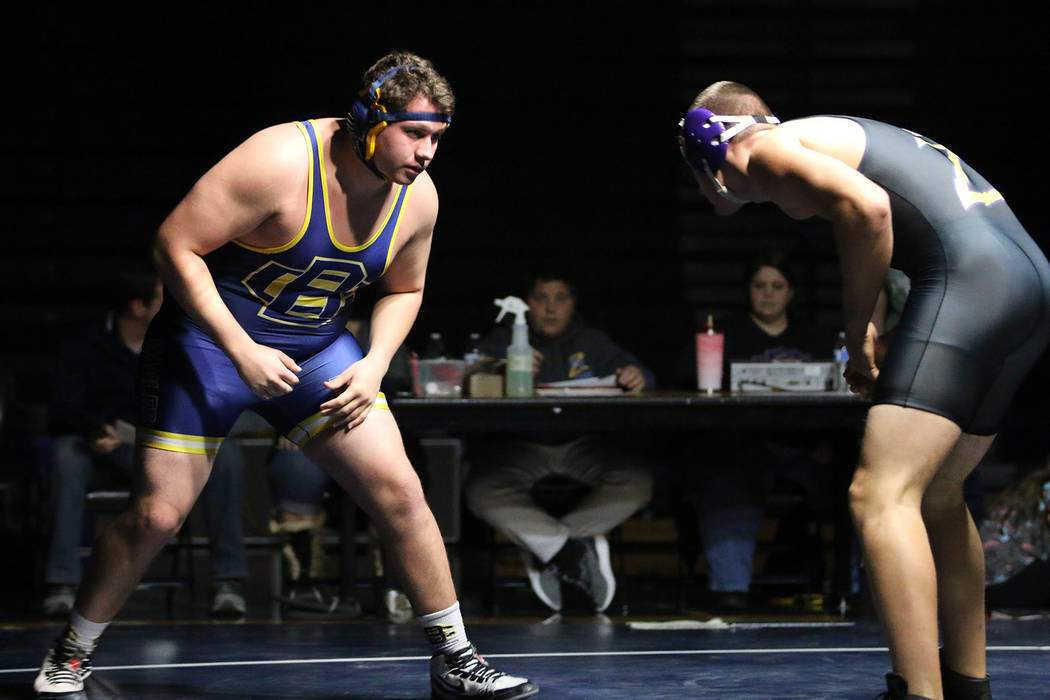 Placing 15th out of 64 programs at the 54th annual Jimmy Hamada La Costa Classic in La Costa, California, Boulder City High School's wrestling team continues to gain momentum.
Battling against premier programs from California and Arizona, head coach Jim Cox was more than pleased with the team's performances, and he foresees future success because of it.
"Anytime you can come out of the Jimmy Hamada Classic with a majority of your guys finishing with winning records, it's a good weekend," Cox said. "Every year the competition here is second to none, and our guys step up to the challenge. This weekend is going to give a lot of our guys confidence moving forward."
Leading the way for the Eagles, junior 160-pound wrestler Jimmy Dunagan placed third with a 8-1 record, while junior 220-pounder Ryan Vanario placed fifth with a 7-2 record.
"I thought I wrestled well this weekend, but there were still situations I need to work on to help build on my success as a wrestler," Dunagan said. "Placing third, though, definitely helps boost my confidence, because it shows me that I can hang with the toughest level of competition."
Doing well individually despite the stiff competition, juniors Thorston Balmer (170 pounds), James Ewell (195 pounds) and Mike Kaposta (275 pounds) each finished 10th with 3-2 records.
Sophomores Curtis Brown (106 pounds) and Ladd Cox (152 pounds) also finished in 10th place with 3-2 records.
"I feel like everyone's doing really well this far in the season," Ladd Cox said. "Everyone is thinking positive thoughts and keeping things light. We are all just trying to improve our thoughts and wrestling day by day."
The Eagles remain unbeaten against Nevada opponents, following a 58-17 victory over 4A Durango and a 56-16 victory over Chaparral on Dec. 6.
Finishing with victories over both opponents were seniors Garrett Leavitt (126 pounds), Zane Dennington (132 pounds), D.J. Reese (138 pounds) and juniors Hayden Moore (145 pounds), Dunagan, Balmer, Vanario and Kaposta.
The Eagles will travel to Dixie, Utah, on Friday for the Dixie Desert Storm Invitational.
"Every day we look to challenge ourselves, whether that's in practice or against the best competition," Jim Cox said. "We're all about getting better right now. This Utah trip will be a good test for the guys."
Contact Robert Vendettoli at BCRsports@gmail.com.
Upcoming games
Friday and Saturday, Dec. 15 and 16, Dixie Desert Storm Invitational in Dixie, Utah, 3 p.m.