Wrestlers claim third at state
February 14, 2018 - 4:38 pm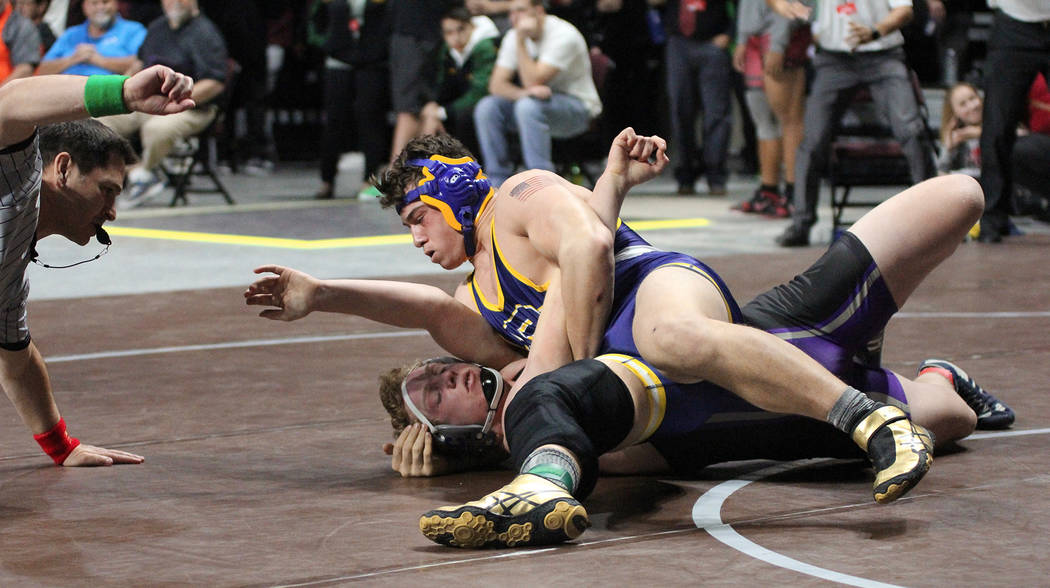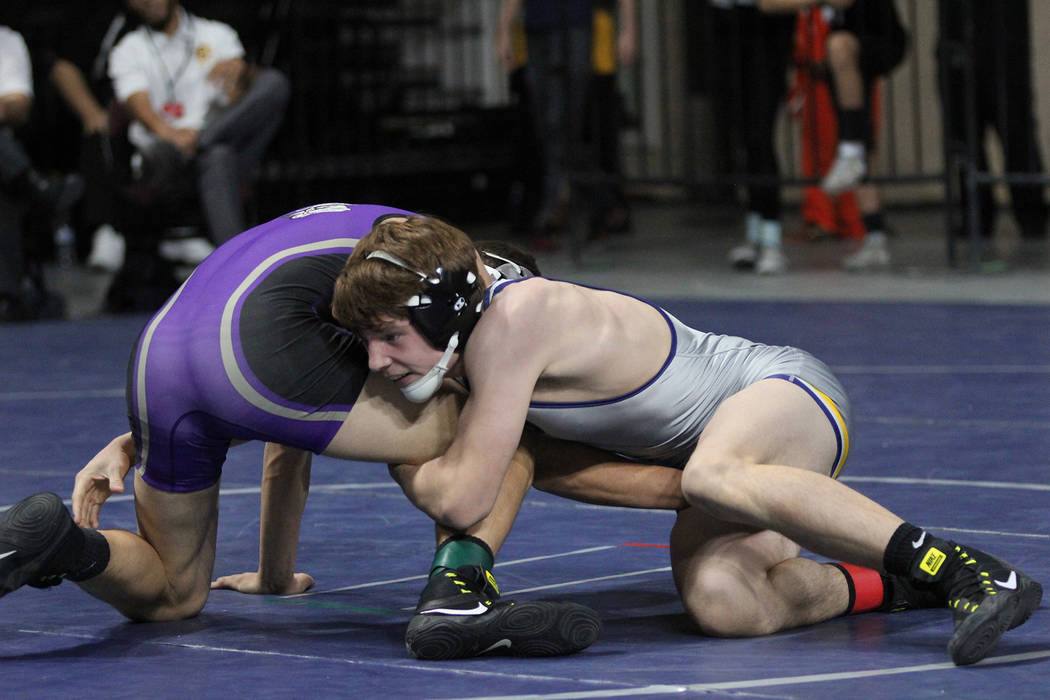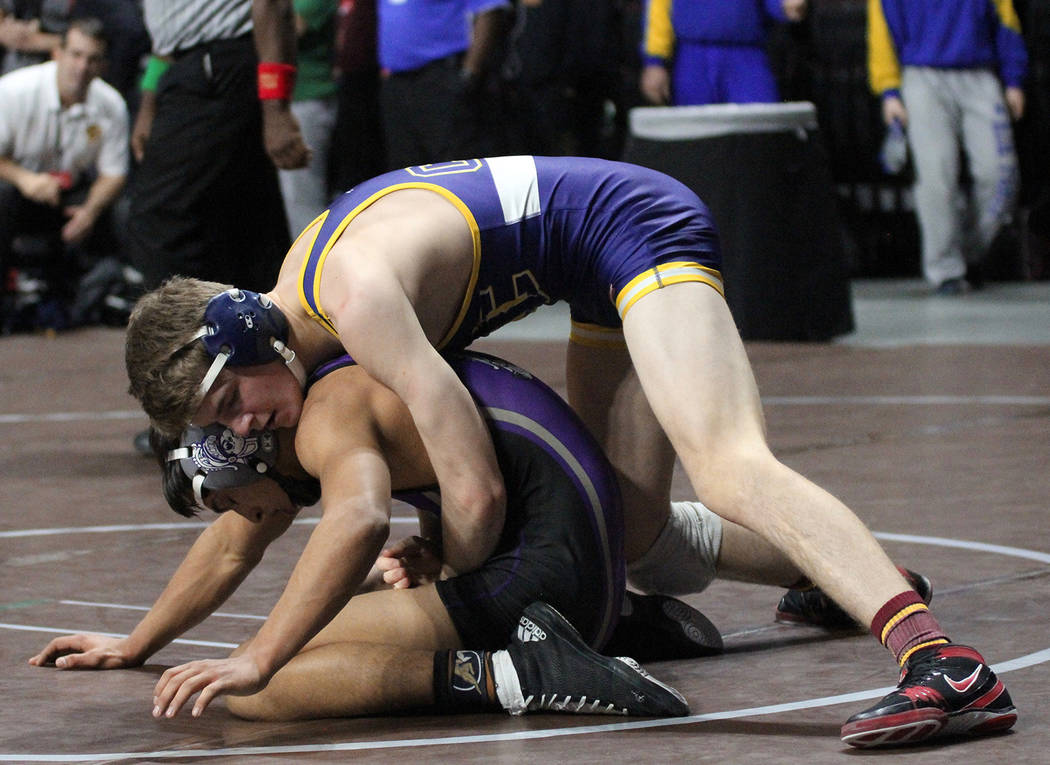 Boulder City High School wrestling team concluded its season with a third-place finish in the 3A state championship meet Friday, Feb. 9, at The Orleans.
Finishing with an overall score of 98, the Eagles finished with three individual state champion runner-ups: senior D.J. Reese (132 pounds), junior Ryan Vanario (195 pounds) and sophomore Ladd Cox (145 pounds).
Northern Nevada challenger Spring Creek dominated the field for an overall team score of 197, while rival Virgin Valley edged out the Eagles for a state runner-up finish with a score of 99.
Falling short of their goal of winning their first team championship since 1986, Vanario also fell short of becoming the Eagles' first individual state champion since Brandon Foster (2013, 195 pounds) after a controversial decision.
Wrestling Spring Creek's Jeff Guthrie in the championship match, Vanario gained position on his opponent early for a takedown in what looked like a successful pin. Failing to gain the referee's whistle, Vanario and Guthrie wrestled to the finish, ending in a 9-8 decision for the Northern Nevada challenger.
"I can say that I was robbed of that match because I had him pinned in the first 11 seconds and the ref didn't call it," Vanario said. "Next year I'm going to make sure the score isn't even close. I'm going to train hard enough to make it a blow-out match."
Finishing as state champion runner-up for the second consecutive season, Reese loss a 7-2 decision to Churchill County's Tommy McCormick, while Cox was pinned by Spring Creek's Anthony Chavez in 3:19.
While Reese graduates having runner-up finishes in the 126- and 132-pound weight divisions, Cox said he is excited to have two more seasons to try to capture a state title.
"Losing in finals will help me learn from my mistakes," Cox said. "It will help me push through all of my challenges by motivating me to do more and enjoy more while I have the time."
Sophomore 106-pound wrestler Curtis Brown placed third for the Eagles, pinning Spring Creek's Jacob Taylor in 1:37.
Senior 126-pound wrestler Zayne Dennington lost a 4-1 decision to Spring Creek's Riley Fuchs, while junior 152-pound wrestler Jimmy Dunagan lost a 8-2 decision to Mojave's Matthew Rodgers, leaving both Eagles in fourth place.
Contact Robert Vendettoli at BCRsports@gmail.com.