Volleyball evens record with win
August 24, 2023 - 6:50 pm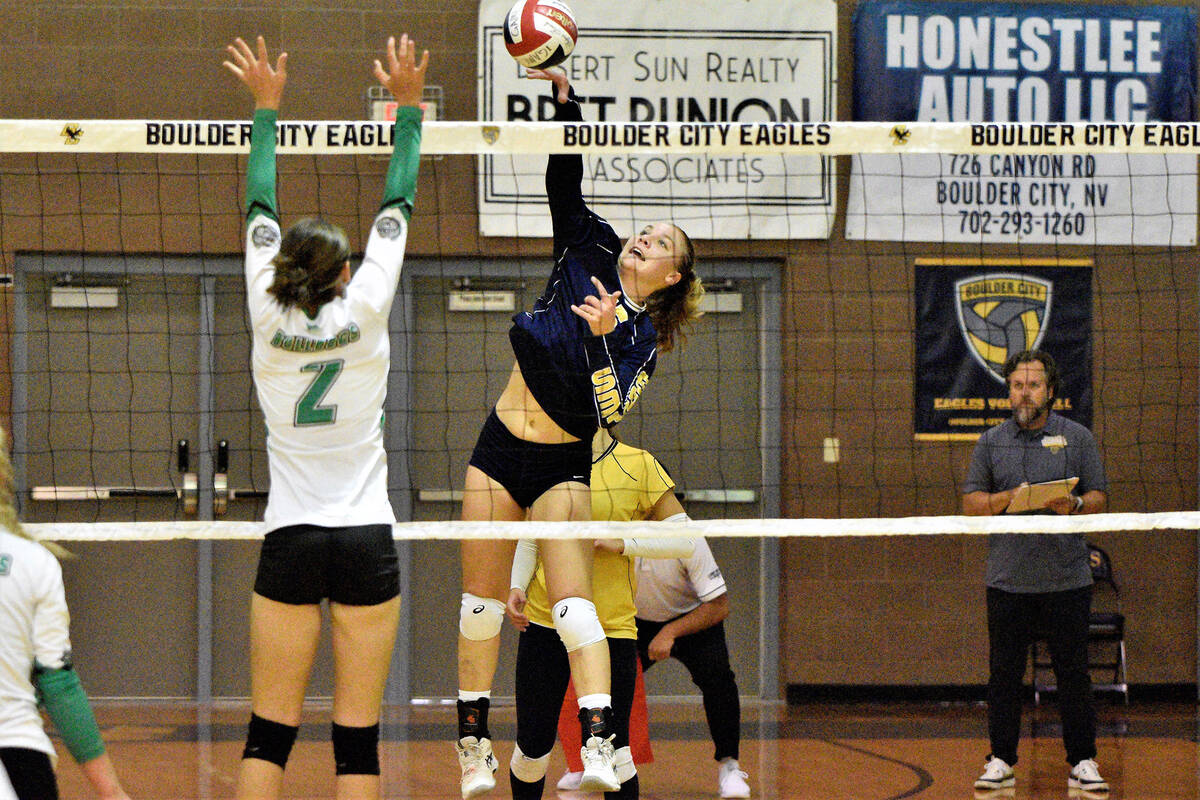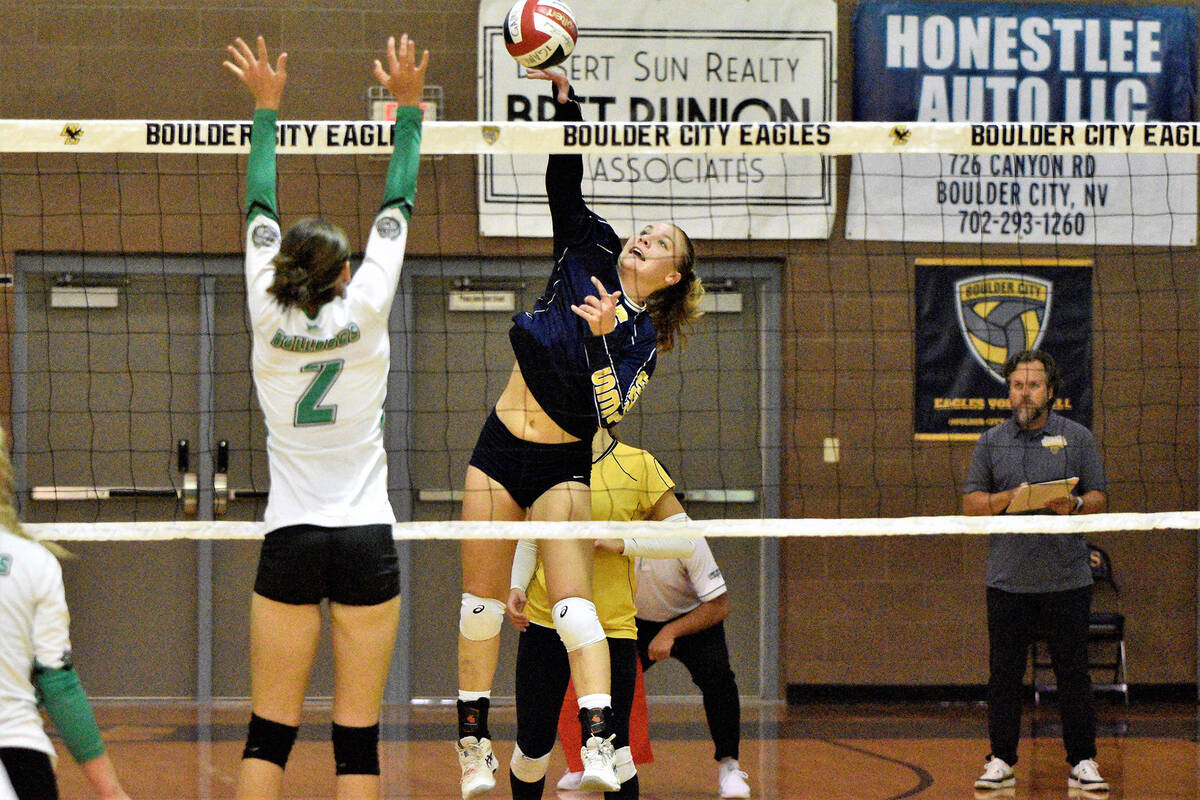 Boulder City High School volleyball is off to a 4-4 start to their season, finishing 3-4 in the highly competitive Las Vegas Invitational over the weekend, followed by a victory over rival Virgin Valley on Aug. 21.
Defeating Virgin Valley 3-0, seniors Aspen Christian and Ava Doane led the way with eight and seven kills respectively, while senior Megan Uszynski added six kills.
Leading the way defensively, senior Jordyn Woodard made 15 digs, while Doane added 10 digs and Uszynski made eight digs.
Junior Lily Mackey dished out 18 assists, while sophomore Delaney Loeslein added 11 assists. Junior Sophia Kelso generated five serving aces.
Playing in the Las Vegas Invitational, the Eagles picked up victories over Spring Valley, Silverado and Sage Creek (CA), while hanging tough with Faith Lutheran, Legacy, Shadow Ridge and Clovis East (CA).
Sitting at .500 on the season, the Eagles will travel to Foothill today, followed by a road game at The Meadows on Monday and home game against Sloan Canyon on Monday.
Girls golf
Boulder City High School girls golf opened their season on Aug. 17 at Casa Blanca Golf Club, giving a few of their athletes a feel for the greens.
Despite fielding an incomplete team, the Lady Eagles were able to get three golfers on the course, highlighted by freshman Makenzie Martorano, who finished in sixth place with a score of 98.
Sophomores Zoe Fox and Rylee Elder finished 17th and 18th with scores of 130 and 132 respectively.
Missing from action was freshman Emmerson Hinds, who figures to be one of the top golfers in the 3A classification, along with returning senior McKenzye Trobiani and junior Lily Boone.
"Emmerson Hinds will contend for the individual state title," head coach Bobby Reese said. "She has played a lot of junior golf and it shows. Makenzie Martorano has also been a very pleasant surprise. She's been working on her game at a younger age as well. They'll both be the low scorers on the team. If we can get two more girls to shoot in the 90's it's going to be interesting to say the least."
Looking to make a push for a state tournament berth, the Eagles will travel today to Mountain Falls Golf Club for their next league match.