Summer soccer camp returns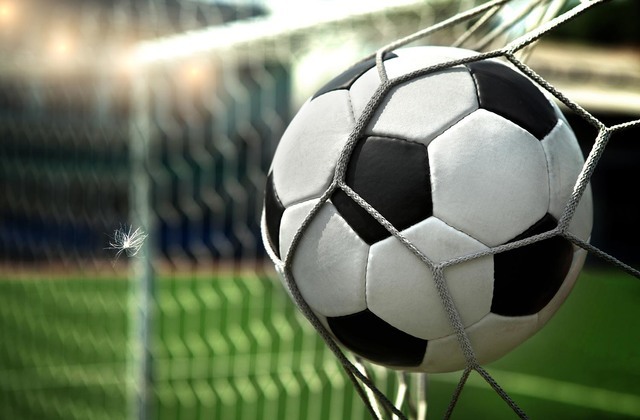 For a seventh consecutive year, Great Britain's Challenger Sports is coming to Boulder City to conduct its annual British Soccer Camp.
Working with Boulder City Parks and Recreation Department, Challenger Sports will host its event Monday through Aug. 12 at Pratte Soccer Fields, 1650 Buchanan Blvd., where participants ranging from ages 3 to 16 will not only get a firsthand look at what soccer has to offer, but the proper training from a variety of coaches.
"With the game of soccer becoming more popular as each year passes in the United States, the British Soccer Camp gives athletes who are both serious and just want to have fun an in-depth look on what the game of soccer is really about," Challenger Sports spokesman Nick Howitt said.
"Like all sports, soccer is about having fun and learning the game. You don't have to be serious athlete or want to be a soccer player when you grow up to enjoy this experience."
With a schedule planned by experienced staff members, the camp with feature a variety of foot skills, technical drills, tactical practices, freestyle soccer, small-sided games and coached scrimmages. All participants will receive a soccer ball, T-shirt, poster and certificate.
The British Soccer Camp designates its First Kicks program for ages 3 to 4 while its Mini Soccer program is for advanced 4- to 5-year-olds. The aim is to teach children an appreciation for the game, as well as for being active.
"The First Kicks program is a great way to show children that it's fun to play outside and be active," Howitt said. "Along with that, this is also their first step into falling in love with the great game of soccer. Our hopes are that, if we teach them young, they'll fall in love with it forever."
Howitt acknowledged that its multi-aged program in which children in age groups 6 to 9 and 10 to 16 interact from 4 to 7 p.m. was perhaps its most important offering.
"At that age, whether you're in elementary school or high school, it's important to learn the correct fundamentals,"
Howitt said. "By mixing the age groups, we have children interacting with each other not only on the field but socially. You get an opportunity to face off against opponents with similar skill sets, both one on one and in a team setting.
This is always my favorite portion of our camp."
Camp fees range from $89 to $140, with an additional $10 late fee as registration heads into its final stage.
More information about the camp and registration is available at challengersports.com.
Contact Robert Vendettoli at BCRsports@gmail.com.