August 15, 2018 - 4:06 pm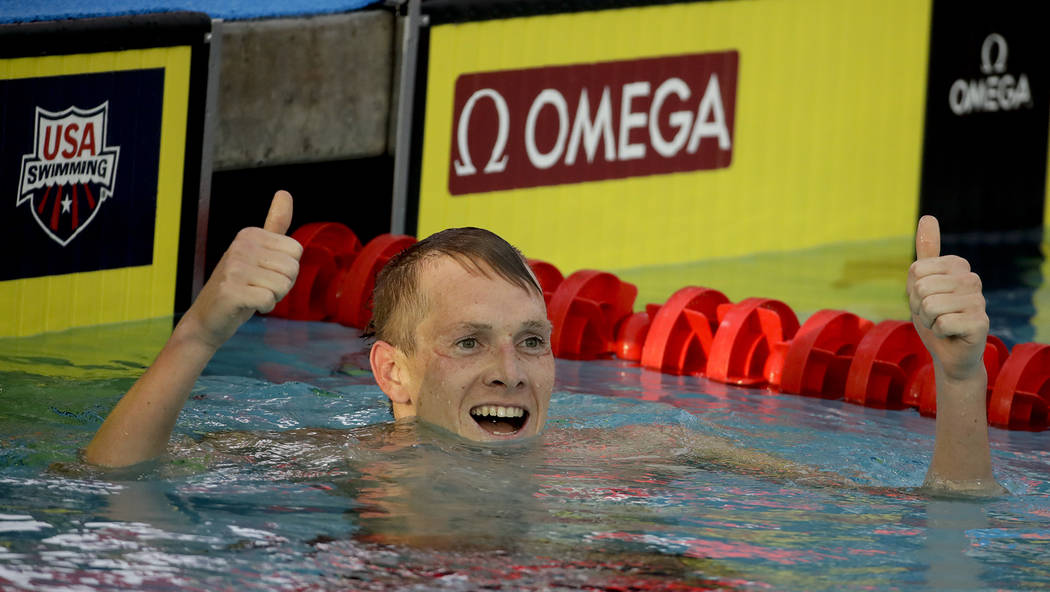 Grothe win gold at Pan Pacific swim meet, makes world team
Zane Grothe, a 2010 graduate of Boulder City High School, earned another gold medal this summer, winning the 800-meter freestyle Aug. 12 with a final time of 7 minutes, 43.74 seconds to set a new Pan Pacific Swimming Championships meet record.
Swimming at the Tokyo Tatsumi International Swimming Center in Tokyo on Aug. 9-14, Grothe broke Australian Grant Hackett's 2002 meet record of 7:44.78.
Improving on his 7:44.57 finish from the Phillips 66 in July, Grothe is now the second-fastest American swimmer of all time in the event, falling just short of Michael McBroom's record time of 7:43.60 set in 2013.
Grothe also took silver in the 1,500 freestyle with a time of 14:48.40 and bronze in the 400 freestyle with a time 3:45.47.
His win in the 800 freestyle qualified him for the 2019 FINA World Championships to be held in Gwangju, South Korea, in July.