Softball standout selected for elite camp
August 17, 2016 - 1:17 pm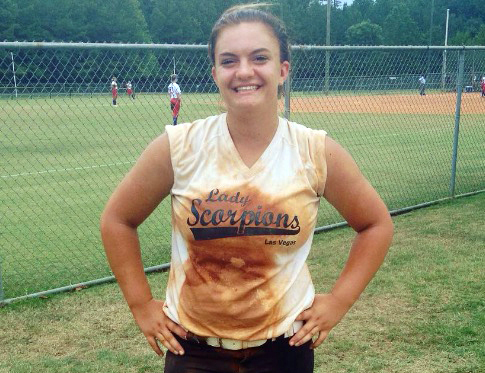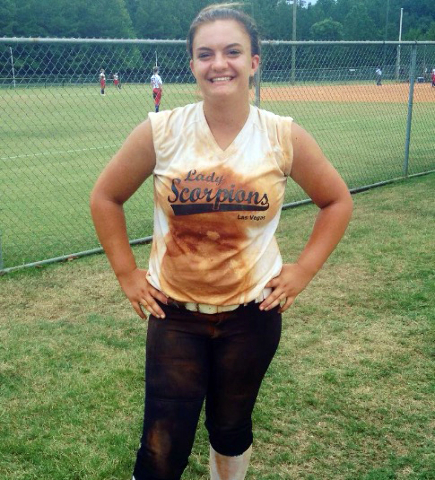 Boulder City High School junior Lily Osman's summer softball journey will take her to Tuscaloosa, Alabama, where she'll participate in the prestigious U.S. Specialty Sports Association Elite Select Camp from Friday through Sunday.
"I am so excited to head up there this week," Osman said. "When my coach told me that he had been contacted by them about me, I couldn't believe it."
A standout with her Las Vegas Lady Scorpions travel softball team, Osman has parlayed a solid sophomore season with the Lady Eagles this past spring into a monster summer campaign, one only worthy of an All-American camp selection.
"I'm really hard on myself when I play, so being invited to this Elite 30 means that all the hard work and time is finally paying off," Osman said. "To be noticed as a top player in the U.S. for the 2018 graduation year is an amazing honor for me. I am excited to work with all the college coaches and be in the presence of all the NPF (National Pro Fastpitch) players that I watch on TV all the time. This is going to be an amazing experience."
A two-day event focused on identifying the top 30 players in each graduation class, the camp will be held during the National Pro Fastpitch Championship Series, where the top players from the classes of 2017 to 2022 will compete to see who will be named a Select 30 All-American.
First- and second-team All-American will be announced on the field at Rhoads Stadium prior to Game 1 of the NPF Championship Series by a selection committee composed of the USA Elite Select, the NPF and the All-American Scouting Network. Those selected All-Americans will be separated into two teams for an end-of-camp All-American game on Sunday.
Coming off a strong performance in her last tournament experience with the Lady Scorpions at the Showcase by the Sea in San Diego on Aug. 5-7, Osman is hopeful to keep her bat hot during the evaluating period.
"I am very happy with what I've done this summer," Osman said. "I have been training a lot and really focusing on my future. The exposure this camp brings is what I'm looking forward to most. I always look for any opportunity where I can be in front of college coaches because it's a learning opportunity and it's a chance for me to be seen and hopefully liked by a coach."
If Osman can duplicate her Showcase by the Sea stat sheet of a .636 batting average with nine runs batted in and three doubles, the Lady Eagles' third baseman should have no problem generating interest.
Contact Robert Vendettoli at BCRsports@gmail.com.