Soccer alliance helps players sharpen skills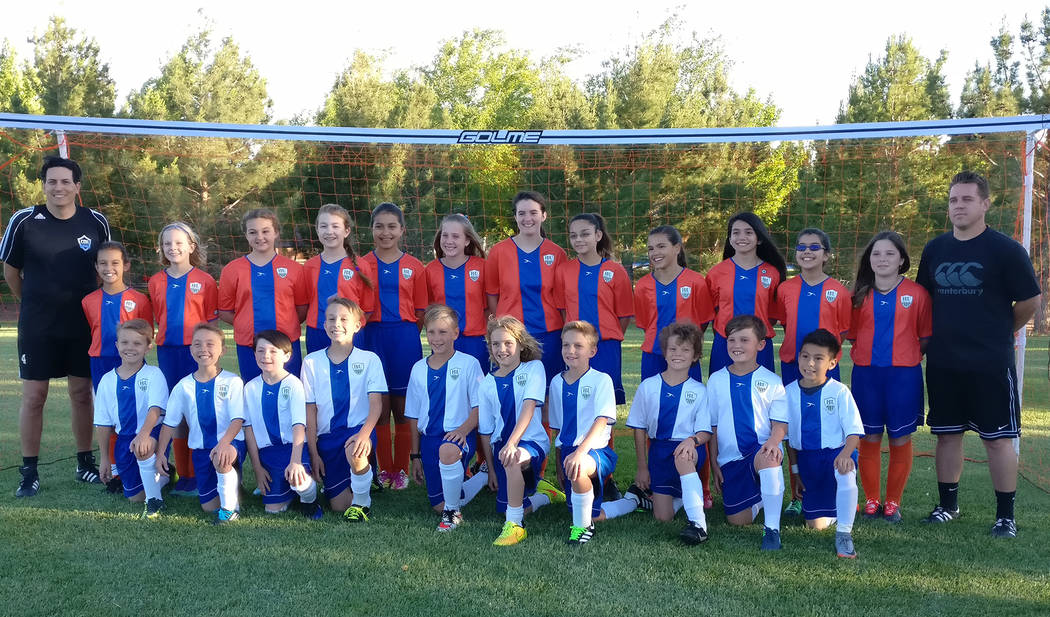 Quickly gaining steam and churning out strong performers, organizers of the BC Alliance boys and girls youth soccer program are hoping to build on their recent success by creating more opportunities for players within the community to play high-quality soccer.
Bypassing the Boulder City recreational leagues, BC Alliance participates in the more competitive Southern Nevada Soccer Association, a recreational league comprised of teams from Southern Highlands and Henderson in hopes of turning today's youth soccer players into future high school stars.
"Anytime you get the opportunity to play against a larger talent pool, you're getting the opportunity to become a better player," boys head coach Jason Larson said. "When you can compete against several different players who all have different styles of play, it keeps you on your toes; you don't get accustomed to playing against the same players. With more competition, there's no choice but to adjust your game and get better."
Heading into their fifth year this August, the boys are looking to add a second team thanks to high participation numbers following the success of the 10-under team that made it to the league's championship semifinals.
Finishing 7-3 during the regular season this past spring, Larson said the organization's plan is to field 11-under and 10-under teams this fall.
"We're looking to expand and with the participation numbers that we've seen, we have no choice but continue to teach the game of soccer and reach as many players as possible," Larson said. "Adding a second team for the boys, we're hopeful to do the same for our girls program."
Coached by Eric Dickensen, the Alliance offered girls soccer for the first time this past season, finishing with a respectable 5-5 record in the 12-under age bracket. Looking to participate at both 13-under and 12-under in the fall, Larson said he hopes the team's fast start will attract more players.
"I can honestly say that the improvement the girls made from the start to end of the season was a big leap," Larson said. "When we got this group, we knew we had to coach them up and get them playing a team style of soccer. Toward the end of the season, we really started to surprise some teams. The girls deserve all the credit for grasping our schemes and improving each week in their first season."
Preaching improvement and team concepts, Larson likens the Alliance program with club teams, except at a recreational league-friendly price.
"When we started the program, we wanted to play a higher level of soccer," Larson said. "We're not your regular recreational team where we just let the players run wild and have a free for all. We work extensively on developing a team style of play, focusing on passing and schemes. We like to feel that we offer a club-level experience without the price tag."
The Alliance will hold open practices in August for the upcoming fall 10-game season, and invites all interested players to get a firsthand look at its program.
"At the Alliance, we're all about coaching, making players better," Larson said. "We want to help develop as many players as possible and help them reach their goals in the game of soccer. Each year we have a great turnout; hopefully, this year we can get even more players out here."
Prospective athletes interested in playing with the Alliance can call Larson at 702-429-8181 to learn more about the program and future practice dates.
Contact Robert Vendettoli at BCRsports@gmail.com.