Smale finds perfect match with St. Ambrose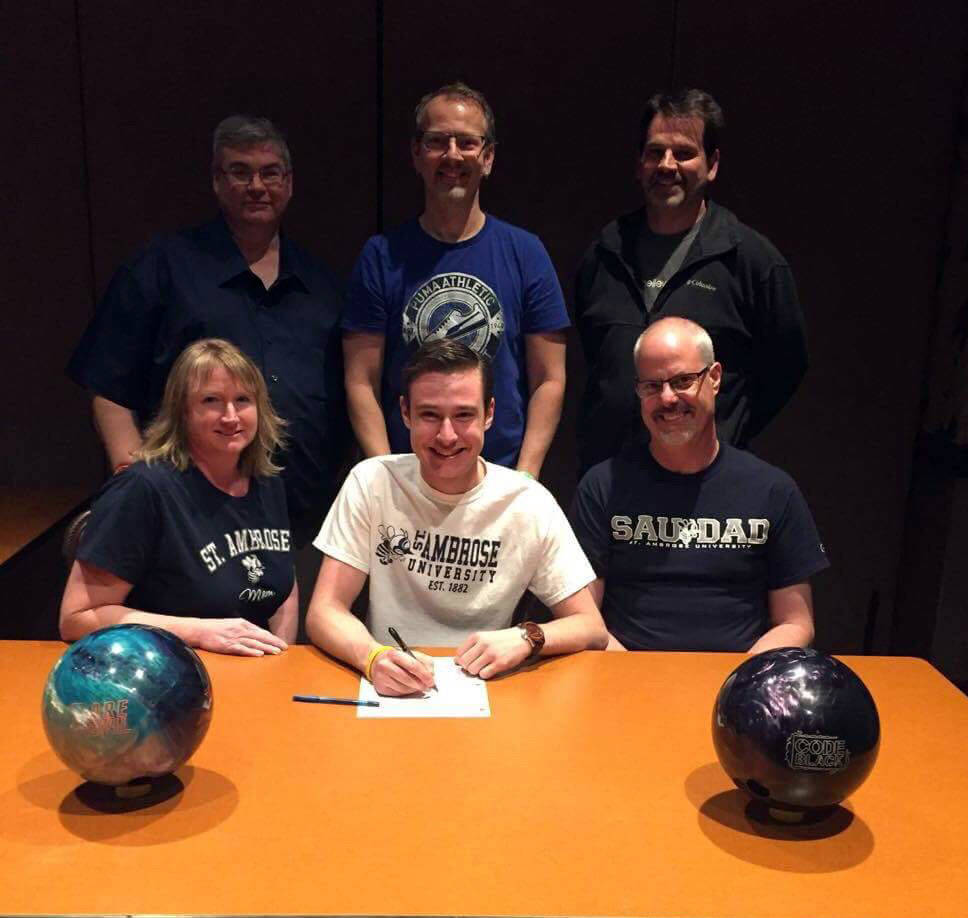 Teagan Smale, who graduated from Boulder City High School in 2016, recently signed a letter of intent to attend St. Ambrose University in Davenport, Iowa, where he will join the school's bowling team.
Smale was a star bowler for the Eagles and helped the boys team win state championships in 2014 and 2016. Additionally, he came in second place in the 2014 state individual championship.
St. Ambrose is currently ranked 19th in the nation by CollegeBowling.com.
"It was a perfect match," he said about the university, bowling coaches and future teammates.
Smale said he heard about the team through his personal bowling coach, William Clark, who said it was a good program. The school also had a graphics design program that interested him.
Smale currently is studying as Oakton Community College in DesPlains, Illinois, so he could practice with Clark and focus on his fundamental bowling skills.
Although Clark lives in Illinois, the two routinely Facetime for their coaching sessions.
"I was not too sure about it at first, but it all clicked. Now he's family. I call him Uncle Will," Smale said.
Smale began bowling when he was 12 or 13 years old. He said he would accompany his father, Don, to Boulder Bowl for his Thursday night league.
"It was so much fun; I learned a lot from them," Teagan Smale said, joking that it included a lot of bad habits that weren't appropriate for a young teen.
Since then, he has honed his bowling skills and has two perfect games under his belt, one at Boulder Bowl and another at Sunset Station.
He said keeping a level head is the most challenging part of the game.
"So many different things can happen from the foul line to strike," he said.
Smale said he constantly adjusts his methods and types of bowling balls he uses based on the amount of oil on the lanes.
"Bowling is very complex; there are a lot of pieces from the foul line to the pins."
Despite the challenges and varying conditions, he said he loves the sport and the opportunity to be "surrounded by good people. It's always a good time when you are with family and friends, sharing some laughs."
The son of Don and Jamie Smale, he will start at St. Ambrose in the fall.
Hali Bernstein Saylor is editor of the Boulder City Review. She can be reached at hsaylor@bouldercityreview.com or at 702-586-9523. Follow @HalisComment on Twitter.