Ski resort filled with 'Mammoth' opportunities for summer fun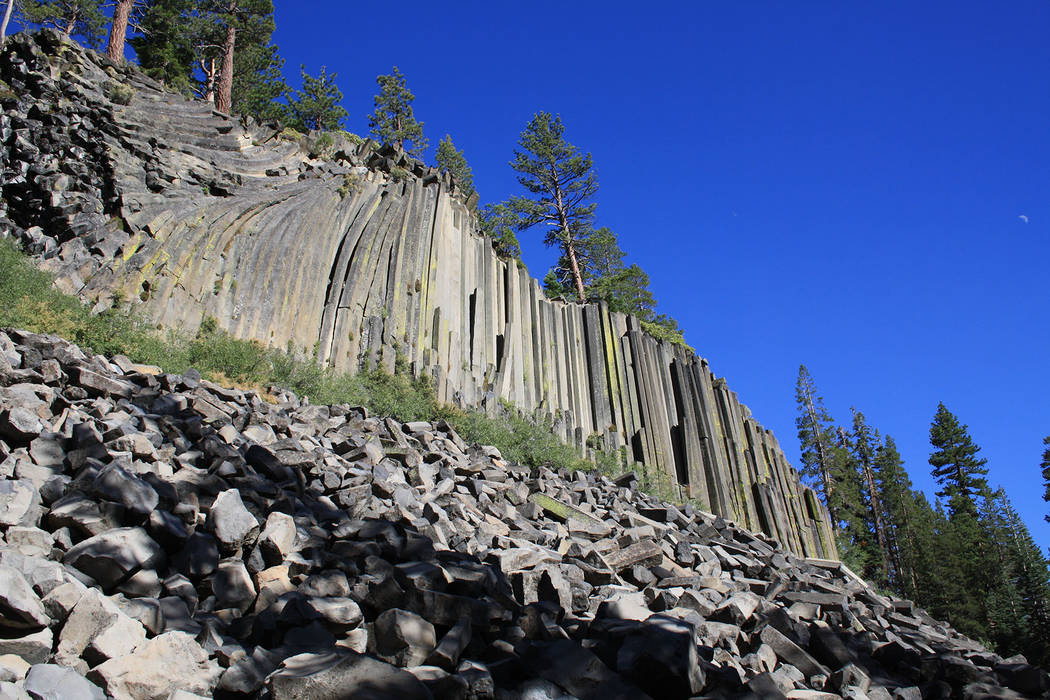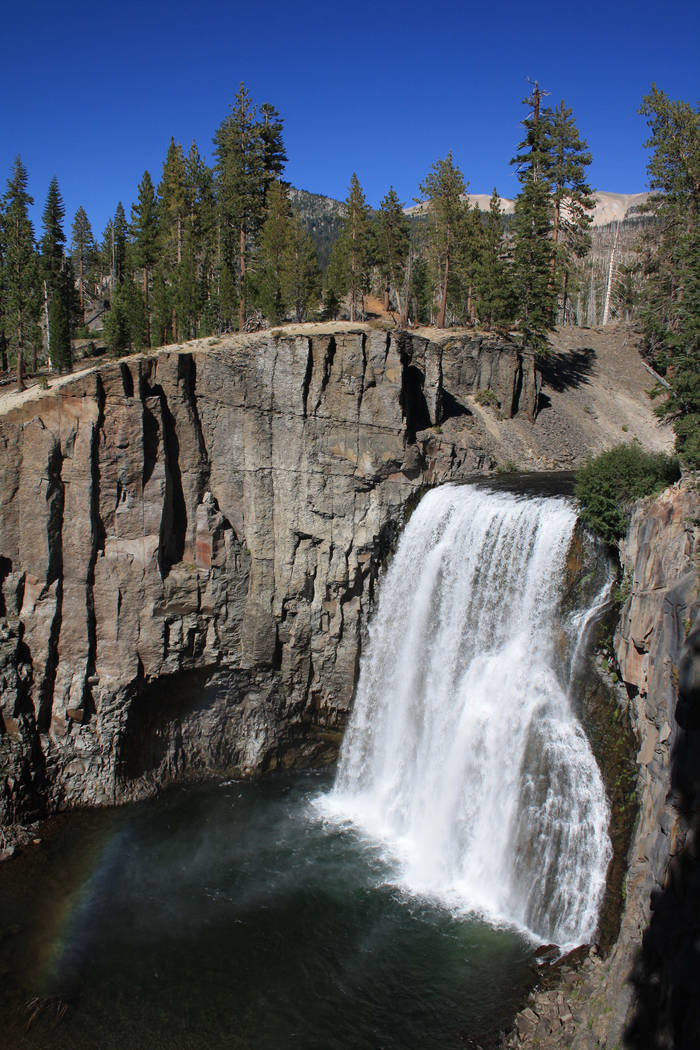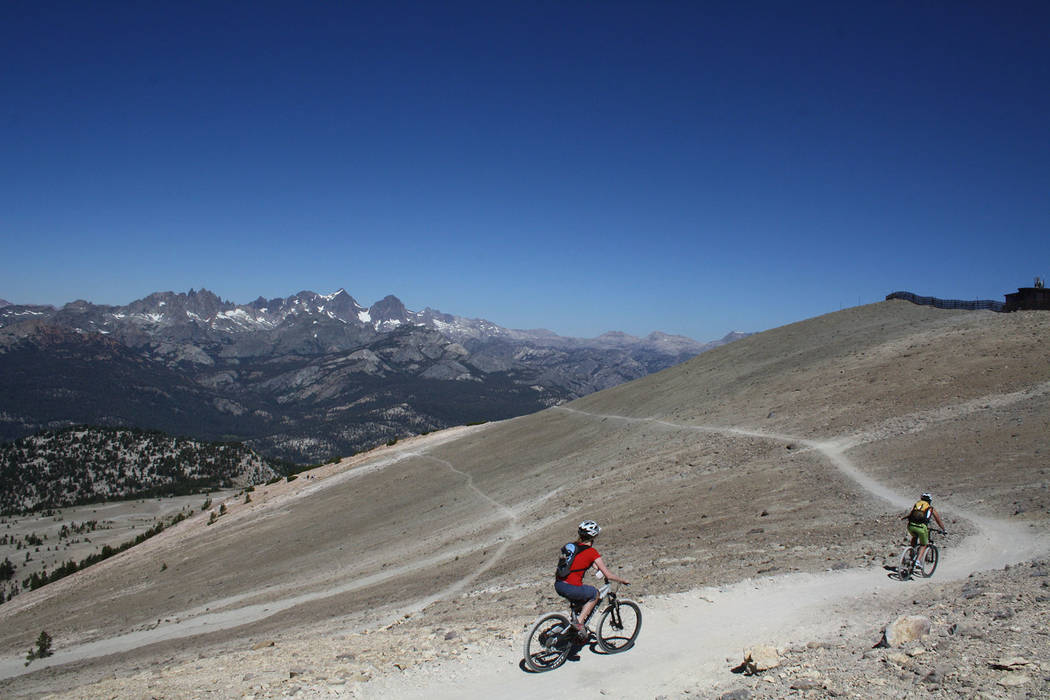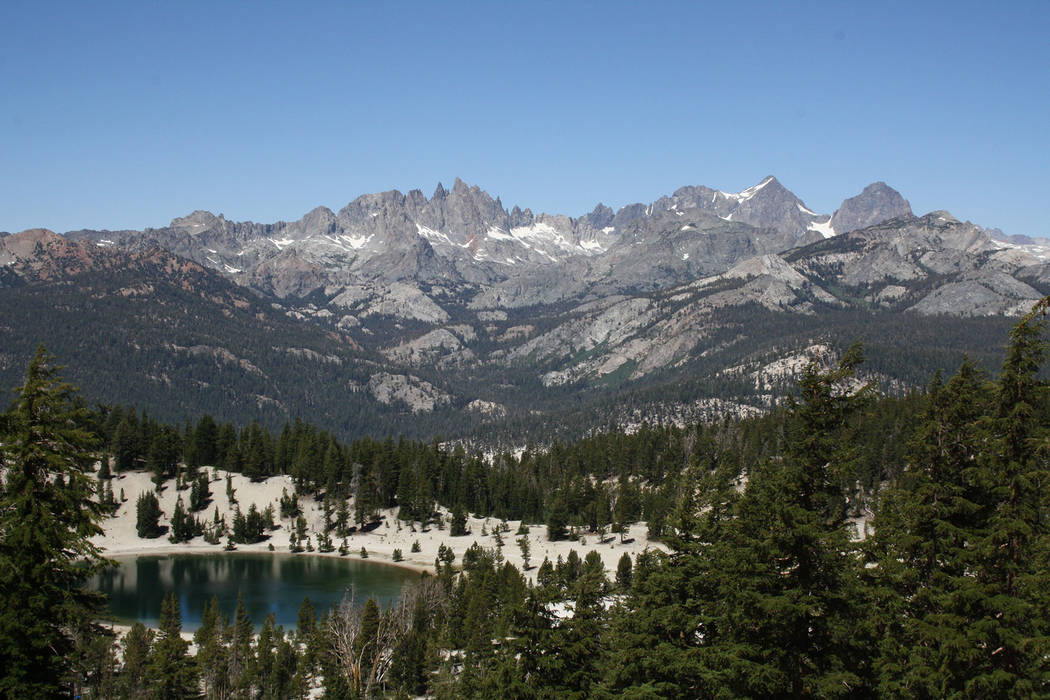 Mammoth Lakes, California, in the Eastern Sierra, is best known as an international winter ski and snowboard resort, but from mid-July through September it transforms into one of the best hiking, mountain biking and outdoor person's paradises in the state. It also offers the bonus of being the best jumping-off place to visit Devils Postpile National Monument, located about 7 miles from town, and an almost unique, must-see destination.
Mammoth enjoys cool summer temperatures, with daytime highs averaging in the low 80s in July and August; at night the mercury retreats into the 50s. This is also the only convenient time of year to head over to Devils Postpile National Monument. The park is usually open only from mid-June through mid-October, depending on the Sierra snowfall. As this time the access road is still closed because of record snowfall, and an opening date has not been announced. Check the park's website before you head that way. When open, Devils Postpile is only accessed through the upper area of Mammoth by a quick shuttle bus.
The monument was set up to preserve a rare columnar basalt formation for which it is named. The "postpile" of symmetrical stone columns standing vertically was created by a volcanic event about 100,000 years ago. It required ideal conditions of mineral composition and slow cooling.
Geologists say if conditions had cooled evenly, all the columns would be hexagonal, but, in fact, some have five, four, seven, or three faces. They're big, — 2 feet to 3½ feet in diameter, and up to 60 feet tall. Volcanic column formations are found several other places in the world, but few are so impressive as this one.
Seeing the Postpile requires only an easy, one-half mile walk from the shuttle stop. But there is much more to see.
The entire monument is scenic, with meadows, hiking trails and waterfalls. It's also a backpacker's crossroads, where the 210-mile John Muir Trail, from Yosemite Valley to Mount Whitney, intersects the famous Pacific Crest Trail. At the general store in Red Meadows, a privately owned rustic resort, you can see the long-mile trekkers stopping to fetch their mail and packages of supplies sent them, by prearrangement, to continue their journeys.
While in the park be sure and time take to hike the 2.6-mile round-trip trail to see Rainbow Falls. On the Middle Fork of the San Joaquin River, these falls are 100 feet high.
Mountain biking and hiking are supreme at Mammoth Mountain and there is terrain for every skill level and age. The mountain features about 80 miles of lift-accessed trails, useful for either activity.
Opening day was June 23, but with limited trails open, because of the heavy snowpack this year. Waiting until at least mid-July affords you some wiggle room.
When the snow clears, head to the Mammoth Mountain Adventure Center. The ideal thing to do from here is head up the mountain via the gondola to a trail called "Off the Top." At 11,053 feet you really are starting high, and it's all a great ride downhill on a good single and double track. Of course, again you must be sure the snowpack has melted first for this trail, so call ahead.
The trail is about 8 miles and affords spectacular views of the Minarets, alpine lakes and pine forests and then ends back at the base of the gondola. There you will most likely cry to your companion "Let's do it again!"
Even if you don't want to mountain bike, you should take the scenic gondola to the top just to enjoy the panoramic view, read the interpretive signs, and get a bite to eat.
For more information contact Mammoth Mountain, Mammoth Lakes at 800-626-6684 or visit www.mammothmountain.com.
Many of Deborah Wall's columns have been compiled in the book "Base Camp Las Vegas, Hiking the Southwestern States." She is also the author of "Great Hikes, a Cerca Country Guide" and a co-author of the book "Access For All, Seeing the Southwest With Limited Mobility." Wall can be reached at Deborabus@aol.com.
Directions
From Las Vegas, take U.S. Highway 95 north for 115 miles to Beatty. Turn right and continue on U.S. 95 north for 52 miles. Turn left onto Nevada Route 266 and drive 45 miles. Turn left on California Route 168 for 38 miles. Turn right onto U.S. Highway 395 north and follow for 53 miles to Mammoth Lakes/Devils Postpile exit. Follow California Route 203 for 3 miles to Mammoth Lakes. (This is just one of several alternate routes.)