Roundup: Girls tennis team's win streak continues
September 12, 2018 - 2:56 pm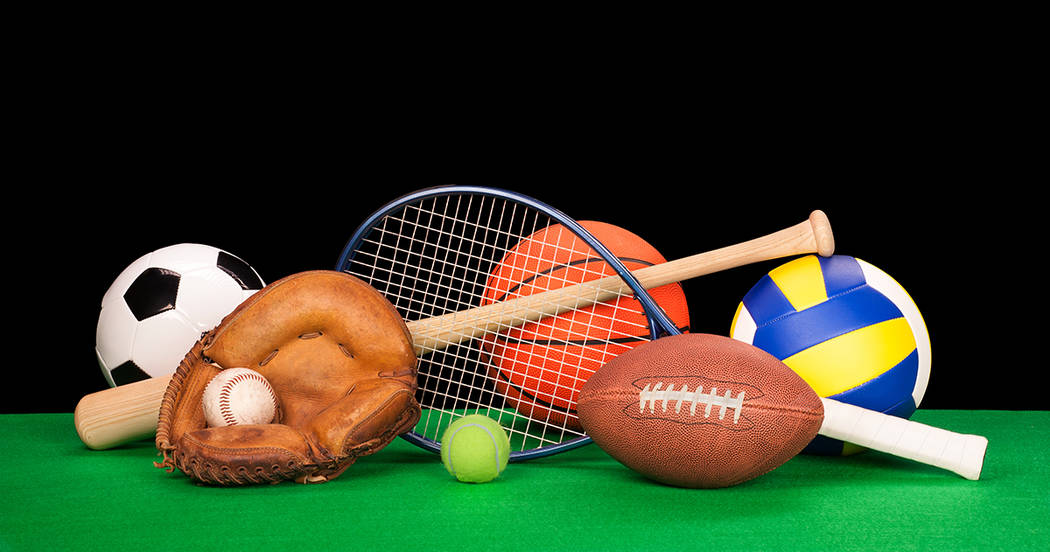 Boulder City High School's girls tennis team won its recent matches, defeating Valley on Sept. 5 and Del Sol on Sept. 6.
Battling down to the wire with Valley, the Lady Eagles pulled ahead late to defeat the Vikings 10-9.
"The match against Valley was a tough match," head coach Jami Pappas said. "We were not on our best game that day because we had several girls who played that were not feeling well but all in all we did what we needed to do to win."
Juniors Tegan Pappas and Eugenia Kryshchuk finished 2-0 in doubles play to remain undefeated this season.
Also finishing 2-0 against the Vikings in doubles play were juniors Sophia Morris and Olivia Leavitt, while freshman Reggi Gibbs finished 1-1 in singles play.
Showing a better effort against Del Sol in their 16-2 victory, senior Olivia Goodfellow finished 3-0 in singles play to fuel the effort.
Junior Katelyn Fox and Gibbs finished 3-0 in doubles play, while senior Heather Patterson and junior Rebecca Mulheron finished 2-0 after coach Pappas switched her doubles lineup up around.
Senior Kali Martin and sophomore Emily Mays also finished 2-0 in doubles.
The Lady Eagles host Chaparral at 2:30 p.m. today, then face 4A Silverado on Friday and Mojave on Monday.
Girls golf
Boulder City High School's girls golf team won its first league match of the season Sept. 5, taking care of Sunrise Mountain at Painted Desert Golf Club.
Leading by a large margin, the Lady Eagles started league play with a team score of 419, well ahead of the second-place finishing Miners (568).
Senior Ryann Reese placed first, shooting a score of 95 on the par-72 course. Placing all three top three finishers, juniors Makaela Perkins and Sydney Krumm finished second and third, respectively, with scores of 104 and 106.
Sophomores Riley Shuman and Alyson Wanigasekera finished tied for fourth with Moapa Valley golfer Patricia Slaughter with scores of 114.
Off for the remainder of the week, results from the Lady Eagles' league match Wednesday at Boulder Creek will appear in next week's issue.
Cross-country
Competing in the Larry Burgess-Las Vegas Invitational at Sunset Park on Saturday, both Boulder City High School cross-country programs showed promise.
"I am happy with the teams' performances on Saturday," head coach Staci Selinger said. "We had some personal bests from Ethan (Porter) and Sophie (Dickerman). It was hot and they all rose to the challenge. We are on track and working hard to reach our season goals. They are running well as a team in practices and that should translate to better team scores each week."
Finishing fifth out of seven programs, junior Audrey Selinger (21:41) and sophomore Sophie Dickerman (22:03.9) led the way for the Lady Eagles, finishing 14th and 15th, respectively.
Placing 18th on the day in the small school race, freshman Mary Henderson finished with a time of 22:45.2.
Senior Geri Wachtel (26:48.5) and junior Sarah Oberweis (26:48.9) finished 36th and 37th, respectively, out of 59 competitors.
Sophomore Ethan Porter (17:34.8) placed 16th to help the Eagles finish sixth out of 11 programs.
Finishing in the top half of the pack, junior Justice Tilman (19:26.7) finished 33rd out of 89 competitors, while sophomore Sean White (20:19.8) finished 43rd. Junior Rome Peregrino (21:38.8) and freshman Kiefer Reinhart (22:25.1) finished 62nd and 66th, respectively.
Boulder City will host a home meet today against rivals Moapa Valley and Virgin Valley.
Girls volleyball
Boulder City High School's girls volleyball team dropped a preseason contest 3-0 to 4A Rancho on Sept. 6.
Losing 25-17, 25-12, 25-23, the Lady Eagles end their preseason slate with a 8-4 record, waiting for league play.
Shining despite the loss, sophomore Kamry Bailey generated 10 digs and nine kills, while junior Reagan Herr rallied six kills.
Senior Setia Cox and sophomore Kelsi Robinson each had four kills for the Lady Eagles, while sophomore Ava Wright dished out 22 assists.
Kelsi Robinson also had four blocks on defense, while Wright and freshman Zoey Robinson each had five digs.
The Lady Eagles will host rival Moapa Valley on Monday.
Girls soccer
The girls soccer team from Boulder City High School was unable to stop the offensive attack of SLAM Academy on Sept. 6, falling to the Bulls 7-3 to drop to 0-2 on the season.
Trying to keep pace, sophomore Sophia Legat scored a pair of goals for the Lady Eagles, while junior Madison Manns added a goal.
Juniors Makenna Arboreen, Trinity Oeland and Erin Taggard each added an assist for the Lady Eagles.
Megan Larocque led all players with four goals in the winning effort for Slam Academy.
The Lady Eagles look to clean up their defensive mistakes Monday when they host rival Virgin Valley.
Boy soccer
Unable to hold onto an early lead, Boulder City High School boys soccer team fell 4-3 to SLAM Academy on Sept. 6.
After holding a 2-0 lead, the Bulls outscored the Eagles 4-1 for the remainder of the game, handing the Eagles their third consecutive loss of the preseason.
Seniors Christian Long and Tre Hershey each scored goals, while junior Adam Romanov added another.
Dishing out assists were sophomores Julian Balmer and Adam Leavitt, who each had one.
The Eagles travel to rival Virgin Valley on Monday for their first league contest of the season.
Contact Robert Vendettoli at BCRsports@gmail.com.
Volleyball
Monday, Sept. 17, vs. Moapa Valley, 5 p.m. junior varsity and freshmen; 6 p.m. varsity
Girls Tennis
Today, Sept. 13, at Chaparral, 3 p.m., varsity
Friday, Sept. 14, vs. Silverado, 3 p.m. varsity
Monday, Sept. 17, vs. Mojave, 3 p.m. varsity
Boys Soccer
Monday, Sept. 17, at Virgin Valley, 3 p.m. varsity; 4:30 p.m. junior varsity
Girls Soccer
Monday, Sept. 17, vs. Virgin Valley, 3 p.m. varsity, 4:30 p.m. junior varsity
Boys Cross-country
Today, Sept. 13, Sunrise League meet at Hemenway Valley Park, 4:30 p.m.
Girls Cross-country
Today, Sept. 13, Sunrise League meet at Hemenway Valley Park, 4:30 p.m.
Girls Golf
Monday, Sept. 17, vs. Green Valley at Boulder City Golf Course, 3:30 p.m. varsity