Roundup: Girls fall to Meadows in final tennis match
October 24, 2018 - 6:00 pm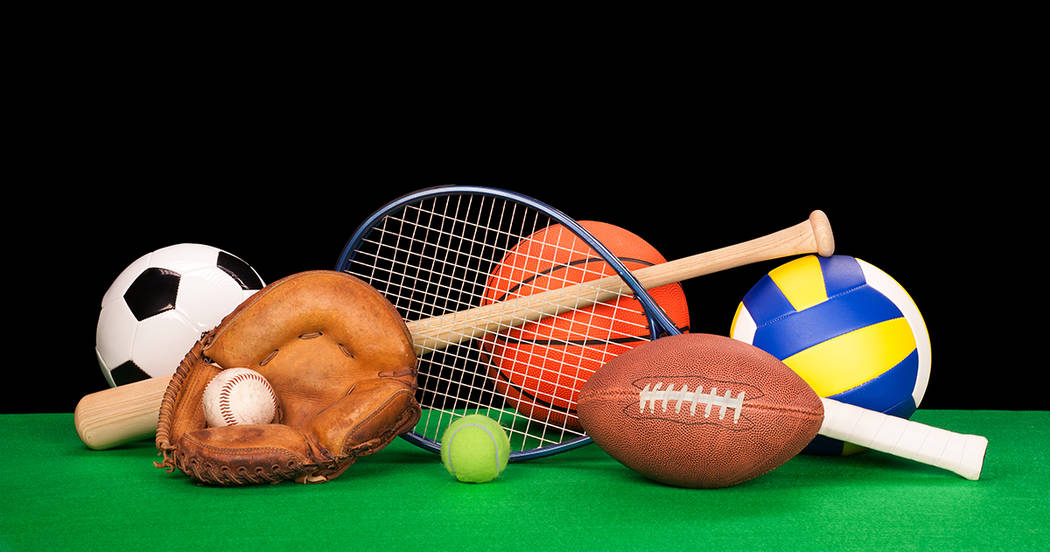 The Boulder City High School girls tennis team finished as the 3A state runner-up Friday, Oct. 19, at the Tahoe Donner Tennis Center in Truckee, California, after an 11-4 defeat by The Meadows but saw success individually Saturday, Oct. 20, as junior Olivia Mikkelson won her second consecutive state title.
"We had another amazing season," head coach Jami Pappas said. "It was competitive tennis up in Truckee; the girls brought their A game. Unfortunately, we were not able to win this year, but I am looking forward to next year, as most of the players are returning. We gave it our all, and that's all you can do. We will take runner-up with the goal of state champions next year."
Falling to the Mustangs for a third time this season, the Lady Eagles (17-3) shook up their lineup at state but were still unsuccessful in their attempt to knock off the three-time defending state champions.
Moving to doubles, Mikkelson teamed with junior Sophia Morris to finish 3-0 on the day, while the duo of senior Olivia Goodfellow and junior Olivia Leavitt finished 1-2.
Finding success in the semifinals against Northern host Truckee, the Lady Eagles cruised to a 16-2 victory.
In singles play, Mikkelson and Goodfellow finished 3-0, while juniors Tegan Pappas and Eugenia Kryshchuk finished 3-0 in doubles play.
Leavitt and Morris also finished 3-0 in doubles, while senior Natalie Bowman and junior Katelyn Fox finished 2-0.
Finding success individually in Reno, Mikkelson defeated The Meadows' Lindsey Hofflander in a rematch of last year's final. Coming from behind for the victory, Mikkelson rebounded from dropping the first match to win 4-6, 6-1, 7-5.
In doubles play, Fox and Bowman defeated Shayna Indyg and Claire Strimling from The Meadows in the third-place match, 6-0, 6-4.
Girls soccer
Boulder City High School lost a nail-bitter to Sunrise Mountain on Monday, 5-4, after breaking down defensively.
Despite holding an early 3-1 lead, the Lady Eagles (4-8) were outscored significantly in the latter portion of the match.
Junior Makenna Arboreen scored a pair of goals, while junior Madison Manns and freshman Quincy Gibson each scored a goal. Manns also assisted on a goal against the Miners.
The season wraps up Wednesday, Oct. 24, at home against Moapa Valley with senior night.
Boys soccer
Keeping pace early on with Sunrise Mountain, Boulder City High School dropped a league contest Monday, Oct. 22, to the Miners, 6-2.
With Boulder City trailing a respectable 3-2 midway through the outing, the Miners exploded for three late goals to rout the Eagles (5-9).
Sophomore Julian Balmer scored a goal and later assisted junior Jacob Sanford's goal.
The Eagles concluding their season Wednesday, Oct. 24, on the road against Moapa Valley.
Girls volleyball
Remaining undefeated in 3A Sunrise League play, Boulder City High School swept Virgin Valley and Chaparral, 3-0.
In the rout of the Cowboys on Monday,, Oct. 22, 25-15, 25-10, 25-8, sophomore Kamry Bailey led the charge offensively for the Lady Eagles (32-6) with 10 kills, while sophomore Sierra Orton added seven kills.
Bailey added four aces and four digs, while sophomore Ava Wright supplied 25 assists.
Sophomore Rachel Krumm added seven aces, while sophomore Kelsi Robinson blocked a pair of shots.
Routing rival Virgin Valley 25-13, 25-9, 25-11 on Oct. 18, the Lady Eagles were led by Orton with nine kills, while senior Setia Cox added eight kills.
Dishing out 27 assists with eight aces, Wright also got Krumm (seven kills) and Bailey (six kills) involved offensively.
On defense, freshman Zoey Robinson tallied 11 digs and Krumm added five. Orton added three blocked shots.
The girls wrap up the regular season with senior night Wednesday, Oct. 24, against Sky Pointe.
Volleyball
Tuesday, Oct. 30, Southern Region playoffs, TBA
Boys cross-country
Friday, Oct. 26, Southern Region championships at Veterans' Memorial Park, 1:20 p.m.
Girls cross-country
Friday, Oct. 26, Southern Region championships at Veterans' Memorial Park, 12:15 p.m.