Roe signs with Western New Mexico
November 15, 2017 - 4:21 pm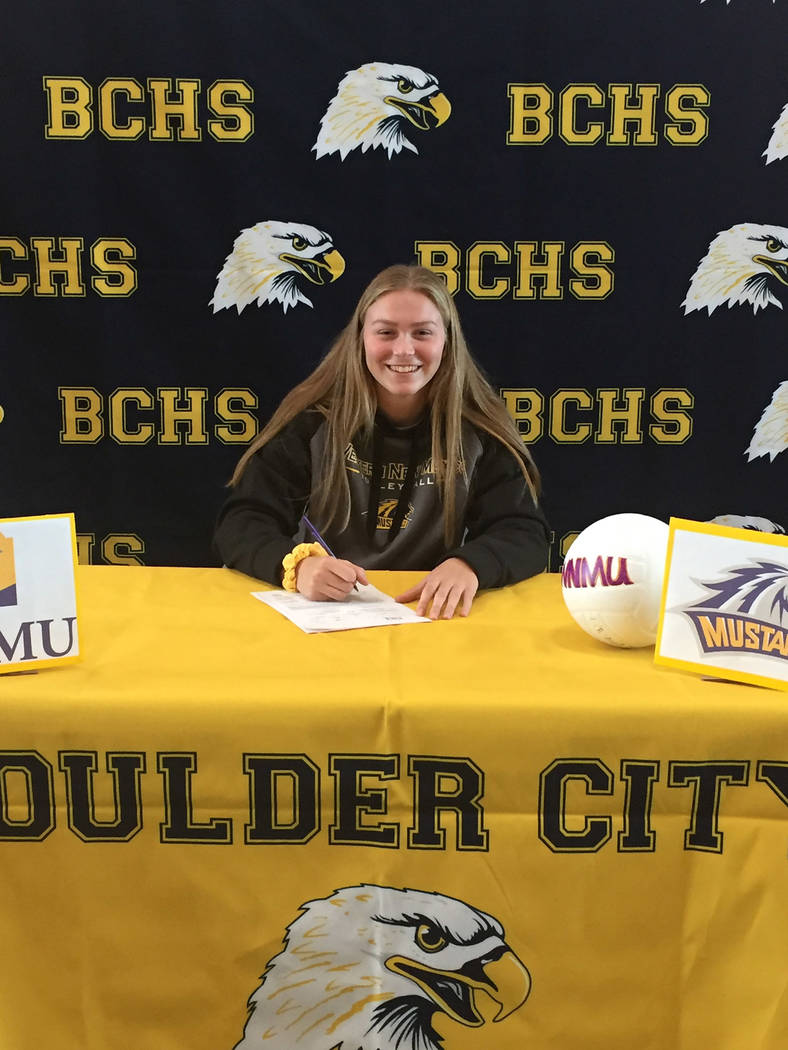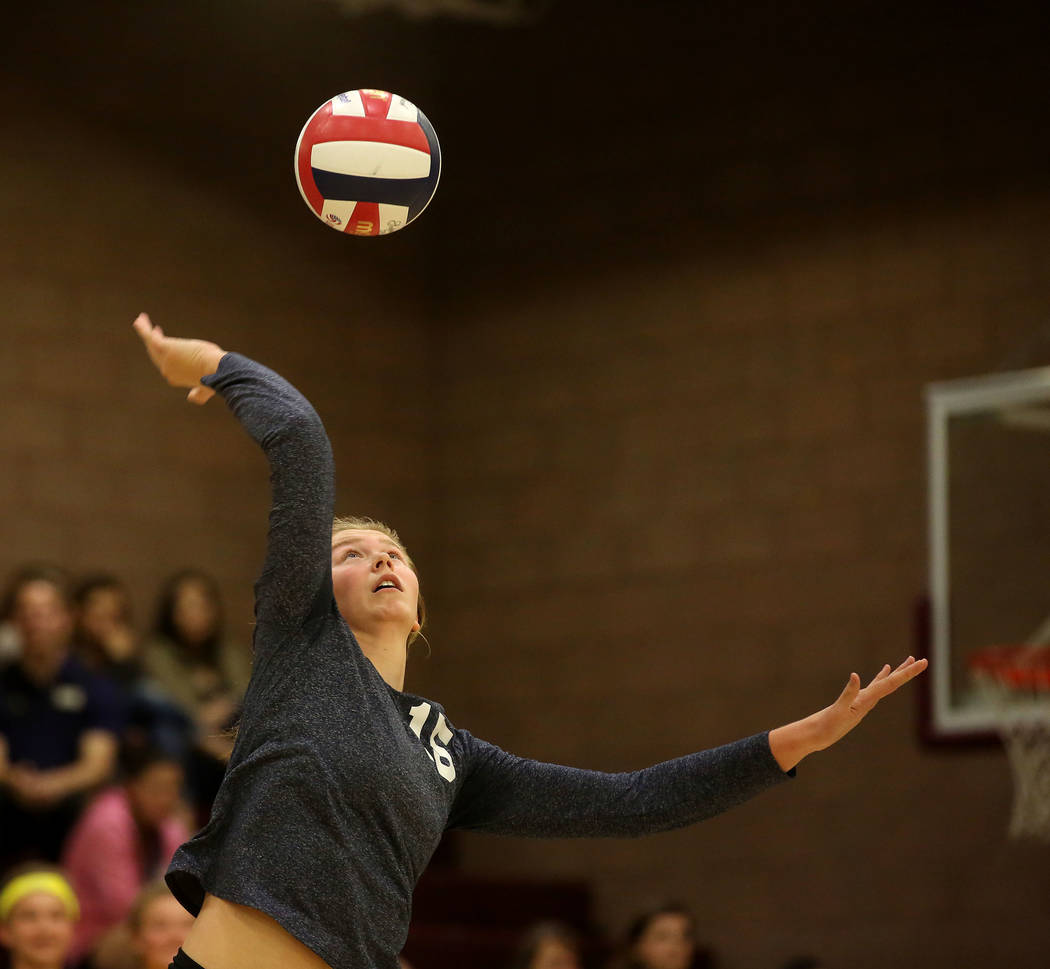 A small-town girl at heart, Boulder City High School senior girls volleyball standout Maggie Roe stuck to her roots when making her collegiate decision, signing her national letter of intent with Division II program Western New Mexico on Nov. 8.
Looking past potential greener pastures at the Division I level, Roe said she fell in love with Silver City, New Mexico, that has a population of 10,172. It gave the her a sense of comfort when she visited.
"The first thing I thought about when we visited the town and campus is this just feels right, this feels like home," Roe said. "I had a wonderful time during my visit and felt like this was the right opportunity for me."
Visiting Western New Mexico in April, Roe was enthusiastic from the start, pledging her verbal commitment to the Mustangs at the end of her trip. Keeping her options open throughout the summer, Roe never wavered on what mattered most to her.
"We looked at a lot of schools, but nothing felt right to me like Western New Mexico did," she said. "I loved the atmosphere there, the school. It was very community-based. I'm excited to call it home for the next four years."
Playing club volleyball with the Vegas Aces during the spring, Roe drew the attention of several college recruiters on the West Coast, including San Diego State. Settling more on the right fit instead of prestige, she said the decision came easily.
"As a mother I couldn't be prouder of Maggie for her decision," said Cherise Hinman, who also served as Roe's head coach at BCHS. "A lot of athletes get caught up in the hype and feel like they need to go Division I. Not Maggie, though. She made her decision off of what she wanted most and where she thought she'd fit best. I completely agreed."
While Roe found the right town and atmosphere to spend her next four years, the Mustangs might have found the gem of their recruiting class in Roe, who was named an All-America honorable mention selection by the American Volleyball Coaches Association for her efforts in guiding the Lady Eagles to their first 3A state championship since 1989.
"It was a really nice moment to see Maggie get honored because, not only as a mother but a coach, you see how much hard work she puts in," Hinman said. "There's a stigma in our state that comes when you play in the 3A that you may not be as good as some of the players from larger schools. Regardless, who you are or where you play, talented individuals should be recognized for their hard work and accomplishments."
Playing above and beyond during her senior season, Roe, who was a four-year member of the Lady Eagles, stepped up her performance even by the lofty standards she had previously set, leading the team in kills (494), digs (276) serving aces (139) and blocked shots (77). She finished second on the team in assists, with 273, to primary ballhandler freshman Ava Wright (657).
Playing all over the court and taking on the responsibility of playing multiple roles for the Lady Eagles this past season, Roe's senior year will help her transition quickly to the collegiate level, Hinman said.
"We put her in a position this season, not only to help us get better as a team, but her as a player," Hinman said. "We wanted her to get more comfortable setting and put her in spots where she might play in college. Like any athlete heading to college, there will be a transition period, but I have confidence she'll figure it out."
Playing up in age since she was in middle school, Roe quickly transitioned into one of the Lady Eagles' top players as a freshman. Hopeful for a similar transition at the collegiate level, Roe is determined to help contribute early however she can.
"I don't really have any personal goals," Roe said. "I just want to be a team player and help us win games however my coach wants me to. I want to come in as an unselfish player and continue to get better each day, while hopefully making my teammates better."
Contact Robert Vendettoli at BCRsports@gmail.com