Rock Spring trail blends nature, history
December 6, 2017 - 4:02 pm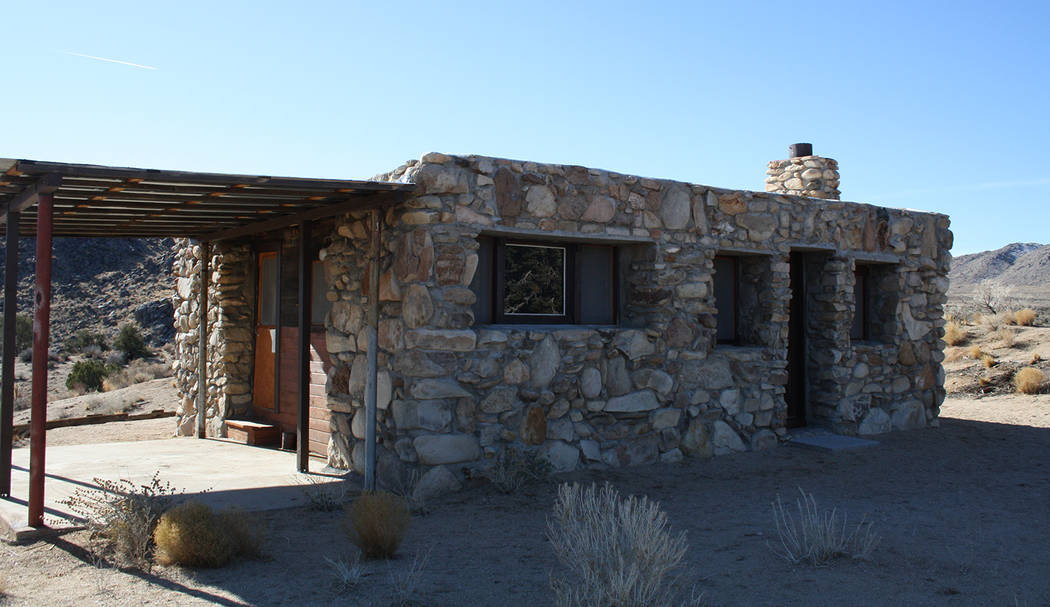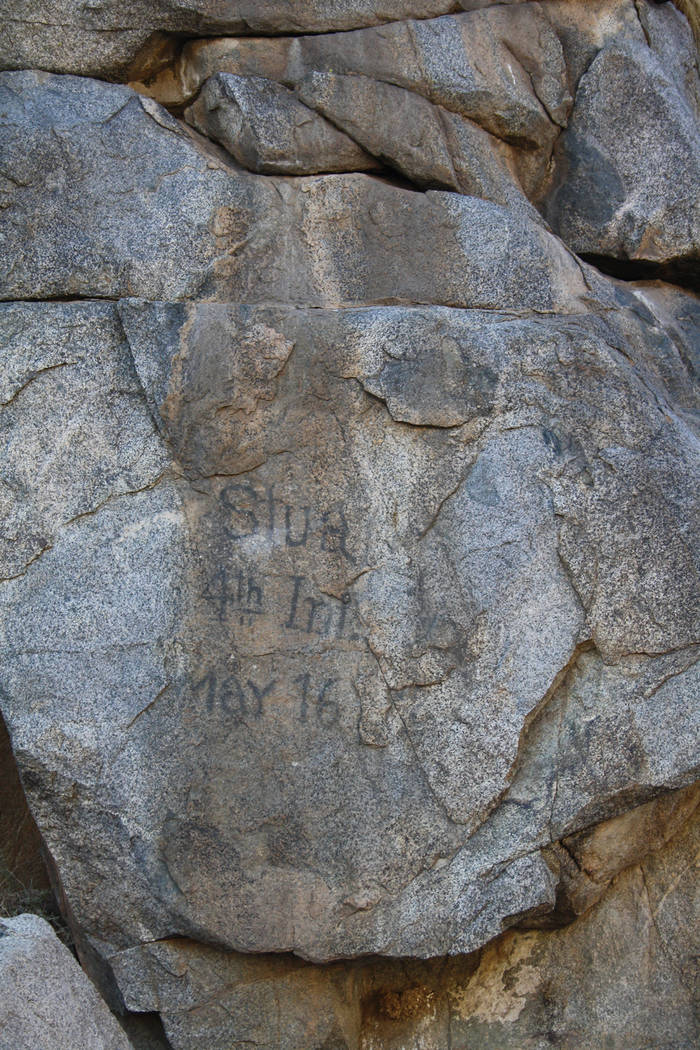 Each day of our region's short and mild winter is a little treasure to be invested for maximum return. A good place to invest it is in the Rock Spring Loop Trail on the Mojave National Preserve. It's a short hike packed with natural and historic interest. You will see American Indian petroglyphs, the site of a 19th century Army post built to protect the famous old Mojave Road, a former mill site, a charming stone house with its own interesting history and the spring itself — the likely reason all the historic features are here.
The Mojave National Preserve lies in California just south of the Nevada border, so the Rock Spring trailhead is only a couple hours drive from Las Vegas. The trail's interesting variety and brevity makes it an especially friendly one for easily bored older children, but it's good for most ages and abilities, as long as they can handle the 1-mile distance and some uneven rocky terrain. Dress for weather about 10-15 degrees cooler than whatever is predicted for Las Vegas on the same day, for the trailhead lies at 4,898 feet elevation. From the trailhead pass through the hiker's gate, and in just a minute or so you'll be at the Rock House.
Homesteader Bert G. Smith built the house in 1929, moving to this area in hopes the clean desert air would be healthy for his lungs,damaged by poisonous gas in World War I. It worked; he lived there for 25 years, and passed away in a rest home in 1967. In the 1980s artist Carl Faber lived and painted at the Rock House. No one lives here now.
From the west side of the house, pick up and follow the trail south; it will soon turn east. On your left you will see the remains of an old mill that operated in the 1930s. The trail soon passes through another hiker's gate and then down the side of a narrow canyon, onto a natural bench above a wide sandy wash.
This was where the Army operated Camp Rock Springs from 1866 through early 1868. It was one of many small posts along the Mojave Road in Arizona Territory and California. They were put in place to safeguard the U.S. Mail and supply wagons. Fresh food and needed supplies were hard to get here, and many of the men became ill. Only 73 men were ever stationed here, and 20 of them deserted. The post only operated for 15 months.
Once the trail drops down into the wash go right, upstream. Look on the granite cliff walls and you will see American Indian petroglyphs. On the left cliff wall you will also see an inscription which reads "Stua, 4th Inf. May 16." This was most likely written in either 1863 or 1864 by a Charles Stuart. He was a musician in Company "B," Fourth California Infantry Regiment, California Volunteers.
Head upstream a dozen yards and you will likely find a small flow of water, unless it's iced up during your visit. You can explore up the boulders by the spring, have a picnic and relax. Once you are done at the spring head downstream past where you entered the wash and pick up the trail that heads east and up a ridge to continue your loop. Once on the ridge you will have great views of the New York and Hackberry mountains. Follow the trail and it will bring you back to the Rock House.
Many of Deborah Wall's columns have been compiled into books about hiking in the Southwest. She is also the author of "Great Hikes, a Cerca Country Guide" and a co-author of the book "Access For All, Seeing the Southwest With Limited Mobility." Wall can be reached at Deborabus@aol.com.
Directions
From Boulder City drive 2.5 miles north on U.S. Highway 93 and exit onto U.S. Highway 95 south. Drive 34 miles to Searchlight. Go right onto State Route 164 for 26.5 miles through Nipton, California, and then turn left onto Ivanpah Road. Drive 3 miles and go right onto Morning Star Mine Road. Drive 18.4 miles, through the hamlet called Cima, and go left onto Cedar Canyon Road. (After 2 miles this paved road will become gravel, but it's well-maintained and suitable for all vehicles, except during or after heavy rain.) Follow Cedar Canyon Road for 10.1 miles and go right 0.2 miles to the parking area and trailhead.