Porter ready to tackle triathlon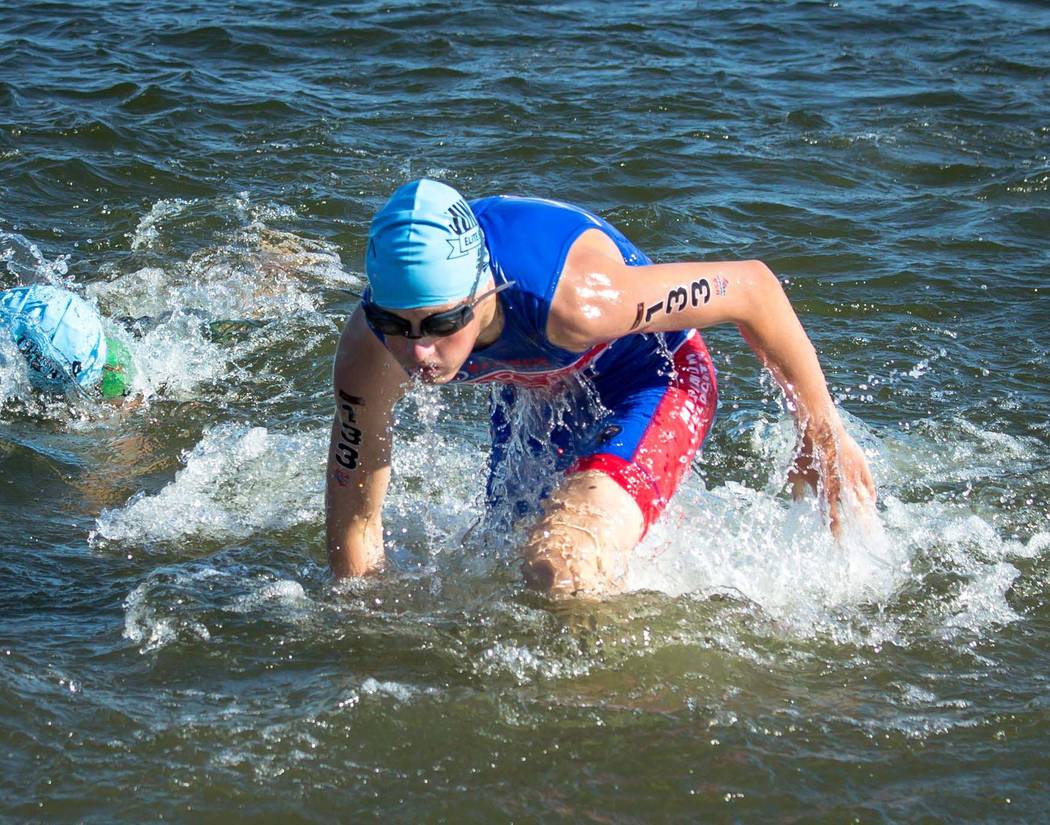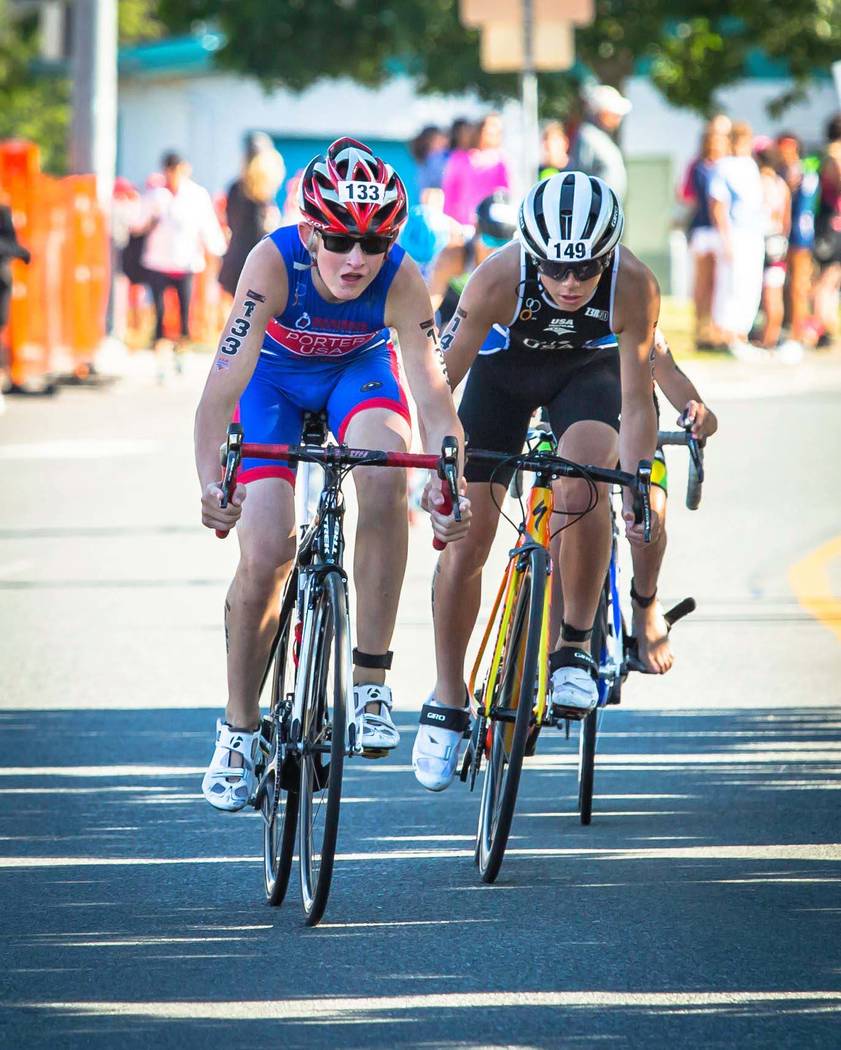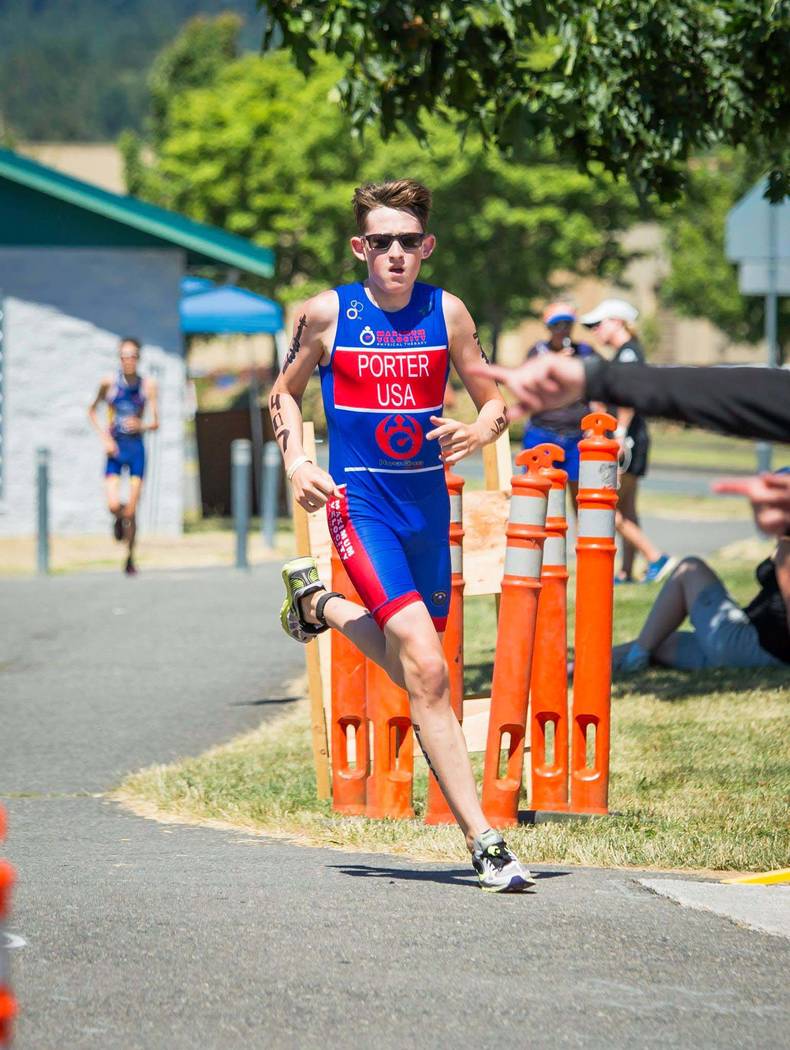 Ethan Porter is ready to push his limits as a triathlete.
The 14-year-old Boulder City native will compete at the Elite National Championship on Saturday, Aug. 5, in West Chester, Ohio.
Porter will participate in the 375-meter swim, 10-mile bike ride and 2.5-mile run course, after placing 43rd among 309 competitors in the 11-15-year-old Youth National Championship last August, which consisted of a 200-meter swim, 10-mile bike ride and 2-mile run course.
"I'm really looking forward to a longer course," he said. "I'm use to running longer events so I'm hopeful that will give me an advantage. We've been training for this event for a while now, trying to keep up with my endurance. We've practiced more often and longer. I'm excited to see how this plays out."
Representing team Hyperspeed of Henderson, he will vie against the nation's top 75 athletes in the 13-15-year-old age bracket.
"I'm really excited to be back in Ohio and compete in the Elite race this time," Porter said. "I really pushed myself this year to qualify for this event and I'm ready to challenge myself against the best athletes in the country and see where I stack up for my age bracket."
Accustomed to participating in traditional sprint distance races that are reserved for the 16-19-year-old age bracket at this year's championship, Porter consistently competes in events featuring a 750-meter swim, 20-mile bike ride and 5-mile run.
Not setting his sights on any particular event, Porter said consistency and endurance will determine how he fares in the Elite race, and he is hopeful to keep his times down in each leg.
"With this being a little bit longer of a course, I feel like I won't be as rushed," said Porter, the son of Lynette and Mike Porter. "Last year I really had to sprint out of the gate in order to stay ahead. This year I'm going to try and pace myself a bit more at the beginning before coming on strong at the end."
Having already prepared for this race once this summer, Porter placed 29th out of 75 competitors at a regional event in Monroe, Washington, on June 24.
Finishing with a time of 33:40, Porter said he is confident he can improve his time.
"I really feel more comfortable in each event," Porter said. "I know I can complete good times and compete with the older competitors. I'm excited to see where I stack up against the best in the country and see what I still need to work on moving forward.
"I'm continuing to prepare for this race and hoping for the best outcome possible," he said. "I'm confident that I can hang near the top of the pack; I just have to stay consistent and race my race. I can't let others around me dictate my pace. I know what I need to do to have a great race."
Competing in what is expected to be mid-80 degree weather on Saturday, Porter said he was very excited for the climate change in Ohio, something that helped him his first time around at nationals.
"I'm really looking forward to the nice weather again in Ohio," Porter said. "Last year was a nice change from competing in Nevada. I'm expecting a nice breeze during my bike ride."
Results of his race will be published in next week's edition of the Boulder City Review.
Contact Robert Vendettoli at BCRsports@gmail.com.