Optimism high for flag football, wrestling teams
November 21, 2018 - 4:00 pm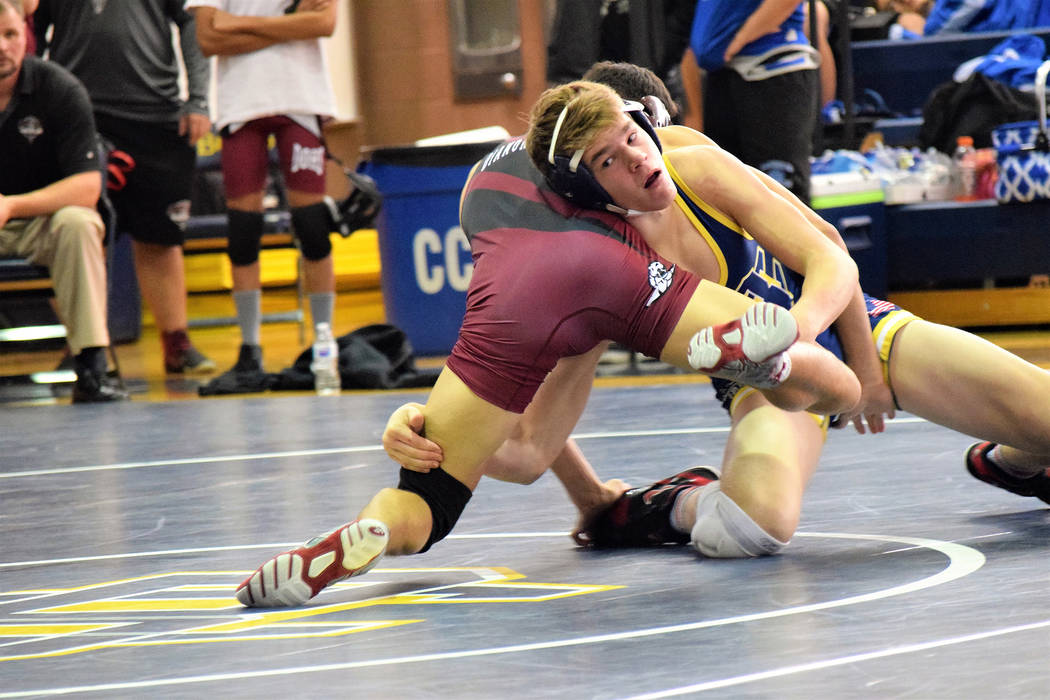 After making the postseason in his first year on the job, Boulder City High School flag football coach Kevin Ruth is excited to see what year two brings for the program.
"We're really excited about this upcoming season," he said. "We have a lot of girls returning who played a lot last season, and we have some good new players. We hope to be competitive this season and make it back to the postseason."
Among his returning starters, the Lady Eagles have a key building block in senior Ryann Reese, a jack-of-all-trades.
Last season, the Lady Eagles did whatever they could to get the dynamic Reese out in space, where the two-way star caught 20 passes for 339 yards and five touchdowns while rushing for 359 yards and three touchdowns.
On the defensive end, Reese tallied six interceptions and 33 tackles.
A proven weapon for the offense, Reese should be the go-to target for junior quarterback Makeala Perkins, who completed 40 of her 92 pass attempts last season for 445 yards and three touchdowns.
Also back on offense to help will be seniors Elizabeth Taggard (26 catches, 263 receiving yards, two touchdowns) and Haley Jackson (10 catches, 126 yards, one touchdown).
Jackson should also be a key defensive piece after making 11 tackles.
Hoping for a win before league play starts in December, the Lady Eagles will travel to 4A Southeast Career Technical Academy on Wednesday, Nov. 28, for their season opener.
Wrestling
Coming off a third-place finish at the 3A state championship meet last season, the Boulder City High School wrestling team expects to be in the mix for the state crown this season.
"This is going to be a really fun season," head coach Jim Cox said. "We have a lot of great kids, and everyone's bringing in a great attitude. Like we always say, we're going to control what we can control and give our best effort and go from there."
The top Southern Nevada team from a season ago, the Eagles return a strong core, highlighted by seven state tournament wrestlers.
Leading the way for the Eagles, senior Ryan Vanario (195 pounds) and junior Ladd Cox (145) each took second place at state last season and should contend once again this season.
Also making the podium at state, junior Curtis Brown (106) placed third, while senior Jimmy Dunagan (152) placed fourth.
Having to replace a strong senior core that featured three top four finishers, the Eagles will turn to seniors Thorsten Balmer and Hayden Moore and junior Cade Cowley, who all made the state meet, for an extra push.
Starting the season at home Tuesday, Nov. 27, the Eagles will square off against 4A Rancho and Cheyenne.
Contact Robert Vendettoli at BCRsports@gmail.com.